Nudestix has tapped Robert Beredo as Global Chief Digital Officer, a newly-created role for the nine-year-old company specializing in minimalist, multi-tasking clean makeup and skin care.  Robert will report to Jenny Frankel, Nudestix's co-founder and CEO.
Tasked with developing and driving digital and e-commerce vision for both Nudestix and Nudeskin, as well as delivering sustainable topline growth, Robert was most recently Global Chief Digital Officer at L'Oréal Canada. He has more than a decade of experience in digital strategy in the telecommunications field.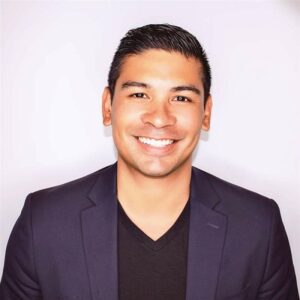 Under Robert's direction, Nudestix and Nudeskin look to implement an elevated digital, e-commerce, and omni-channel strategy across both brands. Robert will oversee the company's internal e-commerce and digital marketing team, and will lead global digital marketing efforts.
Robert Beredo noted, "I have three priorities: data-driven marketing, e-commerce acceleration, and people transformation. We will embark on a data-driven journey ensuring we are using data with purpose, to provide customers with the best personalized experiences and using data to drive insights and actions for Nudestix. We will look holistically at e-commerce acceleration for direct-to-consumer (D2C), e-retail, and pure player, while having an omnichannel approach.  A big focus will be placed on the advancement of digital services and providing customers with best-in-class digital experiences that meets their needs and creates engagement with the brand. We already have a strong digital team, and we need to continue to evolve our expertise, and be prepared for the competencies of the future. All of this while continuing to foster a culture of agility, entrepreneurship, and innovation."
Nudestix is sold in 1,800 doors, including Sephora, Ulta Beauty, Nordstrom, Macy's and Bloomingdale's. E-commerce represents 48 percent of sales, including Nudestix.com and e-tailers. Jenny remains majority owner of the company. The brand launched in 2014 and was founded by mom and daughter team Jenny and Taylor Frankel.