Toni Ko is back in the beauty business.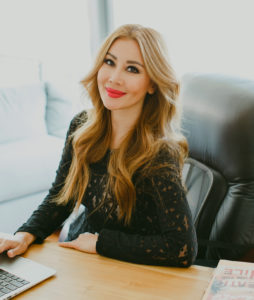 Toni, who rewrote the rules for beauty when she founded NYX in 1999, is now looking to cut through the clutter in a crowded cosmetics market. Free from her non-compete clause following the sale of NYX to L'Oréal for a reported $500 million in 2014, Toni's beauty re-entry proves she wants to shake up the industry—again.
Toni's new venture is a brand incubator, BeSpoke Beauty Brands, where first out of the gate is a collection called @KimChi_Chic Beauty, envisioned by Korean American Sang-Young Shin, who goes by the stage name Kim Chi. Sang-Young, a self-described "accidental" drag queen, has 1.8 million followers on Instagram and was a finalist on season 8 "RuPaul's Drag Race."
The first installment of @KimChi_Chic launched online October 16, and includes High Key Gloss lip colors, glitter Diamond Sharts liquid shadows, a Rainbow Sharts eye shadow palette and two hand-held mirrors. Packaging features exclusive art designed by Harry Hambley, whose cartoon, Ketnipz, is a genderless pink bean that promotes positivity and shares his amusing takes on life on Instagram with 1.3 million followers.
"Bringing @KimChi_Chic and Ketnipz together was a natural fit," stated Toni. "They both embody creativity, inclusiveness, positivity and self-acceptance. I wanted this collection to represent the same ideals."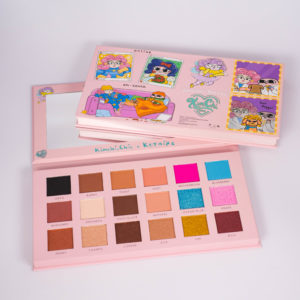 Using his training as an artist, Sang-Young began experimenting with makeup for Halloween in 2012—discovering that the face is "another form of a palette." He met Toni when they teamed up for her sunglasses brand, Perverse. He's also been active in beauty partnerships, teaming up for sheet masks with Patchology, and a lip gloss with Sugarpill. After he moved from Chicago to Los Angeles, Toni invited Sang-Young to dinner. "She asked why I moved, and I told her it was my dream to start my own makeup line. Makeup to me is my ultimate passion and love," Sang-Young told CEW Beauty News.
Additional items are already in the pipeline, including a rice powder-based setting powder, Puff Puff Pass; a cream eye shadow line, Pot de Crème; and concealer palette, Undercover Hoe. Sang-Young believes one of the best performers will be the Diamond Sharts liquid shadows. "Every time I get into drag makeup that's one product I use. It's so versatile. It can be a highlighter or a glitter base." But Sang-Young added that @Kim Chi_Chic isn't only about hero products; it will expand to include items for full-face makeup. "There's something for everyone in my line."
Accessible pricing was top-of-mind. Eye shadows retail for $8; lip glosses for $9; mirrors for $25.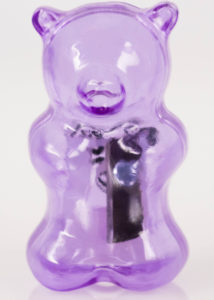 Toni is proving she is on trend again—just like when predicted the need for professional-quality mass makeup when she started NYX. Recently, drag queens have become a big inspiration for the beauty industry, bringing tips such as contouring, beating the face and baking to the forefront. Toni, who came to America from Korea when she was 13 and became one of America's Richest Self-Made Women, according to Forbes, is expected to reveal a second brand within three months under Bespoke. On her front burner are debuts in CBD, clean, men's lines and vegan-friendly products. Toni is also the Founder and CEO of Butter Ventures, a firm that invests in start-ups, particularly those created by women.