This month, the at-home DYI trend is given a boost with professional-grade tools for hair and skin care. Additionally, brands have begun rolling out offerings for the holiday season, including festive hair accessories, shimmery eye products and sparkly nail polishes.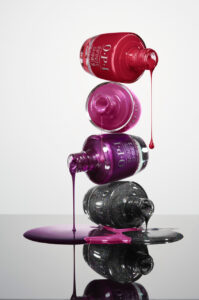 OPI x Swarovski Shine Bright Holiday Collection
Waitlist worthy: Shine Bright is a limited-edition holiday collection between OPI and Swarovski. Featuring 15 shades, Shine Bright was developed to celebrate the festive magic of the season with hues that shimmer and sparkle. All 15 of the Shine Bright Collection shades will be available in GelColor, Infinite Shine and Nail Lacquer formulas. The collection also features three special glitters, each packed with glass-like glitter particles for a three-dimensional look, including a clear base with iridescent glitter, an icy blue jelly base with cellophane glitter, and a dark gray jelly base with cellophane glitter.
Marketing plan: "Key to this collection will be our partnerships with multiple influencers who will be activating at all levels, including PR events and paid content creation," said Rebecca Brown, Director of Influencer Marketing, OPI. "The content focus will center on bringing sparkle to the holidays, which especially during this time is much needed, and will utilize the hashtag #OPIShineBright. The collection will also be supported through retail and salon partnerships, as well as distributors."
Availability: October 1 at professional salons, as well as OPI.com, Beauty Brands, beautybrands.com, Chatters, Dillard's, Hudson's Bay, Regis, Sally Beauty, SallyBeauty.com, ULTA, ulta.com and Amazon Beauty via Amazon.com. GelColor is an in-salon professional service only.
Price:  Shine Bright Nail Lacquers will retail for $10.50 each; Infinite Shine colors will retail for $13.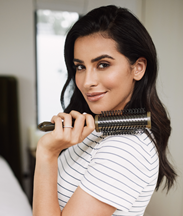 Conair Wild Primrose x Sazan Collection
Waitlist worthy: Scünci and Conair are collaborating together for the first time with international influencer Sazan Hendrix to release Wild Primrose x Sazan, a 26-piece assortment of accessories, tools and brushes. The collection will include a variety of headbands, clips, scrunchies, bows, as well as hot tools and brushes.
Marketing plan: "With the spike of online shipping due to the shift in the world, we strategically decided to first launch digitally on Walmart.com last month, but consumers can now head to their local Walmart to experience first-hand," said Ellen Slicklen, SVP&GM of Conair and scünci.
Availability: October 22, only at Walmart
Price: The hair accessories and brushes/combs range from $4 to $10. The hot tools/appliances range from $28 to $40.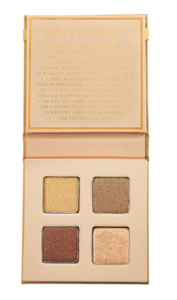 Āether Beauty Mini Crystal-Charged Eyeshadow Palettes
Waitlist worthy: For the holiday season, the brand is releasing eight new cosmic-inspired shades in shimmer, matte and metallic finishes. The formula features organic rosehip oil to moisturize, organic moringa powder for its vitamin c properties as well as ametrine powder that aims to promote skin cell regeneration.
Marketing plan: "We are partnering with our top beauty influencers and celebrity makeup artists of all skin tones. By showcasing the efficacy and skin care benefits of each palette, and how the user can create dazzling looks, these partners will be highlighting how perfect these are for the holiday season," said Tiila Abbitt, Āether Beauty, Founder. "We are utilizing the smooth blend-ability of the organic coconut oil and shea butter base to show how easy to use the formulas are, but with the staying power of conventional beauty via zoom educational tutorials. Additionally, offering a product with a lower $24 price point opens up the accessibility for clients to try Aether Beauty products, who were previously challenged by the price point."
Availability: October 20 on sephora.com
Price: $24
RéVive Skincare 2020 Artbox
Waitlist worthy: RéVive Skincare is relaunching the brand's famed Artbox Holiday set. The brand's founder, Dr. Gregory Brown, originally introduced Artbox in 2003 as a way to combine his love of art and to support artists. The RéVive Artbox 2020 spotlights New Face, an elegant mixed-material piece by figurative artist Anya Kielar. This five-piece gift set includes everything needed for a "new face" this season, including the iconic Moisturizing Renewal Face & Eye Creams, Eye Renewal Serum and ultra-rich Foaming Cleanser.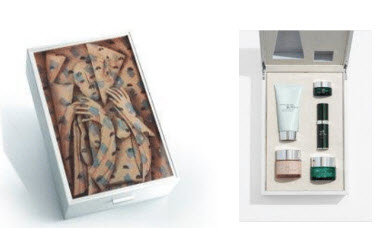 Marketing plan: "The last time the brand offered Artbox was in 2016. Due to requests (and pleas) from our customers and retailers we've re-introduced this seasonal collector's edition," said Elana Drell Syzfer, ReVive Skincare, CEO.  "Therefore, marketing is geared to customers and retailers who are Artbox devotees.  On counter in October in time for holiday, the program will be featured on ReVive's social media accounts, through influencer activations and in editorial coverage.  Several of the brand's retailers, such as Harrod's in the UK and Bergdorf Goodman in the U.S., who have experienced the phenomenon of an immediate Artbox sell-out, will be featuring this year's revival Artbox in their holiday catalogues, on-line and in their social media. Because of the link to the greater art community, the program will also be marketed to art world devotees via art, design and interior decorating publications."
Availability: October 1 at ReViveSkincare.com, Saks Fifth Avenue, Bergdorf Goodman and Neiman Marcus
Price: $575
Alpyn Wild Huckleberry 8-Acid Polishing Peel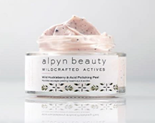 Waitlist worthy: The Wild Huckleberry 8-Acid Skin Polishing Peel is a mask, peel and a polish in one designed to deliver results in five minutes. This multitasker combines eight natural acids designed to gently dissolve complexion-dulling dead surface cells, while bamboo powder and blueberry seed paste acts as a natural polish. Antioxidant-packed wild huckleberry and skin-refining white willowbark aim to reveal an instant glow. "Wild Huckleberry is our latest harvest from Jackson Hole. Our research has discovered that it has tremendous benefits to the skin," said Alpyn Beauty Founder, Kendra Butler. "It's a nutrient dense berry that contains high levels of vitamin C, vitamin B and resveratrol. Combined with our natural, wild version of salicylic acid sustainably sourced from local white willow bark, the end result is smoother, brighter skin in just 5 minutes."
Marketing plan: "We will be showcasing its pink, marshmallow-y texture and efficacious, immediate results through creative imagery, animated videos, digital advertising campaigns, co-branded initiatives, social media takeovers, influencer seeding, editorial Zoom desksides and digital master classes with our most loyal customers. Self-care is having a moment and in the absence of spa treatments and facials, we are looking to bring the importance of double-exfoliation at-home to the forefront of the consumers mind," said Kendra.
Availability:  September 29 at Credo and on October 27 at Sephora
Price: $56

Lune+Aster Kajal Eye Liner + Destination Nudes Galaxy Edition Eye Palette
Waitlist worthy: "Our new Dawn to Dusk Kajal Eyeliner is formulated without carbon black, an ingredient commonly used in eyeliners and mascaras to give them their pigment, which can be hazardous and is linked to negative health effects. Instead, it is packed with good-for-you ingredients, like jojoba oil and cupuacu butter allowing it to glide on easily. It is safe for use on the waterline, and comes with a built in smudge tool and sharpener for easy application or on-the-go touch ups," said Marla Beck, Founder and CEO. The second launch, Destination Nudes Galaxy Edition Eyeshadow Palette, features twelve warm and cool-toned eyeshadow shades in both matte and shimmer finishes designed to work well with all skin tones. They're meant to offer clients easy application, with shades designated for use as the base, contour and pop and feature galaxy-inspired colors: Venus Orbit, Mars Storm, Jupiter Cloud and Mercury Surface.
Marketing plan: "Given we are all wearing masks right now, we anticipate our clients will be looking for ways to enhance their eyes this season. We will have photography of our amazing beauty experts and associates as models, which will showcase the multiple looks clients can achieve across a range of diverse, beautiful women," said Marla.
Availability: October 1 at Bluemercury
Price:  $58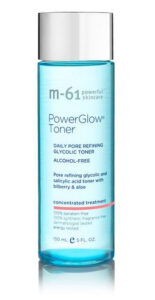 M-61 PowerGlow Toner
Waitlist worthy: "With all our mask wearing, we need a toner that will deep cleanse, remove impurities and reduce pore size," said Marla. "We have heard so many clients come in complaining of 'maskne' around their lips and chins, and this product will absolutely help to clarify and re-balance skin. The PowerGlow Toner fits into our best-selling PowerGlow range, and is a vegan daily pore refining glycolic toner that aims to improve the skin's tone, texture and clarity for a radiant glow. The formula was developed with our core PowerGlow ingredients including glycolic and salicylic acid, antioxidant rich bilberry extract, and vitamin B5 to plump and replenish skin's moisture levels."
Marketing plan: The brand will be sending a mailing with samples of the launch to editors that are existing fans of the M-61 PowerGlow Collection.
Availability: October 2 at Bluemercury
Price: $28
Dr. Zenovia Skincare
Waitlist worthy: Dr. Zenovia Skincare is a dermatologist-developed brand created to address the visible signs of hormonal imbalances happening within the body. The Dr. Zenovia Clear Complexion Collection provides a complete solution addressing all four causes of acne with research-proven ingredients to help locally regulate the hormonal component of acne.  To address hormonally induced premature aging, the Essentials collection was developed with medical-grade age-targeting skin ingredients, including phytoestrogens that support the aging tissue.
Marketing plan: "With a digital-exclusive launch, our marketing approach includes a robust, multi-pronged digital-first plan inclusive of strategic earned, owned and paid media efforts to educate consumers on the importance of addressing their hormonally impacted skin concerns for the most effective and comprehensive results," said Barbara Roll, CMO of Topix. "Strategic influencer partnerships are also critical to our marketing strategy and storytelling efforts in order to have real conversations about hormonally impacted skin and connect us on a deeper level to our audience.  Consumers can learn more about Dr. Zenovia, hormonal dermatology and see incredible before & afters using our products on drzenovia.com as well as on our @drzenovia Instagram, TikTok or Facebook channels."
Availability: October 13 on Sephora.com and drzenovia.com
Price: $25 to $80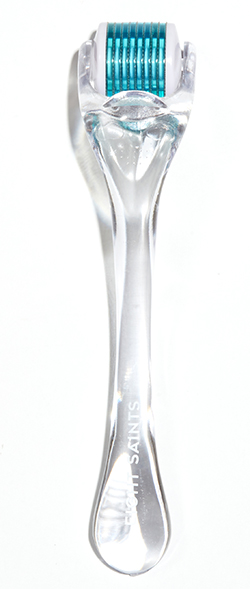 Eight Saints Skincare Dermaroller
Waitlist worthy: This professional-grade dermaroller tool features .3mm microneedles designed to promote collagen and elastin regrowth while increasing absorption of the skin care with the goal of improving fine lines and wrinkles, and helping to fade scars and dullness.
Marketing plan: "We are excited to launch our first beauty tool," said Jessica Maxcy, Brand Manager. "Skin care tools are having a moment and rightly so! They are a great way to enhance your routine with a one-time purchase. Our micro needle roller will be a cross-sell to complement our serums, we are also including it in our most-loved product discovery box launching on Amazon."
Availability: October 1 at eightsaintsskincare.com
Price: $28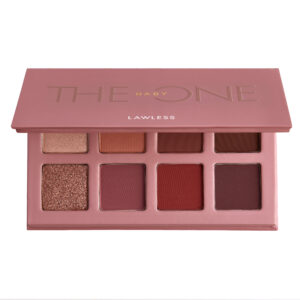 Lawless Beauty The Baby One Collection
Waitlist worthy: "When Lawless Beauty Founder and CEO, Annie Lawless, found out she was pregnant with a baby girl, she knew that she wanted to create a special palette to embody this magical moment in her life. The color story for this palette and collection is inspired by the feelings of romance, love, and femininity she experienced on this journey," explained Rachel Shelowitz, President, Lawless Beauty. "The Baby One mini palette is everything beloved about The Little One mini eyeshadow palette, but has been upgraded with more emollient powders, a higher pigment load and more pearls in the shimmery foiled shades. The color way is a beautiful gradient of velvety, rosy-hued browns, as well as a romantic collection of rich rose, crimson, and plummy tones. This thoughtfully-curated collection of shadows is designed so that any shades in the palette may be paired together. The balance of warm and cool tones complements most skin tones and eye colors to simply enhance natural beauty."
Marketing plan: The inspiration and story of The Baby One collection is at the heart of this launch, and Annie will be unveiling intimate moments of love between mother and child, as well as the sincere gratitude that comes with entering a new life chapter. For the first time, Lawless has chosen a philanthropic partner to support with the launch of The Baby One collection, which works to make pregnancy and childbirth safe for every mother, everywhere.
Availability: October 6 at Sephora.com and LawlessBeauty.com
Price: $25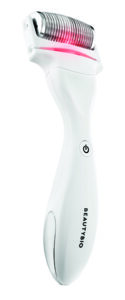 BeautyBio GloPro Scalp Microneedling Tool
Waitlist worthy: The new tool is designed to stimulate healthy new hair growth through increased circulation while microneedling maximizes absorption of scalp topicals. "We had a jaw-drop moment when we saw hair growing back by over 50 percent in just weeks using this system in our initial clinical studies," said Jamie O'Banion, Founder and CEO of BeautyBio. "Collagen doesn't stop at the hairline and our scalp needs stimulation to restore hair volume just like our face needs the same stimulation to restore facial volume. What we are introducing has never been done before and it will truly change the hair care game."
Marketing plan: "We are deploying our full-funnel marketing approach at launch with a tremendous influencer engagement program (completely unpaid – we have never paid an influencer) and are grateful for key influencers like Huda who were already speaking to the hair growth benefits of GloPRO that she has seen prior to our launch," said Jamie. "We secretly selected 25 influencers for 'Project Blush' who had the opportunity to use our new GloPRO scalp tool and Healthy Scalp Serum and after just the first 30 days, the results were insane. Project Blush assets will be shared as we launch on October 6th and throughout the month. Our Q4 campaign is Skin That Glitters. Hair That Gleams. All in-store and virtual eventing during the launch and folding into holiday Q4 buzz will reflect this theme that empowers consumers to achieve major results from the comfort of home. For the first time at launch consumers will be able to join a virtual launch learning lab with the founder to walk through the new way we should be caring for our scalp health. We will be showcasing how to check your current scalp health and showing live before and after moments with a high-res scalp camera that displays how the 2-step treatment (the tool and The Healthy Scalp Serum) instantly improves scalp health – irritation, flakes and build up are gone."
Availability: October 6 at Sephora, Nordstrom and Ulta
Price:  $249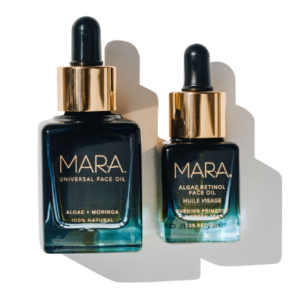 Mara Sea the Glow Radiance Duo
Waitlist worthy: "A holiday kit has been one of our most requested products by both our customers and retailers, so this year we are combining our best-selling full-size Universal Face Oil with a travel size Algae Retinol Face Oil," said  Allison McNamara, Founder, Mara. "These products were developed to work in tandem to transform skin texture, clarity, and radiance while keeping skin glowing and hydrated, and it's the best value we're offering on Mara to date."
Marketing plan: "We have a full social strategy in place across Instagram, Tik Tok, and Pinterest. Sea the Glow Radiance Duo is the perfect way to give the gift of glow this holiday season and makes a sweet stocking stuffer for the skin-obsessed," said Allison.
Availability: October 1 at themarabeauty.com and Credo Beauty
Price:  $105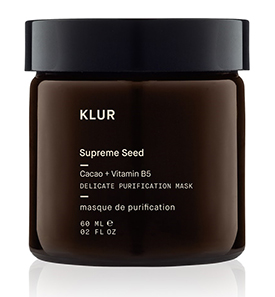 Klur Supreme Seed | Cacao + Vitamin B5 Delicate Purification Mask
Waitlist worthy: This facial treatment features a blend of 24 organic plant extracts and antioxidants that aims to tone and brighten skin, while reducing congestion.
Marketing plan: "Klur is a community lead brand and our marketing and communication plans for the launch of our Supreme Seed Mask are strictly digital," said Lesley Thornton, Founder, Klur.  "Operating solely in the digital space allows us to connect with our customers in a genuine and authentic way, we have consistently strong engagement and leverage all social media channels, email marketing, and digital ads to drive awareness and sales."
Availability:  October 1 at klur.co
Price: $60
Elle L'Edition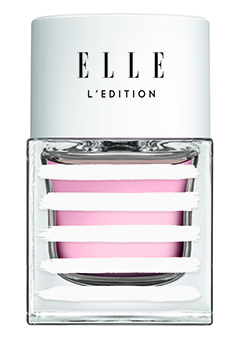 Waitlist worthy: Elle has launched its first-ever women's fragrance in the US featuring a blend of fruity and floral notes. The scent is bottled in a glass vessel designed as a chic geometric silhouette. "The launch of this fragrance coincides with the 75th anniversary of the Elle brand, but it is not just targeted to the Elle reader. We believe that this fragrance encompasses all the women coming into this decade – the 2020 woman," says Constance Benqué, Chairman of Elle International.
Marketing plan: "The year 2020 officially marks the 100-year anniversary of women's right to vote in the US. In honor of celebrating Women's History Month, we were supposed to host an exclusive media preview of the first ever fragrance by Elle in the US and then capitalize on the launch with Mother's Day," explained Constance. "Due to the pandemic, we had to postpone our launch initially planned in March 2020 in our ELLE DECOR Café in New York. Instead we have rescheduled it for the end of September to coincide with our digital contest, 'Pitch Your Biz', that we created at the beginning of 2020 with BossBabe for female entrepreneurs. On September 22nd, we announced the 10 ten finalists and launched our ultimate kit ELLE x BossBabe. That's where we included the fragrance. The winner of the contest will be revealed on Instagram and YouTube on October 23rd at 10AM PST. Now that L'Edition is officially launched, we are going to use the holiday season to actively promote it as it is perfect. A mailing is planned for October to key publications."
Availability: September 22 exclusively at Walgreens stores and walgreens.com
Price: $29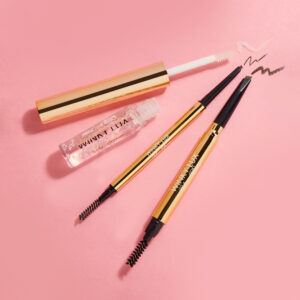 Winky Lux Uni-brow Precision Pencil and Uni-brow Gel
Waitlist worthy: The Uni-Brow Precision Pencil delivers a universal multi-pigment designed to work with most brow shades via a ultra-fine, triangle shaped precision tip. The second launch, the Uni-Brow Gel features a universally flattering clear formula to set and keep brows in place all day long.
Marketing plan: "The launch of our new Uni-Brow Precision Pencil will come to life through each of our channels––digital, email, social, and our VIP program," said Natalie Mackey, Winky Lux, Founder and CEO. "Since this is a new variation of our best-selling Uni-Brow Pencil, we're speaking to our customers about the ultra-fine precision tip version of the tried-and-true pencil they know and love. As always, our VIP members will get early shopping access ahead of the official drop, followed by announcements of the new pencil from our influencer community. We're excited to re-engage with existing shoppers, and introduce new ones, to the full Uni-Brow franchise (Including: Uni-Brow Pencil, Uni-Brow Precision Pencil, Uni-Brow Gel). It's a magical group of products that makes polished brows quick and easy for everyone."
Availability: October 2 on Winkylux.com
Price: $16 each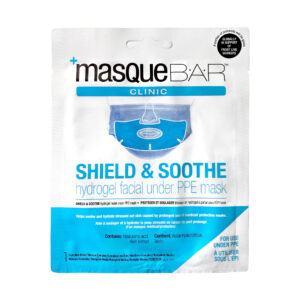 MasqueBAR Shield & Soothe Hydrogel Facial Under PPE Mask
Waitlist worthy: MasqueBAR, a global brand known for developing sheet and cream masks, has developed Shield & Soothe Hydrogel PPE Facial Under Mask, designed to be worn underneath PPE and non-medical face masks or after a long day of mask wearing to calm skin. The mask was developed in response to seeing the bruised faces of healthcare workers and the increase of acne due to daily mask wearing. It's formulated with hyaluronic acid which aims to help to create an invisible barrier on the skin that improves skin structure, while promoting epidermal regeneration, and reducing fine lines and wrinkles. A portion of proceeds will be donated in support of front-line workers and product will be provided to Donate Beauty to be distributed to these worldwide heroes.
Marketing plan: "The marketing plan includes a video campaign with diverse group of models showcasing how to apply and wear S&S mask; dedicated feed (nine to 12 posts) focused on S&S a few days prior launch and during the launch on Instagram; introduction of S&S Mask in IG stories, saved story highlight dedicated to S&S; influencers and dermatologists marketing across social media platforms. We will also make press outreach through newswire in U.S. and Canada as well as to media, broadcast, trade, bloggers, influencers," said Allan Lever Founder and CEO, Hollywood Alliance Canada Inc, which owns and produces MasqueBAR.
Availability:  September 21 at masque.bar, Amazon and select retailers nationwide
Price: $4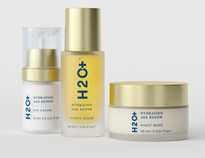 H2O+ Hydration Age Renew Collection
Waitlist worthy: This collection is designed to target prevention and nourishment while also supporting repair. The line includes three clinically proven, clean products: a serum, night mask and eye cream.
Marketing plan: "The H2O+ team partnered with our formulators in Japan to deliver a luxurious, clean skincare experience that feels amazing on skin and delivers real results. Consequently, our campaign will focus on these advanced technology formulas, which are easy to incorporate into the everyday skin care routine and address the changing needs of her skin to deliver on ageless beauty," said Junko Gomi, CEO, H2O+ Beauty. "We will be partnering with influencers to share these benefits alongside our clinical results on social channels. As we have transitioned to cleaner formulas over the past year, loyal H2O+ fans have been requesting a cleaner replacement to our classic anti-aging skin care line. We are pre-selling to our classic anti-aging fans with a limited time free gua sha tool with any Age Renew purchase. We will have an additional gift for anyone purchasing an Age Renew product and order over $100. The launch will be supported by a strong digital plan."
Availability: October 21 at h2oplus.com
Price: $166 for the full collection; Individually:  hydro serum, $62; night mask, $54; eye cream, $50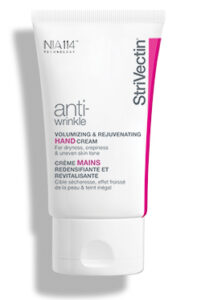 StriVectin Anti-Wrinkle Volumizing & Rejuvenating Hand Cream
Waitlist worthy: The brand's Anti-Wrinkle Volumizing Hand Cream has been upgraded with new plumping, moisturizing and brightening technologies. "Now, with added exposure from frequent washing and sanitizing, the need for clinically-backed hand care that effectively addresses multiple common consumer concerns – dryness, crepiness, loss of volume and uneven skin tone – has never been greater," explained Alison Yeh, Chief Marketing Officer.
Marketing plan: "While we believe our strategically-diversified distribution strategy with specialized offerings for each channel remains critical to StriVectin's success, we have spent years building a best-in-class DTC site and consumer experience.  Offering StriVectin.com shoppers early access to this upgraded hand cream formula, exclusive rewards, incentives and personalized product recommendations are just some of the many ways that can provide an immersive, rewarding experience," said Alison.  "The launch communications for this upgraded formula will showcase our compelling independent clinical test results, before & after imagery and user testimonials, and will be supported with product sampling, digital marketing campaigns and a yet-to-be-announced holiday offer that will get this wonderful formula into as many 'hands' as possible."
Availability: October 1 exclusively at StriVectin.com, with rollout to additional retail outlets planned for Q2 2021
Price: $29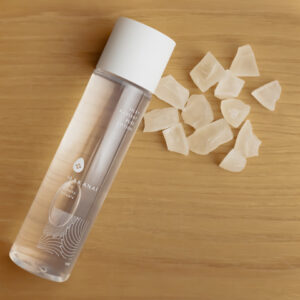 Makanai Beauty
Waitlist worthy: Makanai Beauty is clean skin care line featuring a proprietary complex, comprised of persimmon (kaki) leaf rich in vitamins and antioxidants, eggshell membrane for hydration and collagen elasticity and soybean sterol meant to combat dryness, the appearance of wrinkles and dark spots. A collection of specialty products harnesses 24K gold leaf. Makanai offers a full line of cleansers, face creams and lotions, toners, soaps, as well as hand care products. The brand has a cult-like following in Japan with 13 retail stores throughout the country and is also sold in prestige European retailers and will debut in the U.S. this month.
Marketing plan: "We are excited to bring a loved and established clean beauty brand from Japan to the US," explains Maryann McManus, Director of Sales for the Ya-Man USA, Makanai's parent company. "In addition to a virtual media launch this month, as well as organic and paid influencer partnerships, Makanai is actively meeting with clean beauty focused retailers, e-tailers and high-end spas."
Availability: October 1 on makanaibeauty.com
Price: $25 to $80
Pure Culture Skincare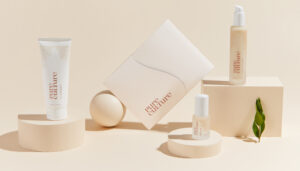 Waitlist worthy: This new skin care brand hits upon the growing consumer demand for customized products. Its founders, Victor Casale, former Chief Chemist of MAC Cosmetics, and founder of CoverFX; and Joy Chen, who had been CEO of Yes To and H2O+ Beauty, have over 60 combined years of experience in building beauty brands. Introduced by Victor's longtime partner, Melinda Richter, Global Head of Johnson & Johnson's JLABS, the duo teamed up to create customized skin care products with scientific support. Using an online survey, an at-home skin analysis and optional add-on microbiome test, Pure Culture Skincare sends customers a starter kit with a bespoke 3.38-oz, cleanser, a 1.7-oz moisturizer and 0.5-oz serum. "We've seen time and time again that skin care formulated to generic skin types doesn't work and it is why people jump from one brand to another," said Joy. The microbiome option goes even deeper into perfecting the formula. The microbiome swab kit tests the living bacteria of the user's skin, as well as a pH balance test to assess oil and sebum levels.  "This is the first skincare brand to use scientific microbiome testing to deliver customized products to consumers. Using our skin profile analysis survey and an at-home skin test, we're delivering products that are tailored directly to the consumers. This is a new approach to skincare where we get the right products so people see results." The formulas include probiotics, prebiotics, lipid complexes and plant extracts such as pomegranate seed oil, coconut fruit and marrubium vulgare mint.
Marketing plan: "The industry needs to be more science driven and data driven," said Joy, adding that consumers are often confused when selecting skin care. Traditionally people assess what type of skin they have on their own. It is a guessing game that is not always on target, she added. Tapping into Victor's scientific expertise fused with Joy's brand building, the business partners play off of the growing interest in genetic testing such as 23andme. "They've [23andme and other genetic kits] have done the groundwork for us. Now people understand they can get skincare made just for them," Joy said. The direct-to-consumer brand is focusing on Instagram, Facebook and influencer marketing for its rollout. Although a retail partnership is not off the table, it would be more educational than just products on the shelf, the founders maintained.  The target market is Millennials, many who Joy believes are probably not satisfied with what they've been using, especially as they go through life changes or environmental changes. "Our formulas can change with them," she added.
Availability: Available now at Pureculturebeauty.com
Price: $149 for the analysis and starter kit, $199 for the microbiome test.