The hair care brand best known for repairing and protecting locks has launched an app that offers hair diagnostic tools and real-time advice for professional hair stylists.
For Olaplex, one good brand initiative deserves another. The Pro App, which launches today, February 1, is designed for the professional hair community and was inspired by Olaplex's hugely successful professional affiliate program that ran from March to June last year.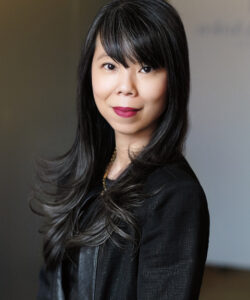 "What the affiliate program really showed us was that there is a ferocious appetite and hunger for interaction with Olaplex, and we couldn't help but to ask ourselves: What more can we do?" said JuE Wong, Chief Executive Officer of Olaplex. "That was the genesis, and it spurred us on to develop this app."
Olaplex Pro App, which can be downloaded on the App Store and Google Play Store and is available to registered Olaplex salon professionals worldwide, streamlines the way in which the brand communicates and supports hair stylists by offering hair diagnostic tools and real-time advice before, during and after a salon service.
"The Pro App is about bringing together the professional community and giving them a one-stop opportunity at a time when all things are digital and information is power. It is about providing the global professional hair stylist community with a knowledge base, education, practical applications of that know-how, plus a business platform that they can access 24/7," said JuE. "The app provides a very clear understanding of Olaplex's potent, patented, proven and proprietary technology known as Bis-Aminopropyl Diglycol Dimaleate."
Olaplex's multi-patented ingredient repairs damaged hair from the inside out by protecting hair from free radicals and 're-linking' the disulfide bonds back together.
The app offers an education manual explaining its scientifically-backed technology, as well as Olaplex Certification ("hair stylists can get a lot more credibility as a result of that," said JuE). There are also diagnostic tools with a color wheel, and a hair health tool kit addressing elasticity, porosity and cuticle tests, analysis, and recommendations. There is also a Level Finder that lets users take a photo of their client's hair, showing which level they are at, and which level they would like to achieve, enabling hair colorists to safely transition color. Ask a Pro is an instant messaging tool that enables users to speak to an Olaplex Pro in real time, and Stylist Spotlight highlights an Olaplex certified stylist every week with their tips, tricks and select looks. Olaplex will also be launching a Stylist Affiliate Program soon.
JuE hopes that hair professionals will use the app as a go-to resource and to better connect with clients. "That, to me, is success for us and for our customers: the virtuous cycle of providing a business with education, that continues to fuel knowledge and service which, in turn, drives loyalty, advocacy and strategic partnership with Olaplex. It is a great ecosystem for us to continue to learn from professionals, to teach them, benefit from them, and give back to them."
Brand engagement on social media, both by professionals and end consumers, is exceptionally high, and JuE is acutely focused on evolving the brand to deliver on their wants and needs. "When you look at the number of direct messages, comments, and the high level of engagement, it proves to us that they not only want interaction, but are also hungry for knowledge. The best-in-class social media engagement benchmark is above 0.68 percent. Each and every one of our campaigns and posts score between 3 percent to 6 percent," she said.
Olaplex will soon be increasing its presence on YouTube and doing more live streaming on TikTok, especially in the U.S. "By doing that, we are not only gaining information, we are also learning. By knowing what's out there, we can be a lot more commercially relevant, and also socially responsible. We put it upon ourselves to share our knowledge and advocate anything that we believe is good for the consumer, in both their haircare and beauty regimen."
When Olaplex launched on TikTok in April 2020, it had approximately 24,000 hashtag posts on #Olaplex. Today, the brand claims well over 120 million posts.
Olaplex will also be launching a podcast, most likely in the second quarter of this year, that is informational and educationally driven.
"We will continue to evolve, update, and give our customers the tools that they need, especially on the professional side, because it has really defined us and given us our start. We are always aware of how important professionals are to us. If there is a single  message about this app, it is that it is constantly living and breathing, and this is just the beginning."