Pacifica will be introducing a new cosmetics line May 17 featuring 2 SKUS: Vegan Collagen Fluffy Lash Mascara and Vegan Collagen Lash Serum + Primer ($16 each). The cosmetics collection targets the growing eye makeup segment that soared as a result of pandemic-driven face masks and will be the first time the brand introduces 100 fully glass packaging. To promote the line, Pacifica is focusing on a video-rooted marketing campaign that will be supported by influencer partnerships, press mailers, retailer activations and giveaways. The video will be live on the brand's Instagram page at 10am PST. Pacifica will also be introducing Giphy stickers and filters on Pacifica-owned social channels, as well as an animal spokesperson. Here, CEW Beauty News spoke to Pacifica's Founder and CEO, Brook Harvey-Taylor, to discuss the strategy and execution for the launch, product innovation, and how the brand managed during the past year.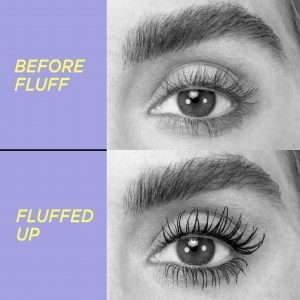 Beauty News: What was behind the inspiration of the new launch?
BHT: I have always believed that skin care ingredients can be used cross-category. Our Vegan Collagen Skincare collection has truly been changing people's skin, and because vegan collagen is incredibly hydrating, we saw great results on hair as well, which was why we decided to use it in our new mascara.
In addition to vegan collagen, the mascara formula features plant-cellulose fibers on the brush, which is designed to build both length and that 'fluffy' lash effect. These fibers replace Nylon 6, which is a microfiber that winds up in the environment. We are also using a glass bottle to hold the mascara. We are always working to meet our sustainability goals with everything we do and continue to push boundaries. For us, sustainability isn't marketing, it is actually being accountable and measuring one's impact.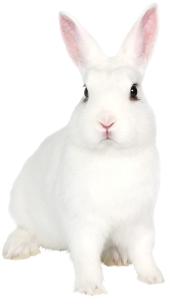 BN: What are some unique and noteworthy marketing activations with this campaign that are a first for the brand?
BHT: Unlike our past launches, the Vegan Collagen Cosmetics launch is rooted in a video campaign, which will create a playful, yet campy execution that feels transportive and surreal for our viewers. The video will allow viewers to enter a dreamy, unique world where fluffy lashes will be at the forefront and drive the product messaging for the Fluffy Lash Mascara. As a part of this, we partnered with three incredible top-tier influencers including Jasmine Brown, Ravon + Ellie Zeiler who were chosen for their playful personalities, fabulous lashes and representation of Pacifica's demographic. Their partnerships are rooted in video and will be shared across TikTok and Instagram.
We are also so excited to introduce our fans to our first-ever spokespet. Our spokespet is a fluffy bunny and will live on our owned social media channels. We chose to make a donation to the Los Angeles Rabbit Foundation and feature a rescue/adoptable bunny in our campaign instead of paying for an animal 'actor.'
We will also be sending a beautiful, branded mailer to target influencers, artists and editors. Our list for this launch has been increased to 3 x more than our largest mailing to date. The immersive unboxing experience will incorporate our bunny element and feature clouds to mimic the overarching campaign.
BN: How did the brand manage over the past year?
BHT: Despite the global pandemic, Pacifica has seen double-digit growth YOY and launched its most successful line since the brand's inception in 1996: the Vegan Collagen Skincare line. The line was our number-one launch of 2020. It sold out three times on our website and, because of this, we decided to sell the line as a value bundle of the entire 6-step skin care item collection for $84 (a $112 value). To date, we've sold over 2,500 of these deluxe sets and it's still the number-one item on our website. It has a 4.8-star rating and consumers just love every single product in this full routine — but especially the Vegan Collagen Recovery Eye Cream and Overnight Recovery Cream — and using them holistically.
While we don't share sales revenue, Pacifica is continuing to see double-digit growth YOY in 2021 and the goal for 2022 is also double-digit growth YOY.