PCA Skin recently hosted an event called "Peels & the City" at The Mezzanine NYC to celebrate its 30th anniversary and the brand's new and improved professional chemical peels. The brand is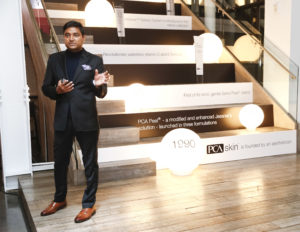 also declaring its own national holiday — the first ever National Peel Day, which will occur on March 10.
"Over the past three decades, PCA Skin has established itself as the leader in in-office chemical peel treatments and highly efficacious, scientifically proven daily care products," said PCA Skin Chief Executive Officer, Joanna Zucker. "Besides product innovation, we are dedicated to excellence in education and unparalleled customer support with the goal of helping our customers transform the skin health of their clients and patients."
A leader in the skin care space, PCA Skin performs over a million peels annually. Peels have indeed come a long way since the oft-referenced Samantha Jones disaster of a peel featured in that famed "Sex and the City" episode so many years ago. In the episode, Samantha attends Carrie's book party wearing a black veil so no one can see her blindly red skin post-chemical peel. So much has changed in the beauty and aesthetics industry since then. "As we celebrate our 30th anniversary, we want to bring the latest innovation in chemical peels, drive awareness for chemical peel treatments and educate people on their transformative benefits," said PCA Skin Chief Marketing Officer, Anish Agarwal.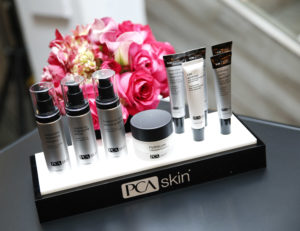 For 2020, the brand has reinvented two of its most popular chemical peels and has added a new physician-only, medium-depth chemical peel, making it the most comprehensive portfolio of professional peels in the industry. The peels can be layered and blended, depending on the client's skin concerns. The peel portfolio features TCA (Trichloroacetic, or a light chemical peel) and lactic-acid blended peels, modified and enhanced Jessner's solutions, retinoid peels and boosters, and chemical peel alternatives. The brand's Sensi Peel can be used on someone with rosacea.
From a safety perspective, PCA Skin makes sure these professional chemical peels and alternative peel treatment products are sold exclusively to PCA SKIN Certified Professionals, ensuring safe and effective application.
PCA Skin is kicking off the first annual National Peel Day with a corresponding social media campaign called #FeelThePeel, so consumers can see for themselves that peels are results-driven, not scary. According to Anish, the goal to change how people perceive chemical peels — "alleviating the myths and misconceptions surrounding it," he says. "We want people with all skin types and concerns, to make chemical peel treatments an integral part of their skin care regimen," he added.