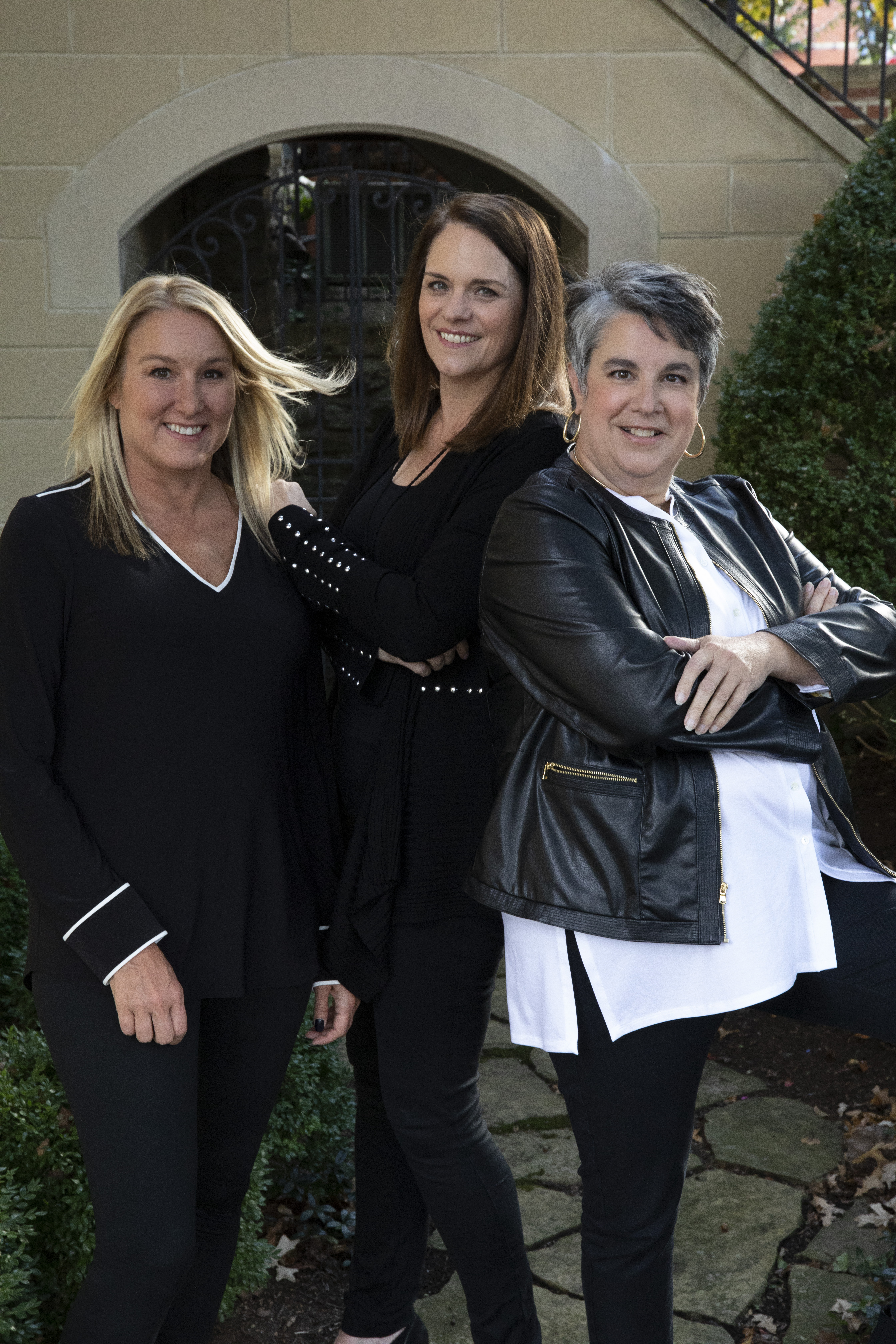 Three Procter & Gamble executives believe they've cracked the code to meet the unique needs of mature skin.
Armed with resources from the beauty giant and their combined decades of experience in skin care, in July 2019 Christi Putman, Alexis Schrimpf and Tiffanie Papp launched SeeMe Beauty, a skin care range for post-menopausal women.
Not only is the direct-to-consumer brand hitting sales goals with strong repeat business, the trio believe the technology behind SeeMe Beauty can extend beyond facial skin care into body care and hair care (a category strength for P&G).
Friends since college, Alexis (Vice President of Design for skin and personal care) and Tiffanie (Vice President Global Skin and Personal Care Future Growth) planted the seeds for a mature skin care brand while working together at P&G.
"We met about once a month at my kitchen counter to brainstorm and test our ideas," recalled Alexis. While that may sound more like the genesis of an indie brand than a P&G launch, the company has a program called GrowthWorks where founder teams work as entrepreneurs to launch new lines.
Alexis and Tiffanie reached out to Christi, the Senior Director of Research and Development at P&G, to be a third partner as they knew she was interested in finding solutions for women over 50.
"P&G has the best of both worlds… 100 years of skin science and the technical prowess a large company brings with the agile mindset of a small company. We get to operate this as our own company," said Christi.
The majority of skin care products are targeted to younger women in order to attract new users. Most product testing cuts off around age 45. "The industry has been obsessed with younger consumers," said Alexis.
Christi constantly heard women lament that what worked for them in their 30's stops working after 50. "It resulted in this great graveyard of skin care products that no longer worked. As I approached that age, I really wanted to know if that was true," Christi said.
Luckily, the founders had information from multi-decade studies of women aged 20 to 70—and older—at their fingertips. They found ingredients work pretty effectively until perimenopause. "Your skin ages six times faster [as women approach or reach menopause] and repairs five times slower," said Christi, adding this presents as broken capillaries or more skin discolorations, among other issues. "And skin over 50 is 10 times less responsive to anti-aging products… it's not fair."
The founders pinpointed a key culprit as a loss of estrogen, among other issues. With reduced estrogen, there's more incidence of inflammation and uneven skin tones because cell turnover is stifled. Sebum production slows down, which causes dryness; skin becomes thinner. "When we tell women about estrogen [and the loss of its effect on skin] they feel set free that it isn't their fault their skin is showing age," said Christi.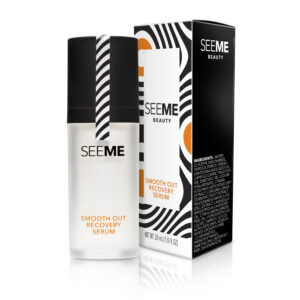 Damage from a lack of estrogen helped the team uncover ingredients that could entice skin of all tones to act young again. P&G screens tens of thousands of actives a year that resulted in the SeeMe Complex, a natural blend of five key ingredients.
The hero is artichoke leaf extract, which the creators discovered is one ingredient that actually works better on older skin than on younger skin. Because it is expensive and not as effective on younger complexions, it is not common in many brands—although it is used in P&G's luxury brand, SK-II. Also in the complex are avocado oil, dill extract, turmeric and vitamin B3 (Niacinamide).
In clinical testing, hydration was immediately improved, with even more improvements in two weeks, with full benefits after four weeks.
SeeMe Beauty launched DTC with just two items, Smooth Out Recovery Serum ($55) and Call Me Hydra-Cream ($45). The Serum is the number one seller. Other items have been added based on consumer feedback, such as a cleanser, with more in the pipeline including an item with SPF.
"DTC helped us hone and develop our messaging and get our product lineup right," said Alexis. "Direct to consumer is more of a one-on-one relationship and we get immediate data." SeeMe Beauty is also experimenting with various avenues to reach consumers, especially social media.
While developing the packaging and the brand's vibe, the founders harkened back to the 1980s. Packaging is black and white with bold pops of color. Marketing materials feature real women (friends and family of the founders) decked out and ready to party.
"We wanted to have a little fun with it. Women this age are going through so many changes—physical, empty nest, careers. We don't want them to be ashamed but see it as a time to celebrate being an 80's lady," said Alexis. "But we didn't go too far with leg warmers and shoulder pads," she chuckled.
The SeeMe Beauty name was selected to bring attention to an age group that is often ignored. "It is intentional we 'see' her and want to celebrate her," Alexis said.