In the course of her career, Carrie Barber has worked with some of the most prestigious names in beauty retail, among them Glossier, Sephora, Bloomingdale's, and Violet Grey, utilizing her expertise as a digital designer, beauty art director, and creative director. But there was more she wanted to accomplish. So, in 2020, Carrie acquired an existing brand, New York-based Make Beauty, moved it to Los Angeles, revitalized it, and relaunched it in May 2021. Here, Carrie tells Beauty News how her former jobs groomed her to run a brand (MAKE Beauty operates under beauty incubator The Center, overseen by Ben Bennett) and why ingredients don't have to come from nature to be natural.
Beauty News: What were some of the biggest takeaways from your career that helped you relaunch Make Beauty?
Carrie Barber: If I just look at Sephora, there's no better place to start and learn than with them. They're still one of the most successful retailers and they've done a really good job of maintaining e-commerce and editorial. Everything is very well-oiled and there's a certain way in which things are done. Being able to witness everything Sephora does is one of the best things to have happened to me. I don't think I would have had the career I have without them.
BN: What led you to acquire MAKE Beauty, how many products do you have, and what is the distribution?
CB: The brand was actually started in 2013. I remember how interesting and fresh it felt. It was one of the first brands to have this message of self-expression. But it got a bit lost in the mix and fizzled out. When I found out it was available for purchase, I felt it still had more to give. It didn't get a fair shot and it deserved a second chance. We relaunched with skincare in the spring. The cosmetics already existed. The brand now has 18 products across skincare and beauty, and sells on our own e-commerce site and at Violet Gray. We are launching a full cosmetics line through 2022.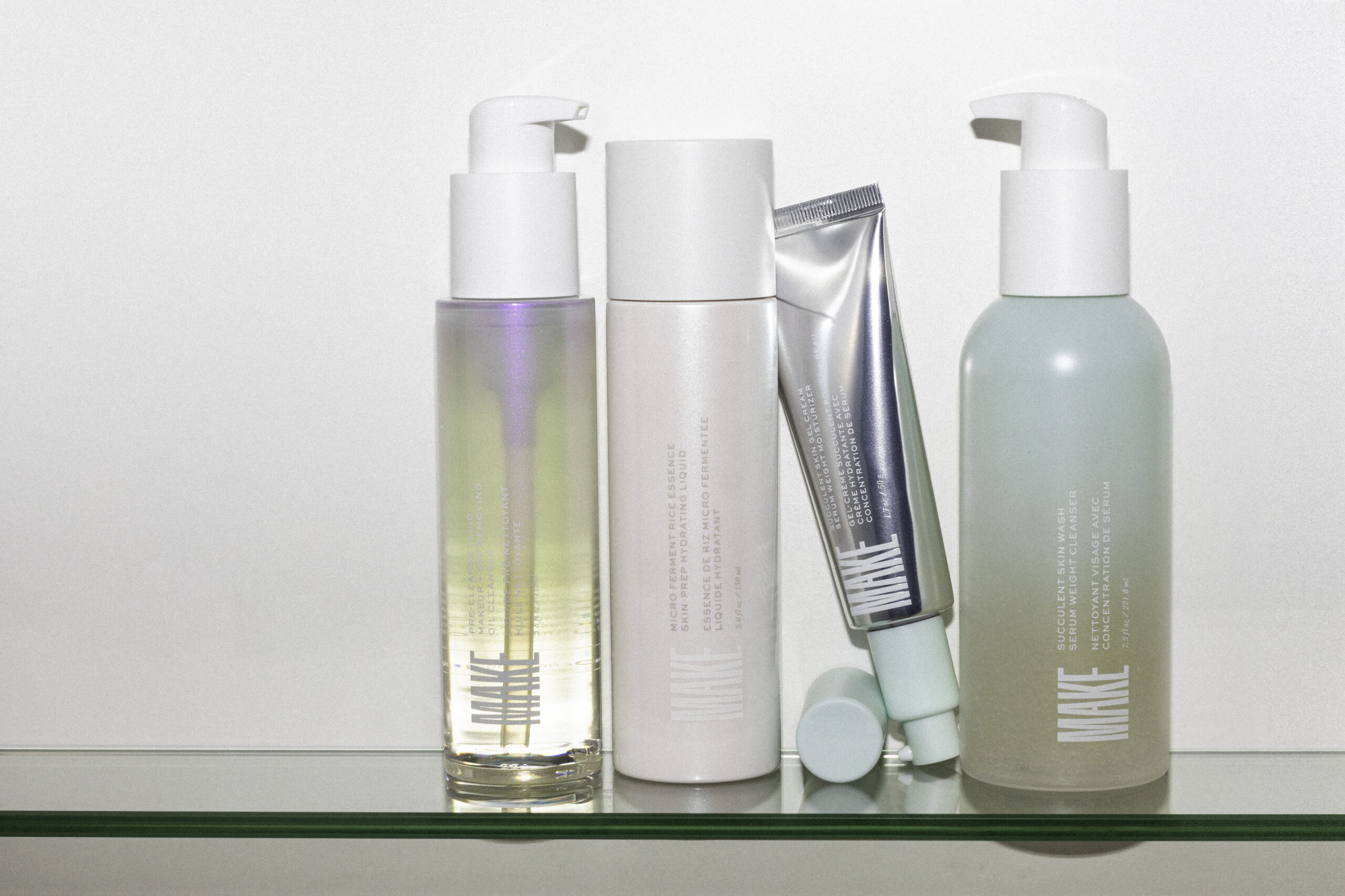 BN: What was your approach to the relaunch?
CB: We tried to hash out what our point of view was and what our North Star was going to be. We essentially started over but brought forward some aspects of the original brand, like the idea of it being forward-looking and slightly ahead of its time. There were a lot of interesting ingredient stories we wanted to carry through. Right now we're utilizing a succulent story, like a succulent skin wash that uses prickly pear and aloe and a micro ferment rice essence. Every product has one or two lab-engineered hero ingredients. It was important to me that we lean into this advancement of tech and use that as our approach to sustainability. Sustainability is subjective. It's an imperfect system.
BN: Is your brand clean? If so, what is your definition of this?
CB:  Clean is a flexible word. It depends on who you ask. For us, clean is having sustainability as a baseline. I didn't want to use clean as a marketing pillar and our approach to natural ingredients is definitely one of our most meaningful aspects of the brand. I thought there was a way to go beyond the recycling aspect of sustainability by telling the story of lab-engineered natural ingredients, L.E.N.I., and educating consumers about how we can take sustainability further by being kind to the earth and using less energy. It's important to create great formulas at a good price point. Everything is under $40.
BN: How are you leveraging social media to tell that story?
CB: I personally use Instagram with people who are adjacent in the world of beauty and skin care to have one-on-one conversations with them. It's a way to connect and let them know who I am. I also create video content on Instagram that explains everything we're talking about, going through and showing people the texture of the products, what's interesting about it, giving them my point of view. With beauty, IGTV is now one of the most effective tools. People are very engaged.