When Shalini Vadhera was considering fund-raising options for her beauty brand, Ready Set Jet, she wanted to think about meaningful ways people could be a part of her company.
"Unlike other types of crowdfunding, where you get a T-shirt if you invest, I wanted them to have a seat at the table," said Shalini. "I wanted them to own equity in the company, to help us build a brand that is by the people, for the people."
Within five days of launching a campaign in late February on private investing platform Republic, Ready Set Jet had hit its initial target of $25,000, with investors being able to get in on the offering with a minimum of $100. For Shalini, the equity crowdfunding initiative is in keeping with her vision to democratize both beauty and opportunities for all investors, particularly female first-timers.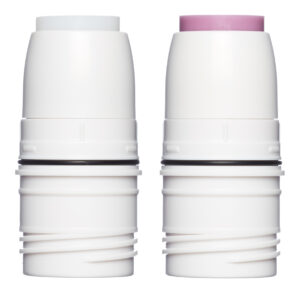 Shalini founded Ready Set Jet – a series of customizable, multi-tasking color and skin care sticks, which are referred to as batons – in 2020, tapping into what she saw as a need for simple, clean and effective products. The recipient of the 2017 Mahatma Gandhi award at the British Parliament for her work with women's empowerment, and having successfully launched and exited other brands, Shalini said she was motivated by wanting to help girls in the villages of her ancestral home of India. She is also the founder of the Passport to Beauty brand, made up of products inspired by foreignn locations. Shalini described Ready Set Jet as the Marie Kondo of beauty.
"If 2020 taught us anything, it was about simplifying our lives," she said. "Not everyone wants to do a 22-step beauty routine. With so many of us on Zoom calls and working from home, I wanted to find a way they could do their entire face using three beauty batons."
She also wanted to look beyond the purely external aspects of the beauty business to see how she could leverage her experience for a greater good.
"I was fatigued by the idea of making another eye shadow palette," she said. "Instead, I wanted to go in and try and break this generational cycle of poverty in villages in India, where most girls have no access to education after the age of 15, and others never go to school. I talked to young girls in the slums who had no idea that they could ever be anything other than servants."
Through Ready Set Jet, Shalini said the objective is to fund educational and career opportunities for young women, as well as vocational training and job placement.
Chuck Pettid, CEO of Republic, said that Ready Set Jet was a good fit for the portal because of Shalini's previous experience and track record.
"She's a seasoned founder who has that foundation of being a successful businessperson and leader," he said. "It's a good sign that that first goal was achieved quickly. That means the campaign is going to have a lot of momentum." Shalini's appearance on the pitch show Meet the Drapers, which has a broad audience base in India, helped to fuel the interest from everyday investors in her company, he said. And Shalini's accessibility and focus on social change is also a draw.
"The crowd likes to see milestones and achievements," said Chuck. "Sometimes revenue is important, sometimes it is not. But relatability is always important."