Sephora's C-Suite appeared in full force Thursday evening as the retailer celebrated the opening of its newest and largest store in the U.S. here in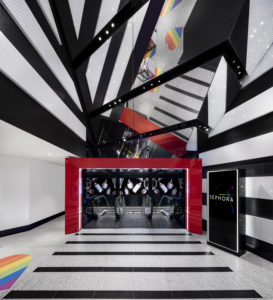 Manhattan.
Located at 1535 Broadway in Times Square, Sephora's new two-level, 16,146-square-foot-plus store includes a floor-level lobby, with escalators transporting guests below ground to an expansive retail wonderland, a 13-seat Beauty Studio, an area for facials and the debut of The Next Big Thing, a front-and-center area of the store with endcaps dedicated to up and coming brands.
"These are brands that may not be big enough yet to have their own space but we really see them as having an exciting future. For us it's always been important to make sure that we are first in trend. Our clients look to Sephora for the next big thing, and that is what this is," said Artemis Patrick, Sephora's Chief Merchandising Officer, during a store tour of the new location. While the concept is debuting in the Times Square store, The Next Big Thing will roll out to all stores by the end of 2019. Brands joining The Next Big Thing include Melt Cosmetics, Patrick Ta, Violet Voss, Jouer Cosmetics and Artist Couture by Angel Merino.
In attendance to the store's splashy opening were Jean-André Rougeot, CEO; Mary Beth Laughton, EVP, Omni Retail and Deborah Yeh, Chief Marketing Officer, Sephora.
Also making its debut at Sephora's largest store is its new brand platform, Belong, which includes a new tagline, We Belong to Something Beautiful.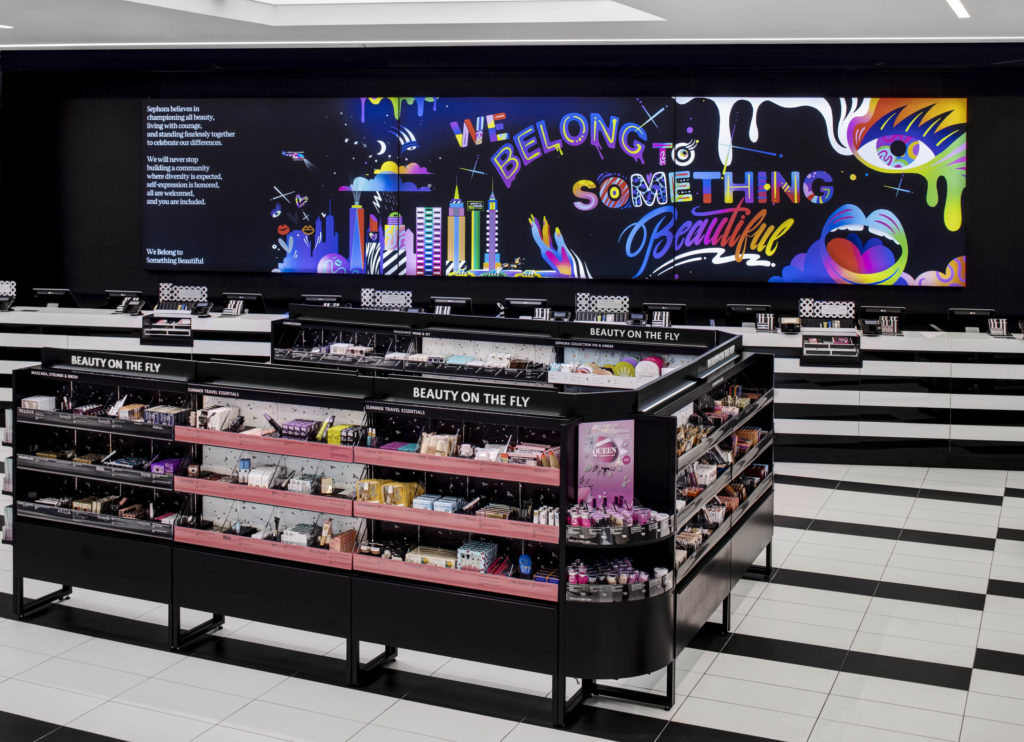 The manifesto articulates the values of the organization, which include how Sephora believes in championing all beauty, living with courage and standing fearlessly together to celebrate differences. The manifesto will live across all Sephora platforms. Ads featuring the new brand messaging are now appearing in several major newspapers around the country.
Later this summer and in the fall, the retailer will expand upon the campaign by featuring stories about belonging and inclusion within the world of beauty.
"We pledge continued innovation and action for the benefit of our clients, our communities and our industry," said Deborah Yeh, Chief Marketing Officer, Sephora.
To spotlight its commitment to fostering a welcoming beauty community, on the morning of June 5, every Sephora store, distribution center and corporate office in the U.S. will close for one hour to host company-wide workshops for its 16,000-plus employees. The workshops will focus around inclusivity and belonging, and will become a part of future employee trainings going forward.