In February, Sephora announced that its 2021 Accelerate Incubator Program would specifically highlight Black founders, reflecting the retailer's commitment to increasing BIPOC representation in prestige beauty and on Sephora shelves. The eight brands chosen included: 54 Thrones, Eadem, Glory Skincare, Hyper Skin, Imania Beauty, Kulfi Beauty, Ries and Topicals. The program ended in June and all participating brands will launch at Sephora, putting the prestige omni-retailer on track to double its assortment of Black-owned brands by the end of 2021. Here, CEW Beauty News caught up with the brand founders to learn about their biggest takeaways from the program, and what we can expect to see from them throughout the rest of the year.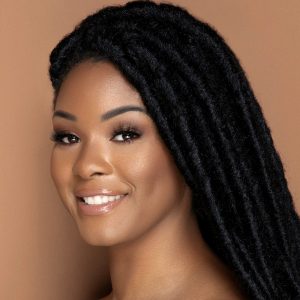 Brand: 54 Thrones
Founder: Christina Tegbe
Launch date: June 2016. Sephora launch date TBD.
About: 54 Thrones celebrates and elevates African beauty rituals through its offerings of face and body products with African-grown, pure, and organic plant botanicals blended to protect, soothe and nourish skin.
Biggest takeaways from the program: "Meeting my fellow brand founders and so much of the Sephora team was the biggest takeaway," said Christina. "The network we were exposed to and the course curriculum they provided to us was incredible. Sephora took decades of knowledge and compiled it into six months for us. I enjoyed the branding session with Mark Ritson most, he shared so many assuring branding gems and he's a very unforgettable force."
2021 plans: "You can expect to see newness, more exploration of beauty rituals across Africa, and we'll be cultivating our beauty community through exciting new initiatives," shared Christina.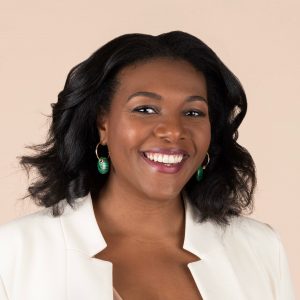 Brand: Glory Skincare
Founder: Alisia Ford
Launch date: February 2020. Launching in Sephora in Summer/Fall 2021.
About: Glory is a skin care brand focused on clean, targeted treatments formulated for melanin-rich skin.
Biggest takeaways from the program: "The biggest takeaway from this program is the talented mentors and leaders I have met along the way," said Alisia. "For example, I have developed a meaningful relationship with our merchandise sponsor who offers a wealth of knowledge and expertise I did not previously have access to. The Sephora Accelerate Program introduced me to so many individuals who have years of experience in the beauty and skin care industry. I am grateful for the relationships I have built these last few months as I know their guidance will help launch Glory into the company I have always known it could be."
2021 plans: "The future of Glory is all things skin health from head to toe," said Alisia. "As leaders of the skin health movement, Glory is aiming to address and educate our community on the problems that for so long have gone unanswered while also providing the solution that women can love and trust. We are starting with addressing two major issues: inflammation and hyperpigmentation. Glory will be your everyday skin health essential and we want to be a part of your journey at all points."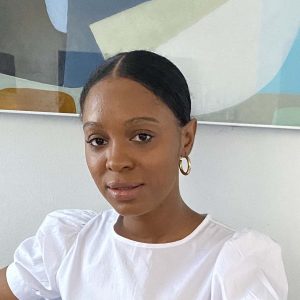 Brand: Hyper Skin
Founder: Desiree Verdejo
Launch date: November 2019. Launching in Sephora Summer/Fall 2021.
About: Hyper Skin is dedicated to tackling common but overlooked skin care concerns such as dark spots and discoloration on all skin tones.
Biggest takeaways from the program: "This program taught me the importance of having a strong founder network," said Desiree. "While there were brilliant lessons from Sephora executives and industry icons like Mark Ritson, the conversations that left me with long lists of actionable takeaways were from fellow brand founders. For example, Nancy Twine of Briogeo shared some really helpful tips for building out the operations side of our businesses, while Amy Liu of Tower 28 shared major marketing successes that she'd experienced with a fairly scrappy budget. Of course, the insights, lessons and tips from my current cohort members that we continue to share on our founder group chat on everything from fundraising to customer service apps are the ones that I'm most grateful to have access to."
2021 plans: "This is an exciting year for Hyper Skin. I can't say much now but I can say that we are releasing new products soon. Stay tuned," she teased.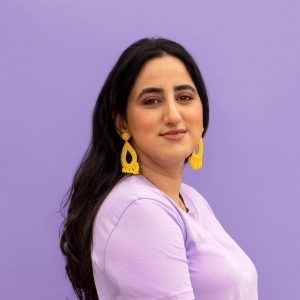 Brand: Kulfi Beauty
Founder: Priyanka Ganjoo
Launch date: February 2021. Launching in Sephora in Spring 2022.
About: Kulfi was founded on the value of celebrating the rich culture and beauty of South Asian women with expressive and playful color cosmetics.
Biggest takeaways from the program: "An 'aha' moment for me was realizing that partnering closely with Sephora on product, marketing, and pricing will increase our likelihood of success in the channel instead of going with a fixed plan," said Priyanka. "We know our community really well and they know their audience best and together we can build a compelling proposition. Conversations with brand founders who are successful at Sephora such as Nancy Twine and Vicky Tsai as well as with founders in the Accelerate cohort with me were insightful and affirming. Demo day was a great way to present to a curated list of investors focused on beauty. I love that this year, for the first time, the program focused on founders of color. We all have completely different brand stories, completely different brands. It's just scratching the surface, but it starts to show how diverse we are and how many different brands can coexist. There's space for everyone. I would love for the entire beauty industry to move toward recognizing that diversity is not a checkbox, it's recognizing that there are so many individual brands and stories that can exist together."
2021 plans: "We are building new products together with our community with intentionality. This takes time but ensures we have demand even before we launch, which is exactly what happened with our Kajal eyeliner," she said. "We are focused on our community engagement and brand awareness focusing on our blog, Kulfi Bites, where we've published almost 100 personal essays by BIPOC contributors and our social channels. We're investing in our giving program which focuses on increasing awareness and access to mental health for our communities. For example, in June, we held three interactive workshops on different mental health topics."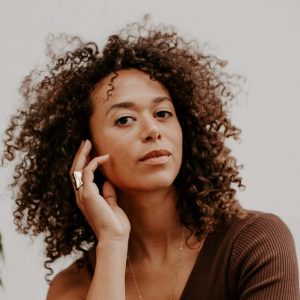 Brand: Ries
Founder: Megan Graham
Launch date: DTC on ries-reis.com in Fall 2021. Launching on Sephora.com in 2022.
About: Bringing luxury, function and convenience to the travel-beauty and toiletries market, Ries offers reusable, leak-proof, TSA-friendly travel containers made of biodegradable material.
Biggest takeaways from the program: "The Sephora Accelerate was an invaluable experience that lent support and resources to ensure a successful launch for Ries," said Megan. "From the powerhouse that is Sephora and the program's access to beauty industry experts – it was the perfect mix of beauty-brains and business mavens that only Sephora could offer. As we strengthen the business model of Ries, the P&L planning guidance shared directly from Nancy Twine of Briogeo and product assortment strategy from Julian Addo of Adwoa, were monumental lessons from businesswomen who not only understand what it is like to build a thriving brand from the ground up but who have also done so as women of color. In addition, there was a tight community formed between this cohort of Sephora Accelerate's eight founders, the numerous mentors, and Sephora's leadership – who are all now incredible assets as Ries gears up to take on the retail space. In short, my experience as a Sephora Accelerate graduating founder felt like joining a masters program in business where I was able to apply the lessons I learned in real time to ensure Ries will be a successful and sustainable brand for all."
2021 plans: "At Ries, we are redefining how people correlate beauty and travel and we have set our sights on reducing plastic waste along the way. We are excited to launch our first assortment of travel-size toiletry containers that are reusable, leakproof, dishwasher-safe, and made from FDA-approved, earth-kind materials," said Megan.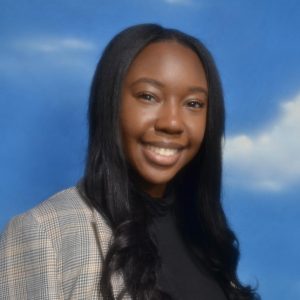 Brand: Topicals
Founder: Olamide Olowe
Launch date: August 2020. The brand launched at Sephora in March 2021.
About: Topicals celebrates the fun of flare-ups with effective skincare and mental health advocacy.
Biggest takeaways from the program: "It is truly an honor to be selected for the 2021 Sephora's Accelerate Incubator program. The biggest takeaway has been the mentorship opportunities and support from the program," said Olamide. "As a young brand in our first year since launch it's been important to learn from those who have succeeded in the industry. With the support of Sephora we have seen new exposure and growth within our brand presence. Participating in this program has been an amazing opportunity to network with other like-minded founders and take away important insight for our brands projection. We've learned that successful businesses are built around intuitive knowledge of an under tapped category."
2021 plans: "We are going to continue doing things that people have deemed as taboo in the beauty industry and beyond," said Olamide. "You can expect us to continue creating new and unique products and experiences for our community. Topicals is built around creating authentic and positive conversations and community around living with a skin condition. We promise to be a medium for connection and self-discovery. It's important for the skin care industry to become more inclusive when creating their products to ensure that the outcome of their products are made in mind for all skin tones."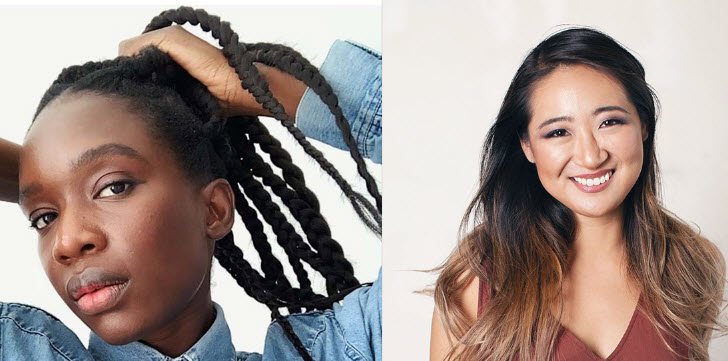 Brand: Eadem
Founders: Marie Kouadio Amouzame and Alice Lin Glover
Launch date: Eadem launched DTC (eadem.co) in May. The brand will enter Sephora later this year.
About: Eadem combines science-backed ingredients and heritage botanicals to effectively and gently care for skin of color.
Biggest takeaways from the program: "Launching a new brand can be very isolating, and then throw a pandemic into the mix and it feels just completely daunting. The most valuable thing that the Sephora Accelerate program has given us are the relationships with fellow brand founders and mentors to help us build Eadem. We have been able to meet so many amazing people in the beauty space who have offered us their time and insight," said Alice. "Founders that we look up to, like Nancy Twine of Briogeo, shared their stories and knowledge on the important (and sometimes the less glamorous) aspects of the business such as finance and operations. These are things that you can't often learn without making the mistakes yourself, and we are grateful to be a part of an accelerator that helps us navigate through the business."
2021 plans: "We are working hard on building out our line of skin care essentials that target hyperpigmentation for women of color," said Marie. "Alice and I were not expecting the incredible response we received when we launched the Milk Marvel Dark Spot Serum in May (it sold out in just a few weeks!), and we want to continue to be in close touch with our loyal community to give women of color the products they have been waiting for. We can't wait to expand our reach as we launch into Sephora later this year, and promise that this is just the beginning for Eadem."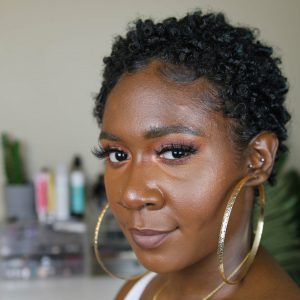 Brand: Imania Beauty
Founder: Nia Wellman
Launch date: Summer 2022
About: Designed for textured tresses, with a scalp first approach, Imania Beauty is a hemp and wellness-conscious brand.
Biggest takeaways from the program: "My key takeaways from the Accelerate program was how to strengthen my brand DNA and learning what it takes to be successful in a major retailer," said Nia.
2021 plans: "You'll be seeing innovative scalp focused must-haves filled with skincare loving ingredients you never knew you needed," she shared.