As consumers demand more eco-friendly products, brands have responded. Refillable offerings are now available with new launches from RMS, Kate McLeod, Kjaer Weis and Trestique. And, conscious formulations are on offer, including OPI's first "clean" nail polish line, BeautyBio's low VOC dry shampoo, newcomer Beautaniq's skin care range, and EVOLVh's hair gel made with ingredients that are safe for hair and the environment. At-home hair care continues to trend, spurring new launches from dpHUE, Ouidad, Kitsch, and Lunata. Finally, in skin care, hyper-targeted treatments contain potent actives to deliver optimal results.

SkinCeuticals Advanced Scar Control
Waitlist worthy: "This product will be especially key for our network of plastic surgeons and dermatologists, as scar revision ranks as a top reconstructive procedure in the U.S.," said Stephanie Kramer, SkinCeuticals GM.  "Our formula serves as the missing link between the in-office surgical procedures and unanticipated wounds, like the burns or abrasions these physicians see on a daily basis, and complete cosmetic recovery.  In addition, this product can help prevent the formation of new scars after a cosmetic procedure, or an unanticipated wound." Five percent of Advanced Scar Control sales in 2021 will go towards Pioneering Women in Reconstructive Surgery, an initiative that supports female surgeons in high-need areas worldwide.
Marketing plan: "True to the ethos of our brand, SkinCeuticals will be working closely in partnership with our network of physicians across the country in order to drive home the innovation and the importance of an integrated routine directly to patients from coast to coast," said Stephanie. "Further building on the physician-led approach, Plastic and Reconstructive Surgeon, Dr. Catherine S. Chang lent her expertise and support to the press launch, validating its results and the category need-gap. Followers can expect to see the product brought to life across SkinCeuticals' social media platforms throughout September and beyond. Expect to see education on the newest and most effective solution for post-procedure and unanticipated scars alike, and a push to physician's offices to learn more about our comprehensive approach."
Availability: September 1 at SkinCeuticals.com and at dermatologists nationwide
Price: $110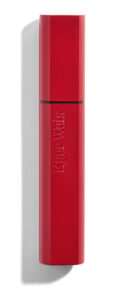 Kjaer Weis Im-Possible Mascara
Waitlist worthy: A volumizing formula powered by nourishing ingredients that are organically farmed, the mascara is designed to offer buildable length and volume. The refillable, sustainable packaging is made from 50 percent recycled plastic, 100 percent recycled nylon bristles and infinitely recyclable aluminum. "Im-Possible Mascara is a breakthrough mascara and perfectly exemplifies the innovation and standards that Kjaer Weis creates with our high performance, certified organic and sustainable beauty products.  For the first time, a certified organic formula delivers true volume to the lash.  A unique dual sided mascara brush grips every lash for 'impossible' volume, length and definition. It's so good, that in testing, four out of 5 consumers stated that it performed better than their best volumizing mascara," said Gillian Gorman Round,  CEO, Kjaer Weis.
Marketing plan: "To launch the first ever certified organic, volumizing mascara, we will be seeding product to industry tastemakers and partnering with top content creators to feature the product, backed by paid social amplification to showcase its dramatic effects," said Gillian.
Availability: September 8 at  KjaerWeis.com
Price: $32, Refill: $26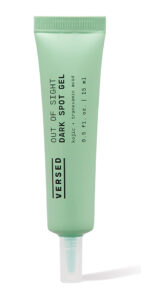 Versed Out of Sight Dark Spot Gel
Waitlist worthy: A concentrated brightening treatment packed with tranexamic acid, licorice root extract, niacinamide and kojic acid that are designed to impede melanin production and slow the transfer of pigment. "This is an incredible product because it is safe (hydroquinone free) and effective for everyone and will get rid of hyperpigmentation without lightening the skin," said Mia Zee, Marketing Director, Versed.
Marketing plan: "We are currently working to educate our audience and launch this product with the help of Dr. Muneeb Shah of DermDoctor and Doctorly, Dr. Angelo Landriscina of Dermangelo, Dr. Aaliya Yaqub MD of ClearSkinDoc, Dr. Chris Tomassian, Dr. Alexis Stephens, and Dr Charles MD to name a few. All of the above listed doctors and several others will be sharing for the launch," explained Mia. "In addition, they will be discussing hyperpigmentation in general and how it affects and appears on different skin tones. Too often we think only about what hyperpigmentation looks like on lighter skin tones and don't address the needs of more melanated skin tones. To round out the campaign, we will be seeding 500 influencers from our community with custom sustainably-crafted gift boxes made from 100 percent post-consumer recycled materials and FSC-Certified paper that include the product along with a Versed-branded bucket hat (after all, sun protection and dark spot treatment go hand-in-hand). On our Versed-owned social media channels, our content will focus on ingredient education, specifically how they work together in our product to deliver visible results. However, for the teaser, we wanted something more playful so we partnered with artist Melek Zertal to create an illustrated cartoon triptych for our Instagram that leaned into the name, Out of Sight, and its mysterious connotations."
Availability: September 16 at versedskin.com
Price: $17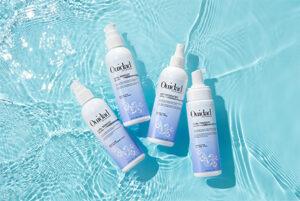 Ouidad At-Home Treatment Collection
Waitlist worthy: "Not surprisingly, at-home treatments are one of the fastest-growing beauty segments, and one that's here to stay. Recognizing that curls require extra attention between salon visits or beyond the usual product regimen, Ouidad leveraged our curl expertise to craft a targeted range that puts the 'treat' back in treatment," said Deborah Marquardt, Senior Vice President – Global Communications, Content & Creative. "The new at-home collection includes a moisturizing, frizz-fighting leave-in made to refresh, protect and nourish dry curls (one for fine textures, and one for thick textures); a protein foam with amino acids that strengthens, repairs and protects curls; and a leave-in splash mask with hyaluronic acid for a super-concentrated boost of moisture. Each is designed to help our curl community indulge in a moment of self-care on wash days—or deliver a rejuvenating boost on any day."
Marketing plan: "To drive awareness and consideration for the new collection, we're utilizing a combination of education-based tactics led by our brand ambassador, Irinel de León. As both a celebrity stylist and curly-haired woman herself, Irinel is skilled at highlighting product benefits— to both press and consumers—from both expert points of view. She'll brief editors 1:1 and create a series of cross-platform digital content," said Deborah. "In addition, the brand will partner with curly-haired influencers to illustrate the efficacy of Ouidad's treatments across all curl types and textures while driving further scale. The content-focused marketing campaign includes how-to videos, before and afters, testimonials, infographics and more as we build buzz and drive trial in the months to come."
Availability: September 8 on Ouidad.com and September 19 at Ulta stores and Ulta.com
Price: $32 – 38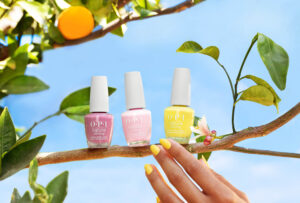 OPI Nature Strong
Waitlist worthy: "Nature Strong is our largest launch this fiscal, as it's a new franchise that has entered us into a new (clean beauty) category. With this new franchise comes a new plant-based formula with a topcoat and 30 new shades, which are exclusive to the Nature Strong portfolio," said Rebecca Brown-Fine, Director of Influencer Marketing at OPI.  "We wanted to create a sustainable product that would speak to our more ingredient conscious consumers, while at the same time unpacking the key points of difference between this franchise and our other franchises (nail lacquer, infinite shine, powder perfection, gel color)."
Marketing plan: "To support this priority launch, we executed editor meetings in advance of standard launch timelines. In addition, we'll have several nature-inspired activations to create buzz and excitement for the new franchise as we're launching and throughout the year. We have a plan in place to make an on-going commitment in engaging and working with influencers, talent and other partners that align with the Nature Strong messaging of clean and vegan beauty," shared said Rebecca. "We will be seeding to media, influencers, nail artists and other natural experts monthly in an effort to drive trial and education of the new formula. Social media will also play a large role in our marketing strategy as we will be activating co-branded partnerships, igniting influencers and developing nature inspired content across all platforms especially IG and TikTok where we know this audience has a connection to clean beauty. To get the community involved, we'll also be executing a consumer facing (COVID safe as we follow CDC guidelines) activation in late September, showing our commitment to sustainability."
Availability: September 1 at Ulta/Ulta.com and Amazon.com
Price: $11.50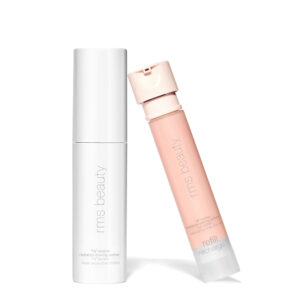 RMS "re" Evolve Radiance Locking Primer
Waitlist worthy: Featuring a refillable component, this primer has been formulated with the brand's tighten complex, vegetable squalane, hyaluronic acid and eggplant fruit extract. The gel-textured formula is designed to boost hydration for up to 24 hours, visibly smooths the skin's appearance and allow makeup to apply flawlessly.
Marketing plan: "For our biggest launch to date we took stock of past successes and decided to lean heavily into sampling, key influencer outreach and digital advertising support. Retailers and rmsbeauty.com will simultaneously promote the debut with sampling, newsletters and social media support," said Elaine Sack, CEO, RMS.  "In addition to our amazing team of internal influencers, the brand partnered with Octoly for a three-tiered support approach that focuses on primer and key rms heritage skus – further weaving core into all newness launches. Dedicated Tik Tok influencers will also be leveraged for awareness as we have found this audience to be highly engaged with the brand and made our previous launch of the Straight Up Peptide Mascara very successful."
Availability: September 1 on rmsbeauty.com, Sephora, Credo
Price: $40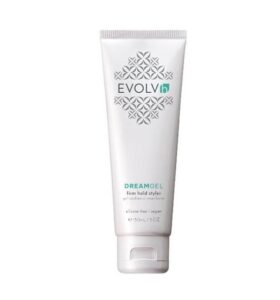 EVOLVh DreamGel Strong Hold Styler
Waitlist worthy: A modern styling gel that provides all the attributes of a traditional gel with ingredients that are safe for the hair and the environment. The product utilizes a proprietary formulation of amino and fatty acids and powerful botanicals that aims to offer volume, texture, shine, smoothing, definition and control, all while leaving hair soft and touchable.
Marketing plan: "To help spark the launch we sent a full-size insider preview tube of EVOLVh DreamGel Strong Hold Styler to more than 100 beauty editors as well as to our most active content creators in our influencer community. We also hosted a virtual event for press to introduce them to the new launch," said Boris Oak, Founder and CEO of EVOLVh. "The goal is to create a variety of digital content that will be distributed across a broad spectrum of channels to drive awareness and desire to purchase. Our secret sauce to a successful launch is definitely our influencer community, as their reach is not just far and wide, but it's the authenticity of their content that's so impactful and which we are also able to repurpose to further amplify."
Availability: September 9 exclusively at Credo Beauty and evolvh.com
Price: $24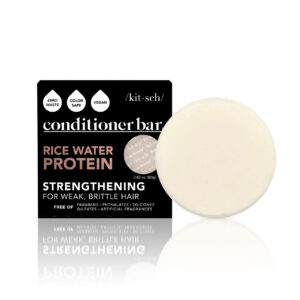 Kitsch Rice Water Protein Shampoo + Conditioner Bars
Waitlist worthy: "Kitsch Shampoo and Conditioner bars are hand-poured one by one which allows us to use salon quality ingredients and balance the pH for each particular bar making it perfect for hair.  Most of the new shampoo and conditioner bars on the market are made by machine and won't allow you to use the same quality ingredients we put in our bars," said Cassandra Thurswell, Founder, Kitsch. "Our newest addition to our line is our Rice Water Protein bars. Rice water proteins help to reduce friction, increase elasticity and close the cuticle of the hair making it extra shiny. Whenever you're working with proteins for hair, it's important to balance it with moisture. Our Rice Water conditioner is the perfect complement as it deeply hydrates with coconut oil, shea, and cacao butters."
Marketing plan: "For the launch, we will be focusing on live shopping events," said Cassandra. "On September 2nd, 9th and 16th, we will be working with Instagram live shopping which is a new shopping platform. We will be one of the first brands to participate in it and the episode on the 16th will be focused on the Rice Water Shampoo and Conditioner bars. We will be hosting the live shopping events from our new Kitsch Beach House in Malibu."
Availability: September 10 on mykitsch.com
Price: $14 each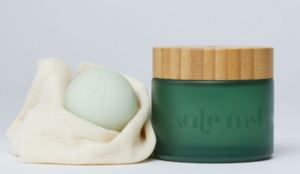 Kate McLeod Face Stone
Waitlist worthy: Premium body care brand Kate McLeod enters the skin care space this fall with its Face Stone solid face moisturizer. The company aims to build on the success it has seen with its iconic Body Stone solid body moisturizer. The waterless formula features a blend of nine antioxidant rich oils and butters designed to balance, brighten, and lock in hydration without clogging pores. The first purchase comes in a bamboo topped green jar to provides easy, beautiful storage that can be re-stocked with Face Stones over time.
Marketing Plan: "Our solid moisturizers are very different—they need to be experienced to be understood," said Kate, Co-founder, Formulator & CEO of Kate McLeod. "The Face Stone launch will leverage our strong customer community and influencer network to showcase the product's unique form factor and innovative application experience—and amplify the best performing content. We also look forward to using our 'Butter Atelier' workshop in the Hudson Valley for additional IRL activations and viral content creation moments. We're excited to invite our community to go behind the scenes with us. This is where the magic happens."
Availability: September 22, exclusively at katemcleod.com
Price: $86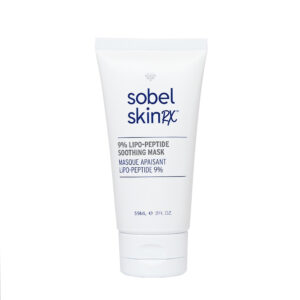 Dr. Sobel 9% Lip-Peptide Soothing Mask
Waitlist worthy:  A botanical based reparative mask designed to combat skin irritation associated with environmental factors, dermatological treatments and mask wearing redness and chafing.
Marketing plan: The launch will be supported with ecomm on QVC.com and DrSobelSkinRx.com that delves into the scientific technology and spotlights the natural ingredients: lipo-peptide herbal blend, licorice, magnolia bark extract, fennel, hops and ginger root extract. GIFs and attention-grabbing social posts will be sent out, with emphasis on the ingredients and key messaging on strengthening the skin barrier. There will also influencer seeding to clean beauty enthusiasts with samples and messaging.
Availability: September 1 at DrSobelSkinRx.com and QVC.com
Price: $47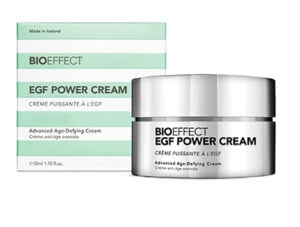 Bioeffect EGF Power Cream
Waitlist Worthy: Featuring 23 clean and pure ingredients, the complex aims to minimize the appearance of ­fine lines, wrinkles, age spots; improve ­firmness, elasticity and pore size; and smooth skin texture. "The launch of the EGF Power Cream heralds a new force in the fight against aging skin with our very first rich, moisturizing cream to include Barley EGF, Barley Beta Glucan and Oridonin designed to deliver noticeable results in 90 days," said Elisabeth Austmann, Chief Marketing Officer, Bioeffect.
Marketing Plan: "Our marketing and communications plan for the EGF Power Cream is focused on PR and digital advertising," said Elisabeth. "We hosted a live virtual press event from our greenhouse in Iceland featuring NYC-based dermatologist, Dr. Anetta Reszko and Bioeffect's Co-Founder & Chief Science Officer, Dr. Dr Björn Örvar. There they discussed the unique ingredients in the EGF Power Cream and their synergistic effect on the skin with compelling study results. Our digital marketing campaign is designed to encourage consumers to 'Embrace the Effect' of Bioeffect. We embrace science and nature alike; we embrace aging as well as the proven effect of our products and we urge our customers to do the same."
Price: $215
Availability: September 1 at Nordstrom, Neiman Marcus, Cos Bar, Saks Fifth Avenue, Skinstore.com, REVOLVE, Bergdorf Goodman and bioeffect.com.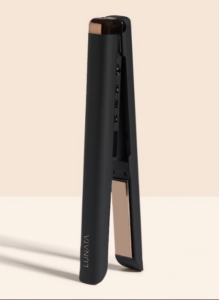 Lunata The Cordless Flat Iron PRO
Waitlist Worthy: Featuring longer titanium plates, the product has rapid heat technology, an easy-to-hold grip, precise adjustable temperature changing 10° at a time, and a locking mechanism that makes it simple to take it anywhere safely.  Notably, it delivers 60 minutes of use time and the brand says there is no other cordless Flat Iron on the market that offers more than 30 minutes use time unplugged.
Marketing Plan: "For the launch of the Lunata Beauty Cordless Styler PRO we are tapping into both our already existing and new networks of hair professionals and their communities. This is the first time we will be working closely with trade publications and putting the tool through rigorous social media reviews and tests," said Stacey Boguslavskaya, CEO and Co-Founder of Lunata Beauty. "We stand by our products and want to show consumers just how amazing the Lunata Beauty PRO tools are from the perspective of someone who uses heat tools all day long."
Availability: Available for pre-order on Lunata Beauty.com on September 1st and will be available September 15.
Price: $250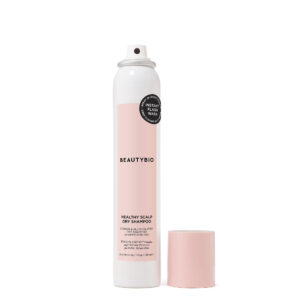 BeautyBio Healthy Scalp Dry Shampoo
Waitlist worthy: "We are thrilled to launch the dry shampoo of the future with the first-ever formula that is completely starch and alcohol free," said Jamie O'Banion, CEO, BeautyBio. "We have successfully developed a patent-pending formula that is not only free of chalky-white starch, it also contains new deep clean 'flash wash' tech that gives you that just-washed feeling in seconds. Furthermore, it also contains our proprietary FolliGRO complex that is clinically shown to help grow thicker, stronger hair and has a UV protectant to help preserve hair color. From a sustainability lens, the formula is already up for a BAMA award with a reduced VOC level of 50 percent, uses DME instead of LPG and is not only compliant with the new 2023 CARB limits but also the future 2027 limits by utilizing low GWP propellants and a water-based formulation."
Marketing plan: The omnichannel "Level Up" campaign will focus on leveraging education to empower consumers to upgrade immediate results and long-term benefits with the new hair tech in its dry shampoo formula.
Availability: September 7 on beautybio.com, Ulta, Nordstrom and Neiman Marcus in the U.S., Cult Beauty, Harrods and Selfridges in the U.K. and Mecca in Australia
Price: $39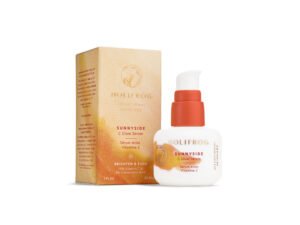 HoliFrog Sunnyside C Glow Serum
Waitlist worthy: "At HoliFrog, we take our ingredient compositions very seriously," said Emily Parr, Co-Founder, "With Sunnyside C Glow Serum, we enlisted a select group of actives that when combined, work together to transform your skin into a high-performance machine: 15% vitamin C + 3% tranexamic acid brighten, even and tone; a biotechnologically produced super moss strengthens skin cells; 2% niacinamide helps to repair environmental damage; tremella and chaga mushrooms deliver hydration deep within the skin barrier; glutathione keeps your cells clear of toxins and free radicals. Our goal with this serum is to turn skin cells into tiny high-tech powerhouses to maintain a healthy and resilient skin barrier."
Marketing plan: "For the launch of Sunnyside, Dermstore will have the exclusive in the U.S. for the first three weeks. We feel that our partnership with Dermstore and their ingredient savvy customers makes sense for such an innovative and dynamic formula. This includes a dedicated newsletter to Dermstore subscribers and homepage placement to amplify visibility. For our own ecommerce platform, we will be leaning into both digital and SMS marketing efforts. In addition to these formats which are not new to us, we will be testing a soon-to-launch live shopping network called Summit Quality Goods. Lastly, we will be leveraging the skinfluencer community with organic seeding beginning the week prior to launch so as to populate UGC and honest reviews."
Availability: September 21 on holifrog.com and dermstore.com
Price: $68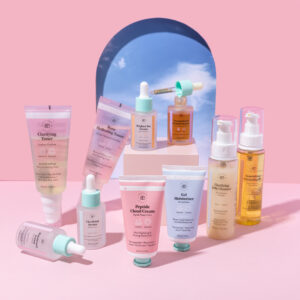 Beautaniq Beauty
Waitlist worthy: Beautaniq Beauty is a new skin care line made with 100 percent plant-based, scientifically-proven active ingredients, and bottled in Earth-friendly, socially responsible packaging. Products to include cleansing oils, peptide cloud creams, clarifying toners, encapsulated retinol serums, and more. "Our 10-piece skin care range has been a labor of love and in development for the past two and a half years," said Ning Cheah, Beautaniq Beauty Founder. "For the launch of the skincare range, we're on a mission to spread the message that an effective, affordable and vegan skincare regime does not need to cost the earth." The certified plastic neutral skincare range is taking positive steps towards a net zero waste goal and creating a circular packaging model that ensures minimal negative impact on the environment.
Marketing plan: "Our multi-channel campaign will run across social, digital marketing, as well as through select media partnerships," said Ning. "We also have an ongoing influencer outreach strategy that works with skin positivity advocates, dermatologists, ingredient experts and nano influencers who are passionate about the industry."
Availability: September 6 at Macys.com, Target.com and beautaniqbeauty.com
Price: $18-$34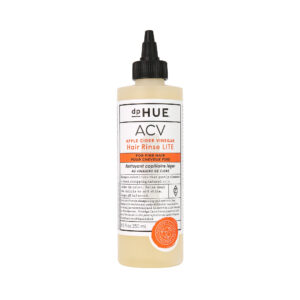 dpHUE Apple Cider Vinegar Hair Rinse LITE
Waitlist worthy: Formulated for fine hair, this rinse aims to remove the impurities and grease that weigh down hair without over shampooing through the power of Apple Cider Vinegar. "Our original Apple Cider Vinegar Rinse launched back in 2014 and has been such a cult favorite. We're thrilled to introduce the Apple Cider Vinegar Hair Rinse LITE to extend the same healthy hair and scalp benefits of our original in a new, rebalanced formula appropriate for all hair types, especially our finer haired consumer," said Beth Spruance Bennett, CEO, dpUE.
Marketing plan: "Because this product isn't like a traditional shampoo, our marketing efforts are centered on education. Pre-launch, our co-founders, Donna Pohlad and celebrity colorist Justin Anderson, led a Zoom webinar educating media and influencers on the new launch and the origins of the George Paul Apple Cider Vinegar we use," said Beth. "To further drive home the premium quality of the Apple Cider Vinegar at the core of dpHUE, we will introduce a consumable ACV – blended exclusively for the brand – for sale on our website in conjunction with the new rinse. We will support the launch through social, paid and earned media in addition to activations with a broad range of influencers to show how beneficial our Apple Cider Vinegar Hair Rinse is for all hair types and textures – even more so now that we have a LITE formula for finer / thinner hair.  We will also offer sample packs with both the Original and LITE Hair Rinse so consumers can see which is best suited for their hair."
Availability: September 7 on dpHUE.com, Ulta.com and Sephora.com
Price: $35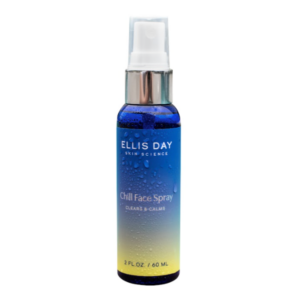 Ellis Day Skin Science Chill Face Spray
Waitlist worthy: The Chill Face Spray is an antibacterial calming spray designed to resolve and prevent breakouts, while soothing irritated skin. "We are making our award-winning antibacterial phage technology available in a new and convenient form," said Kimberly Abbi, Director of Digital Marketing, Ellis Day Skin Science. "We have also added aloe vera extract which has anti-inflammatory properties to help soothe and calm irritated skin. The Chill Face Spray is perfect for on-the-go use and to help combat maskne – which continues to be an ongoing problem for many of us."
Marketing plan: "We are targeting new consumers as well as men (which are roughly 30 percent of our customer base), said Kimberly. "Also, we are launching a new ambassador program with hand-selected influencers to help us create buzz and education around our brand as well as doing IG Live events, contests and TikTok videos to explain the different ways to use the product.
Availability: September 1 at ellisdayskinscience
Price: $30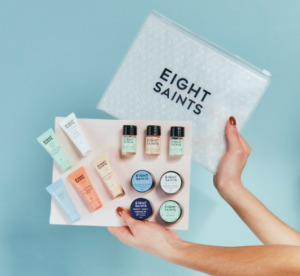 Eight Saints Skincare Discovery Kit
Waitlist worthy: A kit that for customers to try the brand's all-star products at an affordable price.
Marketing plan: "Before the upcoming launch of our new Discovery Kit, we surveyed current and prospective customers on their media diets and 2021 shopping habits. Our survey results indicated we do a big push with influencers featuring authentic video reviews on TikTok and Instagram," said Jessica Maxcy, Brand Manager, Eight Saints Skincare.
Availability: September 1 at eightsaintsskincare.com
Price: $10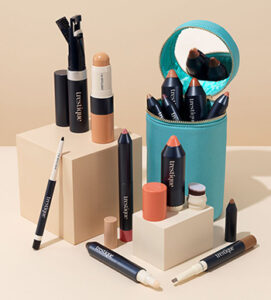 Trestique Sustainable Collection
Waitlist worthy: "This collection is the world's most sustainable,  complete color line that is also formulated to be clean, vegan and cruelty free! It features the first ever zero-waste makeup system that includes a forever case, refillable color cartridge and built in tool ( that you can wash and reuse)," said Jenn Kapahi, co-founder and CEO of trestique.
Marketing plan: "Introducing our sustainable collection was exciting and daunting. It required a complete revamp of every single asset in our library to educate and excite our customer," said Jenn. "Our marketing team spent a great deal of time recreating the entire website with assets to showcase before/afters of each color of each product. They also shot countless how-to videos to be used across all digital platforms to educate on how to apply and how to refill each product." Jenn filmed a special mission video to showcase her story growing up on an organic farm and her 17+ year journey toward the creation of this sustainable beauty routine. The brand then decided to show the beauty of the makeup on different models through a lifestyle launch campaign shot with the talented @sophieelgort. "Prior to launch we contacted everyone in our network with a series of teaser and educational emails and social posts that spoke to the waste that exists in the industry, virgin plastic use and pollution and then launched a series of emails introducing our new zero waste makeup line. Everything we created will be used across all digital platforms for social ads, affiliate marketing and our site. We couldn't be more thrilled to be the leaders in packaging and sustainable beauty innovation," said Jenn.
Availability: September 1 at trestique.com
Price: $19-30; Refills: $10-22