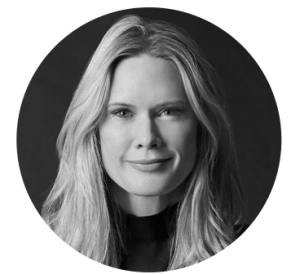 When SheSpoke first launched two years ago, it was a 600-square foot boutique located in Soho that served as a play space for women to mix formulas and shades, to ultimately walk out with a personalized lipstick.
Still, as engaging and successful as the space was, SheSpoke's co-founders were aware that conveying the customization concept to the digital landscape was going to be the next critical step.
"We knew we had to have a digital component if we wanted to be scalable and grow the business to a larger and more legitimate capacity," said Stephanie March, one of the brand's co-founders. "We'd had that one-on-one success. Now how do you bring that to a larger audience?"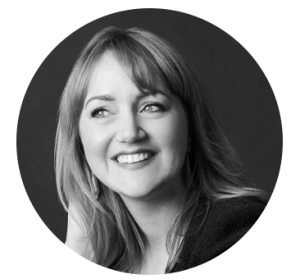 She soon found out. The pandemic, as it turned out, compelled Stephanie and her co-founders Rebecca Perkins and Kelsey Groome to fast-track their proprietary software to allow people to customize lip colors online. The Soho store closed in June 2020, and by November, the SheSpeaker technology was unveiled through the brand's direct-to-consumer site. Sales are up 130 percent, with a more than 40 percent repeat customer rate, said Kelsey.
And now, as the nation slowly stirs back to life, resuscitating in-person retail, SheSpoke is focusing on retail partnerships, collaborations and pop-ups, hoping to impart that homegrown sense of community while retaining the convenience and reach of the digital space.
"We've cracked the code on making customization scalable, where we can produce 15,000 lipsticks as easily as we produce one," said Kelsey, who joined the brand in November, and describes it as "retail theater."  "Our core brand values are around the notions of inclusivity and being community-minded and joyful. That will allow us to do partnerships and collaborations with different brands and people."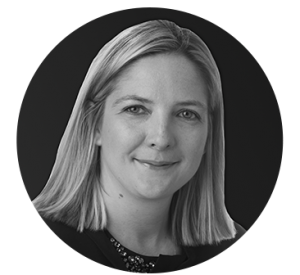 SheSpoke was the brainchild of Stephanie, an actress who starred in "Law & Order: Special Victims Unit" and her long-time makeup artist and friend, Rebecca, who oversees new formulations. To launch later this year is a customized concealer/foundation category that will utilize the same technology.
"We have any lip color that anyone could imagine," said Rebecca. "So, we started thinking, why are we leaving complexion off the table? Basically, every foundation or concealer out there is made up of four colorants, and once we realized that, we said, let's play around with it."
The upcoming product will be based on how Rebecca likes to do makeup – a lighter, brighter shade in the center of the face, then something closer to the skin tone for the perimeter. It will be housed in a jar and will be applied with fingers or a brush. She is working now on perfecting the range of shades.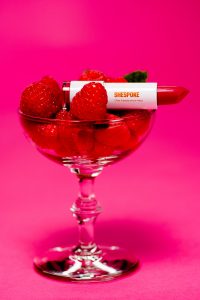 "The thing with SheSpoke is that there's no person out there we can't accommodate, no color we can't match, no lip shade we can't make," she said.In early April, the brand unveiled Le Stick, a violet-shaded lip and cheek balm which Rebecca described as, "fun and vibrant to wear when going to get the vaccine."
Indeed, the brand has made relevancy one of its pillars; because of its rapid turnaround rate, SheSpoke can unveil products that tap into the immediate zeitgeist; its I'm Speaking High Shine Sparkly Clear Topper references the words Vice President Kamala Harris said to her predecessor Mike Pence during last year's debate. A rich, bold red lipstick, Stacey, is named after Georgia's political activist Stacey Abrams. For International Women's Day, the brand created Forward March, a limited-edition slightly iridescent raspberry shade.
SheSpoke can also afford to work quickly because there aren't boxes of product taking up warehouse space.
"We don't hold any inventory," said Kelsey. "It's basically lipstick on demand. We can drop the SheSpeaker widget onto a retailer's online site, and the product can be checked out in their cart. That is what will propel the growth trajectory of this business going forward."
Nonetheless, the co-founders agreed that having that in-person connection, which they saw every day in the Soho store, is destined to somehow make a comeback – but just in a different format.
"We want to get in front of our customer again," said Stephanie. "Dealing with people in real life, in brick and mortar…we don't want to lose what makes SheSpoke special."