Moss Studio + Magazine examined the creative trends and visual strategies behind the Honorees of CEW's Female Founders (announced this past spring) to identify exactly what it is that makes them so revolutionary. Here, a look at Honorees Lauren Gores-Ireland and Marianna Hewitt, co-founders of Summer Fridays.
Marrying influencer with innovator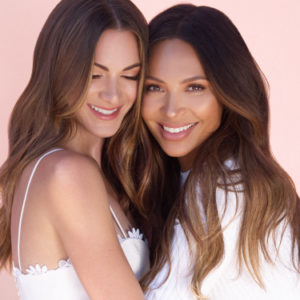 Brand partnerships with social media influencers are becoming the norm among cosmetics companies. Summer Fridays' founders turned the tables, and started out with extensive influencer experience as the basis for their brand. By implementing tried and tested visual strategies from their already established platforms, Lauren Gores-Ireland and Marianna Hewitt have created an influencer/innovator balance that shines bright in the Summer Fridays campaigns.
Beauty has been the most integral part in both founders' social media success, and with their own brand, Gores-Ireland and Hewitt have built on their honest and open influencer-audience dialogue. By featuring in the product launch videos themselves, the viewer is given the sense of inclusion into a community, as well as attainable beauty. The campaigns serve as both aspirational and confidence-boosting.
Choosing the right visual palette
A successful visual strategy is one that manages to instil the core values of a brand in its audience; like a puzzle, the pieces should all fall together, seamlessly. Summer Fridays have taken their ideals of simplicity, effortless beauty, and calm honesty, and transformed them into a palette that works to accentuate and strengthen the message. 
Tones of white, a soothing pacing, and the founders speaking candidly about the benefits of their products sets a pulse that's different from typical cosmetics campaigning. More in the style of social media how-to pieces, the Summer Fridays edits invite the viewer into an atmosphere of peaceful intermission from the hustle and bustle of everyday life. 
Pitching a result instead of a product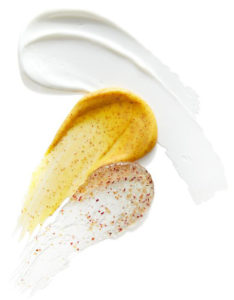 Texture, in every sense of the word, also lies at the heart of this palette. The texture of the founders' skin, the texture of the product, the texture of the sets the campaigns are shot on. In keeping the focus on the atmosphere, Summer Fridays is able to market a result, not just a product. 
This is in true social media style; a testament to Gores-Ireland and Hewitt's experience across a range of different platforms. They're not selling. Instead, they teach and inform you on how to become just as beautiful and comfortable in your own skin as they are. This combination of candid and subtle, attainable and aspirational is exactly what sets the Summer Fridays visual strategy apart – and that's surely contributed to this honoree's incredible success. 
To read a more in-depth analysis of Summer Friday's visual strategy, click here.
Marianna Hewitt and Lauren Gores-Ireland will be speaking at CEW's upcoming event, Female Founder Fireside Chat, in Santa Monica, CA on Thursday, November 21. They will be joined in a roundtable discussion with Beautycounter's Gregg Renfrew and Briogeo's Nancy Twine, to share strategies and insights for building clean brands in a competitive marketplace. To learn more and register, click here.