While most of the world's population stayed indoors during 2020 due to lockdown restrictions, savvy consumers knew that when they did venture outside to wear SPF. Over the past two years, sunscreen experienced the biggest increase in Google searches across the skin care category, comparing April 2021 versus April 2019, according to research firm, Spate. Most notably, consumers are searching for sunscreen that doesn't leave a white cast, with a 609.7 percent growth in search for these formulas.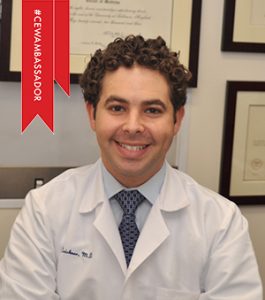 Building on the trend's sentiment is Dr. Josh Zeichner, an Associate Professor and the Director of Cosmetic and Clinical Research in Dermatology at Mount Sinai Hospital in New York City, who said that consumers are seeking out mineral sunscreen.
"The biggest trend in skin care over the past year has been the huge growth in popularity of mineral sunscreens. These sunscreens use physical UV blockers such as zinc oxide and titanium dioxide.  Consumers are aware now more than ever what they are putting into their bodies and onto their skin, which is my guess on why people are shifting to what they perceive to be a more natural option. The latest generation of mineral sunscreens are formulated using new technology that allow them to be cosmetically elegant and fully rub in without leaving the skin looking white or ashy."
Overall, Dr. Zeichner said, in this era of living through a pandemic, consumers are spending much more time on their skin care routines and educating themselves on all of the products they are using. The NPD Group said that the number of sun protection brands focusing on clean ingredients have doubled in size since 2018.
"As there has been growing media attention to the safety of sunscreens to our health and to the environment, consumers have become much more savvy in choosing which specific sunscreens they are comfortable using. Consumers are looking for safety, both in terms as the products being safe to apply to the skin and to keep the skin safe from the environment."
As a CEW Beauty Creators Ambassador, Dr. Zeichner will participate in CEW's July 13 Beauty Creators Finalists Reveal, where for the first time an entire (virtual) event will be dedicated to sharing this year's Finalists. Join the beauty industry next month to hear Dr. Zeichner speak on panel of experts discussing skin care trends, and to learn the Finalists in the sun care category, and 28 other categories, by clicking here.