Everyone is talking about sustainability, but not everyone is making real-world change.
Packaging trailblazers FusionPKG and Eastman are collaborating to deliver impactful alternatives to conventional plastic that won't sacrifice aesthetics for sustainability.
Every year, 300 million tons of plastic are produced globally; only 16% of that is collected for recycling and only 12% is actually recycled. Twenty-five percent is incinerated, 40% goes to landfills and 19% ends up as litter, according to McKinsey & Company.
"The U.S. is entering a new era of consumption where sustainability-based values are increasingly influencing purchasing decisions. We can expect additional consumers to adopt this sentiment as the call to action for a sustainable world becomes increasingly critical," says Tara James Taylor, Senior Vice President of Beauty and Personal Care Vertical, NielsenIQ.
NielsenIQ's research reports that 46% of beauty and personal care shoppers would pay more for products with sustainability features. Almost 43% of those shoppers would dig deeper into their pockets for products with recyclable packaging.
As brands have worked to meet increasing consumer demand for recyclable and recycled content packaging, they have struggled to strike the right balance between aesthetics and sustainability. Mechanical recycling is very effective for some product streams and should be used and expanded wherever possible. It requires very pure clean inputs, such as clear single-use water bottles. When unknown materials make their way into curbside collection, this can result in recycled resins with color or quality that renders them unusable for the image-conscious beauty business. This issue is highlighted when trying to attain crystal-clear packaging that is favored by beauty companies to show off product.
Enter Eastman's advanced recycling technologies, also known as molecular recycling, which takes waste plastic back to its basic building blocks, removing impurities and enabling the development of brand-new materials. Not only does the process give waste plastic new life so that it can be used over and over again, there is also a reduction in greenhouse gas emissions—a top initiative in beauty brands' sustainability goals.
Eastman offers two material options well-suited to beauty packaging: Cristal Renew, and the recently launched Cristal One. Cristal Renew incorporates certified recycled content* that would otherwise go to a landfill or end up in the environment. These materials are available globally at scale, enabling brands to meet their sustainability goals, right now, according to Tara Cary, Global Market Development Manager at Eastman.
"Our process enables the use of hard-to-recycle waste as raw material rather than fossil resources to create recycled content that is indistinguishable from virgin plastic used in heritage products," says Tara.
Cristal Renew provides high levels of certified recycled content with excellent color and clarity via a drop-in solution (no mold changes needed) with no compromise to aesthetics or performance. Going even further, Cristal One meets the definition of resin identification code 1 (RIC1), offering packaging designers materials that are acceptable to municipal recycling streams and that meet beauty's design goals. Cristal One is tailor-made for demanding applications, such as thick-walled skin care bottles popular in the industry today.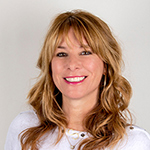 The Cristal portfolio aligns flawlessly with FusionPKG's innovative packaging, enabling brands to marry design innovations with sustainability. For example, FusionPKG has introduced its shade-inclusive Max Out collection in Cristal Renew, so brands can achieve optimal color selection at retail with an innovative profile, crystal-clear material and sustainable features.
"Brands need to be sustainably-minded and inclusive with a wide range of shades, but also have to work within the confines of small merchandising areas. Our Max Out atmospheric and doe foot packages have a sleek and slender design to maximize shelf space and offer incredible color profusion in recycled content without compromise." says Sarah Heath, Vice President of Marketing for FusionPKG.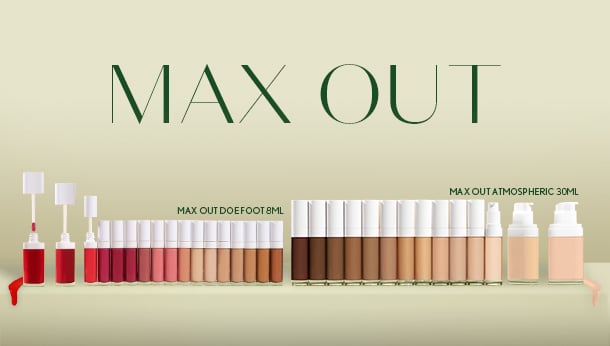 FusionPKG has also launched its Wish Airless package in Cristal Renew which is applicable for sensitive and clean formulas, among the fastest growing trends in beauty today, as well as its innovative Amp Dropper package adding sustainability benefits to an on-the-go dropper with a unique dispensing system.
Through Eastman's revolutionary materials, FusionPKG can offer brands more sustainable solutions across its packaging portfolio without compromising on clarity or aesthetics.
This is just the beginning of what two sustainability pioneers are bringing to beauty brands in a quest to reduce waste. Stay tuned for more innovations.
For more information visit Fusionpkg.com or Eastman.com.
*The recycled content is achieved by allocating the recycled waste plastic to Eastman Renew resins using a mass balance process certified by ISCC.