Beauty Labs founder Mark Gerhard on why custom apps are the smartest way forward. 
Mark Gerhard loves an unfair advantage. And you could argue that as the founder of the U.K. tech start-up, Beauty Labs, Gerhard's unfair advantage is that he doesn't come from the beauty world. If beauty is obsessed with product, Beauty Labs is obsessed with consumer experience. Gerhard is the former CEO of Jagex, the U.K.'s largest independent games developer, where he generated more than 150 game credits producing $7 billion in sales and more than 2 billion downloads. With Beauty Labs, he's using his team's tech capabilities and know-how running massively multiplayer games to bring hyper-personalized, previously unimaginable brand experiences to millions of consumers through apps that are intuitive, interactive, social compatible (hello, TikTok) and, most importantly, revenue driving. Here, Gerhard answers 10 FAQ's.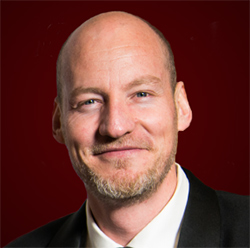 CEW: You have had big wins in the gaming world. Why get into beauty?
Mark Gerhard: Beauty is the sector with the most demanding customers and the biggest challenges. It's also where we feel we can make the biggest difference. We love to delight people and we've learned a tremendous amount about combining tech and art over the past decade. We have a vision for where the beauty sector is going — or could be going — and we believe we will play a major role in that transformation. Beyond that, we thrive on solving fiendishly difficult problems.
CEW: Why should the beauty world listen to you?
MG:Being beauty 'outsiders' as it were, we are able to see around a lot of the obstacles that the beauty world has created for itself. That said, we also have a couple of insiders on our team: Annemarie Iverson and Alix Browne recently joined Beauty Labs as Chief Strategy Officers.
CEW: Have you had a win in the beauty space? Proof of concept? 
MG:We developed sophisticated, no-lag tracking technology to unlock interactive instruction for the Coty brand Good Hair Day, one of the largest producers of hair styling tools in the U.K. (The industry said it couldn't be done.)
CEW: Many brands tried launching apps in the past. Why will this be different?
MG:Timing (and technology) is everything, and there are a number of trends converging in our favor. Phone technology has advanced significantly; more than 3 billion smartphones are capable of running our apps.Computer vision technology has gotten faster and accurate enough to make the previously impossible a reality.Direct, hyper-personalized relationships with consumers are crucial for brands and an app is the most dynamic way to engage consumers and grow those relationships. COVID-19 has shown the importance of having a digital-first strategy.
CEW: How are Beauty Labs tech offerings different from the competitive AI/AR tech apps known in the beauty industry?
MG: Our background in interactive entertainment enables us to create real-time consumer experiences, certainly, but there is also a significant technology difference: We built and customized our own computer vision technology stack, including the rewriting of the math libraries. Unlike our competitors, we don't use Apple or Google technology, which means that we are not beholden to outside tech to advance our functionality. We can really focus on what's important for our clients with sustained improvements and iterative learning algorithms, ensuring the app is performing optimally on the widest range of devices.
CEW: What does beauty tech get wrong that Beauty Labs gets right?
MG: Current beauty technology is largely focused on product and its benefits. That is not 'wrong' — it's just what beauty companies know best. Beauty Labs technology focuses on the user experience, which is key to moving forward. 
CEW: Who are your ideal beauty brand partners?
MG: Bringing this technology to life is a creative and collaborative process. Our ideal brand partners are forward-thinking, dynamic, and in it for the long game —just like we are.  
CEW: What are the advantages of being in Cambridge U.K.? 
MG: Unfair access to talent. And amazing quality of life. 
CEW: We hear that you take your staff on extreme team-building expeditions. 
MG: Every other year we take a group up Kilimanjaro—we like to think of it as a Life MBA. People discover very quickly what they are capable of. Mountain climbing is also a good analogy for building a business. People get very focused on the goal and they miss the bigger journey. When you get to the summit, you're ready to celebrate, when in fact you're only at the halfway point. You still have to get down.
CEW: What's your favorite lipstick shade? 
MG: M.A.C's Lady Danger.
For more information on Beauty Labs, please email Annemarie Iverson on [email protected] or Alix Browne on [email protected].