Joy Chen, known for taking established brands to the next level, is taking a shot at building a beauty company from the ground up.
"I always came in after brands were already set up," said Joy, who helped facilitate growth at several companies, such as H2O+Beauty (including gaining the brand distribution at Ulta Beauty), and YesTo. "Now, I would rather start from the beginning."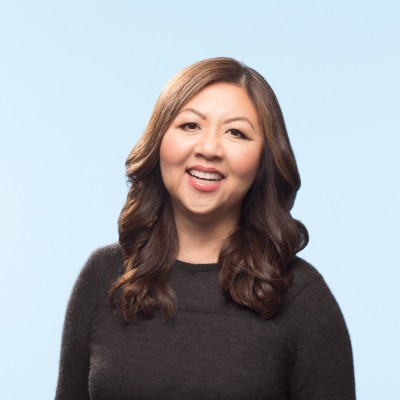 The seasoned beauty executive teamed up with Victor Casale, the former Chief Chemist and Managing Director of M.A.C as well as Co-founder and Chief Innovation Officer of Cover FX, to launch Pure Culture Beauty.
Pure Culture Beauty's first launched in Hudson's Bay in Canada in August of 2021. Today the brand is making its foray into the U.S. with a personalized skin care range sold direct to consumer, as well as to 1,735 Target doors.
The goal of the line is to cut through the confusion in selecting skin care. "We wanted to be able to remove the guesswork in the skin care regimen," said Joy. "We wanted to provide more objective testing and offer customization based on the results. With Pure Culture, we're really trying to help the consumer understand their skin."
Surprisingly, she added, three out of four people (or 75 percent) do not know their proper skin type and that's where the confusion starts. The duo devised a Skin Profile Analysis and At-Home Skin Analysis test to help formulate customized solutions.
Three products – a custom cleanser, moisturizer, and serum – work as a system, formulated with clean, active ingredients that can be tweaked as skin changes by season, age, lifestyle, geographical location or other factors. The tests require only 10 minutes and consumers have the ability to update their skin goals to receive a reformulated custom serum that will help to address their new and shifting concerns.
On Target shelves, the package contains a skin test to perform at home and to send results online. Then, customers receive customized products to their door, which is included in the purchase price. This is one of the first examples of customized skin care at mass. The price structure for the Target items range from $29.99 to $59.99.
The beauty of the system is that Target can offer a customized skin range without carrying inventory. There is also less waste since customized formulas avoid the common problem of unused products.
The personalized formulas address a variety of skin concerns including fine lines, firming, signs of aging, dark spots, irritation, dryness, pore size, oil control, breakouts, maskne, and pollution. Formulas feature a base of pre- and post-biotics linked to microbiome and skin health. Other actives include hyaluronic acids, four variations of vitamin C (in comparison to many brands that only offer one variation), glycolic acids, niacinamide, and fermented ingredients such as soybean and bakuchiol versus retinol.
"We use bakuchiol because it has all the benefits of retinol but is a safer version. We know that a lot of pregnant mothers are told to stay away from retinol," she noted.
At store level, Pure Culture is working in tandem with Target's beauty concierges to help educate them on the program. Especially critical is explaining the clean formulations. In addition to meeting Target's clean requirements, Pure Culture Beauty bans more than 2,700 ingredients—that's more than EU at 1,300 ingredients and the U.S. FDA which forbids fewer than 50 ingredients.
All ingredients are biodegradable, sulfate free, paraben free, phthalate free, cruelty free, mineral oil free, ethically sourced, vegan and microbiome friendly – as well as safe to be used by pregnant women. Also, packaging is environmentally friendly and recyclable with FSC certified paper, glass bottles and plastic made from sugar cane. Three trees are planted for every item used.
The brand will engage influencers who post about target and digital marketing tools. To facilitate growth, the self-funded company has not ruled out taking on investors.