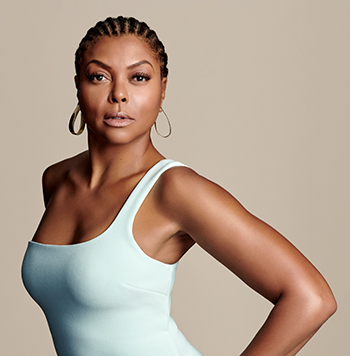 Emboldened by success from several hair care brand partnerships, namely the $100 million-plus Kristin Ess collection, Maesa is going deeper into the category—literally right to the root.
Beginning January 29, Maesa, the global beauty brand incubator, will unveil one of its biggest launches to date with TPH by Taraji, co-created by actress Taraji P. Henson. The 18-item collection is highlighted by scalp care and will be available exclusively at Target with prices ranging from $9.99 to $14.99. Target is considered a pioneer in multicultural hair care having first addressed the category by stocking products more than 10 years ago.
For years Taraji had been making hair products to address her specific hair needs. But her hair began falling out as a result of wearing hair extensions, and she couldn't find products that targeted her scalp, an area she knew that if treated could help with hair loss. An introduction to executives at Manhattan-based Maesa helped take her dream of producing products for the scalp "into something bigger," Taraji told CEW Beauty News in a phone interview.
"Maesa saw that I wasn't just a celebrity who wanted to put her name on a product. I found a real solution to a problem," she said, adding that the deal was sealed when Maesa saw how much she knew about hair.
Scalp care is the cornerstone of the collection. She discovered the importance of a clean scalp in what she calls an "embarrassing way." When taking her hair down from wearing protective hairstyles, i.e. twists, braids and updos, she noticed an odor. "That's because I wasn't getting all the way to my scalp. Healthy hair starts with the scalp and if your scalp isn't clean, your hair will not grow and I didn't see any products addressing this," said Taraji.
She is definitely more than a name on a bottle, according to Scott Oshry, Maesa's Chief Marketing Officer. "Taraji is our co-founding partner, our visionary, and she's involved at the highest level, from formulation to olfactive to packaging design to branding. Our collaboration is all encompassing—just like other brands Maesa has incubated and brought to market worldwide," he said. "Our partners are key in the relationship and overall growth of the brand."
While there are myriad niche brands addressing the scalp, Maesa saw a window to leverage its hair care expertise to elevate the assortment. "We always felt textured hair was one of the most underserved market segments within hair, which does not mean just coily or kinky, but all textures," said Scott.
"There has been tremendous movement in raw materials that help penetrate textured hair which help provide moisture as well as superior styling. We saw an opportunity to take a fresh approach."
White space includes products for protective styles and weaves, and applicators to reach hard-to-access areas of the scalp. "We created form factors not seen in this market as well as formulas that bring scalp health and styling performance that were just not being offered," said Scott. "We went into the category unbound by convention and applied blue sky thinking to create a line that we feel is new, better, different and relevant, which was Taraji's vision as well."
The potential is limitless. "With more than 50 percent of the population having textured hair, not including gray hair, which has its own unique texture, it is a big market," said Scott.
The resulting lineup is color coded by category—yellow for scalp products, turquoise for cleanse and care, red for repair care and purple for treatment. Product names reflect a 'contemporary' positioning, such as Never Salty, a sugar-based scalp and hair scrub, and Make It Rain, a high moisture conditioner. Phase two of introductions is due out in the spring with plans to build TPH into a masterbrand. Although Maesa executives wouldn't comment on sales, industry sources believe it could rival the $100 million sales success of Kristin Ess.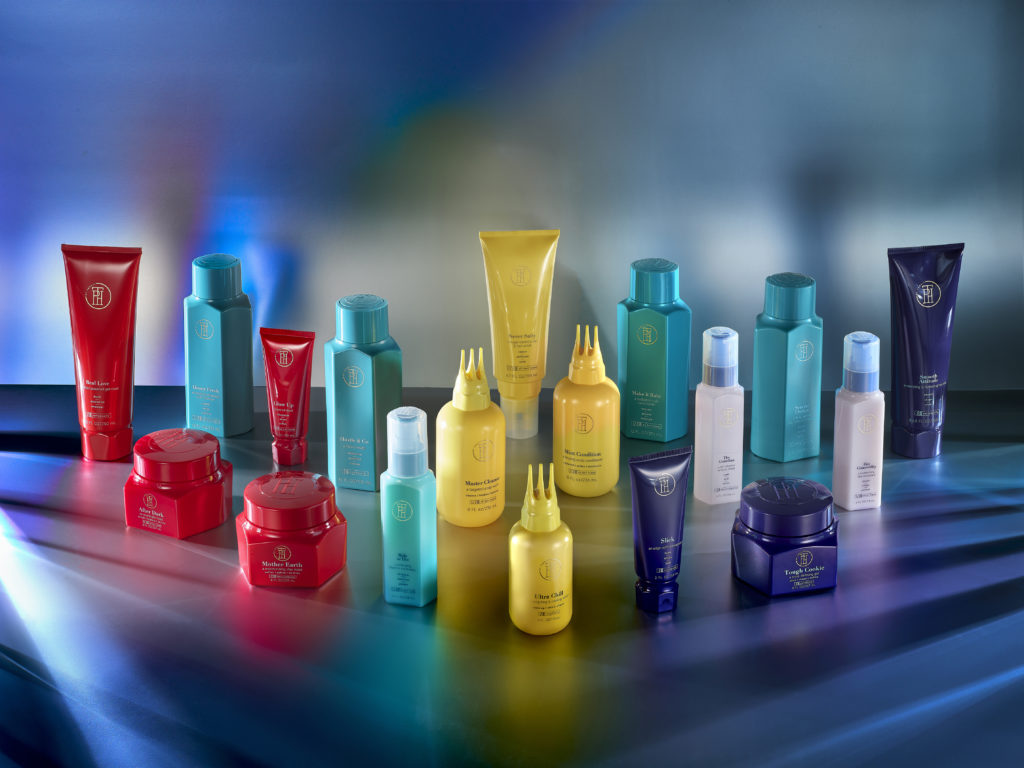 TPH's modern approach is duplicated at store level with bold shelf dividers and traffic stopping endcaps, noted Scott Kestenbaum, Senior Vice President at Maesa. Taraji is already eyeing expansion, especially for men who are asking for their own formulas. "My line is for everyone… I might even come out with a dog line," she laughed.
Taraji, who has more than 15.1 million Instagram followers (as well as 5.4 million Twitter followers and 6.4 million Facebook friends) will be making appearances on talk shows and in Target stores. She resonates with fans who have followed her hair journey and have asked her to introduce a line. "They're always asking me how do I do my hair. How do I keep it clean?" For shoppers who don't know Taraji, bold packaging and easy-to-shop organization on shelves will speak to them. Taraji is hosting an educational pop up in New York City on January 24 to help usher in Hair Dare University, an experiential retail space where consumers can learn more about hair care via tutorials taught by Taraji.
"She has huge authenticity in the space. She's all about wearing her hair naturally," noted Scott.
Additional celebrity and influencer-based launches are in the Maesa pipeline. "The market has clearly seen the impact of pure influencer backed and supported brands and their ability to garnish share within their chosen categories. I see that the combination of celebrities who have also entered the world of social and have become influencers within their own right as having a potentially larger connection to consumers as they can bring even more storytelling and authenticity to products given their diversified reach. That said, the celebrity will still need to have credibility in the category or it's a non-authentic play," Scott said.