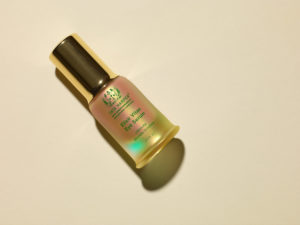 School House, the New York-based creative agency, has partnered with Tata Harper to elevate its Supernaturals product collection with new packaging, including minimal-impact, air-tight custom glass componentry.
Inspired by the original prestige line from the brand, packaging now features fully custom detailing from bottle to outer shell, while simultaneously celebrating the brand's foundational commitment to sustainability with completely recycled and upcycled materials and a sustainable process.
Once unboxed, the yellow coloration, a play on the iconic Tata Harper green silhouette, reveals a tint of iridescent purple as the bottle hits light, representing the most potent types of plants, whose purple pigments announce the power and ingredients they contain.
Tata Harper's Supernaturals line is positioned at the nexus of natural and luxury. In considering the repackaging, School House began with a focus on the unboxing experience. The new package invites consumers to pull the internal secondary box out of its shell, revealing recycled vellum printed with text detailing Supernaturals' process and ingredients. Exposing the product, snug inside a recycled pulp, to air and light.