In just five years, Revolution Beauty has achieved what few beauty brands have yet to attain in more than double that time. For starters, the London-based brand generates more than $500 million in sales thanks to a unique retail partnership strategy: rather than distribute hundreds of the same SKUs to all retailers, Revolution inks deals with handpicked retailers who have exclusive rights to be the only retailer in their respective country to sell one of Revolution Beauty's family of brands.
Meaning, there is a different brand sold in Target and Ulta Beauty in America, as well as in Superdrug and Boots in the U.K. All told, the company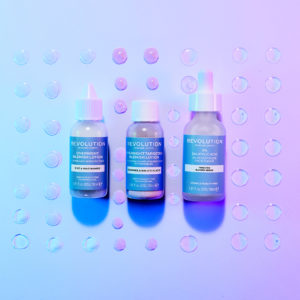 markets a variety of ranges which are sold in 63 countries.
In a brutally competitive beauty landscape, how did Revolution grow so quickly? Revolution's founders, Adam Minto and Tom Allsworth, said they leveraged their experience in beauty manufacturing with a knack for identifying emerging consumer trends ahead of the industry. Adam, with more than 30 years of creating, designing and manufacturing products for global beauty powers, "never imagined making my own brand," he told CEW Beauty News. But after becoming disappointed with the industry status (heavy marketing, low quality for budget priced items) he decided to put his ideas to the test. First working out of his kitchen, Adam set out to be more than just fast beauty; he aimed to create products consumers wanted at accessible prices. "Affordable makeup had been around for some time, but it didn't deliver quality," he explained.
Adam and Tom were trailblazers in 2014 delivering products for all skin tones way before direct-to-consumer Fenty debuted. Additionally, the duo used social media to start conversations with consumers, asking them what they wanted in a brand. "It was better than any focus group," recalled Adam. "We wanted to build a brand connecting to consumers, including all ethnicities and sizes."
Other bold moves included featuring men using makeup and tapping influencers to co-create products. One of the first was a collaboration with SophDoesNails, which helped Revolution gain traction with her followers.
Although envisioned as a direct-to-consumer brand, Adam and Tom's product innovation netted the interest of physical retailers. Shortly after they launched their website in 2014, Superdrug added the brand.
When the company decided to put its stake in the U.S. in 2018, now its second largest market, Ulta Beauty was at the ready. The retailer started with a two-foot endcap in 100 stores that has since ballooned to 16 feet in all stores and is one of the fastest growing brands at the company, Adam said. Ulta is the only U.S. retailer stocking four ranges: Makeup Revolution, I Heart Revolution, Revolution Pro and the latest offering, Revolution Skincare.
Target, on the other hand, has a line called Makeup Obsession, consisting of 60 SKU's in 1,200 Target doors and online.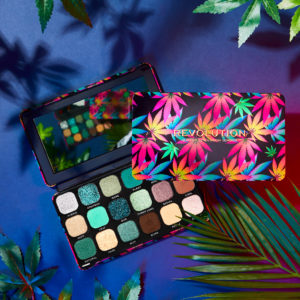 Each of the umbrella company's lines were designed as "personalities," said Adam. Revolution, for example, is aimed at the diverse, multigenerational, makeup enthusiast; I Heart Revolution speaks to a playful, more expressive, younger audience and Revolution Pro resonates as more luxe and confident but is priced as approachable. Rather than launch under other names, the Revolution theme is used so customers know the ranges are from the family. "We want to be transparent," said Adam. "Consumers want to know who they're buying from. We also want people to grow with us," he said, explaining that as consumers get more proficient or have more disposable income they can stay with the brand.
Revolution's potential caught the attention of private equity firm, TSG Consumer, who took a minority investment in the company in 2017—joining other beauty brands in its portfolio, such as Huda Beauty.
The newest in the portfolio is skin care, where Adam said sales are "on fire." He adds skin care in its first year will outsell what makeup sold in its debut year.
The company has expanded skin care from 25 to 180 SKU's. Emboldened by that, Adam is confident launches in the pipeline that fuse skin care and makeup will propel sales in the hybrid complexion and cosmetics sector. "I've been in makeup 30 years and I've never been more excited than what's next in complexion. We are taking skin care learnings into makeup," he said of 2020 launches.
To maintain a leadership position in wide shade ranges, the company is relaunching its Makeup Revolution Conceal and Define foundation with 60 shades. "We've gone back and checked that we're serving all skin tones," Adam said. Beyond shades, he added great care is taken to provide choices in finishes.
"We have to make sure we have something for everyone—not just in skin shade but how they want to look and that varies from summer to winter." For retailers limited on space for full ranges, he cited the popularity of testing in stores with next day delivery to homes.
The best sellers in the company's toolbox include Conceal and Define, eyeshadow palettes across all of the ranges and a new cannabis sativa range with the cheeky name, Good Vibes. Although Adam said Revolution Beauty as an umbrella brand is linked to color, nearly 50% of sales are in the complexion category. CBD has big potential and will migrate from skin care into makeup in the next year.
He's not concerned with the buzz around a slowdown in makeup sales—rather Adam is confident the pendulum is swinging back to color in the next year. He also believes brick and mortar retailers are upping their presentation game and giving a bigger nod to brands that can draw customers in doors. "Color is resonating for eyes and lip with new formulations. The gloss look, for example, is coming back because we all got bored with the matte look. I think we will see a huge explosion in lip."