Even in an ongoing pandemic—or maybe because of it—consumers want to touch, feel, and play with products. Driving this sentiment home is the debut of four brands in various retailer partners, with the key goal of offering accessibility and launching new categories.
"After showing success in smaller distribution channels with strong growth and repeat purchase, we felt it was time to partner with the largest beauty retailer in order to make our brand accessible to more consumers," said Ron Robinson, Cosmetic Chemist and Founder of BeautyStat Cosmetics, which is entering 260 Ulta Beauty doors this week with their full assortment.
"Both our teams share the same ambition of providing customers with cutting-edge formulas and benefits-driven, supreme ingredients, which reflects current needs of Ulta Beauty guests," Ron said. "As a values-based company that shares our commitment of amplifying underrepresented Black-owned and founded brands, Ulta Beauty is the ideal partner to help us further this mission with tangible reach and impact, reminding consumers that beauty is for all."
This isn't BeautyStat's brick-and-mortar premiere, as they're currently sold at Saks Fifth Avenue, Neiman Marcus, Nordstrom, Bluemercury, Cosbar, Bloomingdale's, and Macys. At Ulta, BeautyStat will be featured on a new BIPOC fixture located at the front of the store, as well as in the mini must-haves section at the check-out area.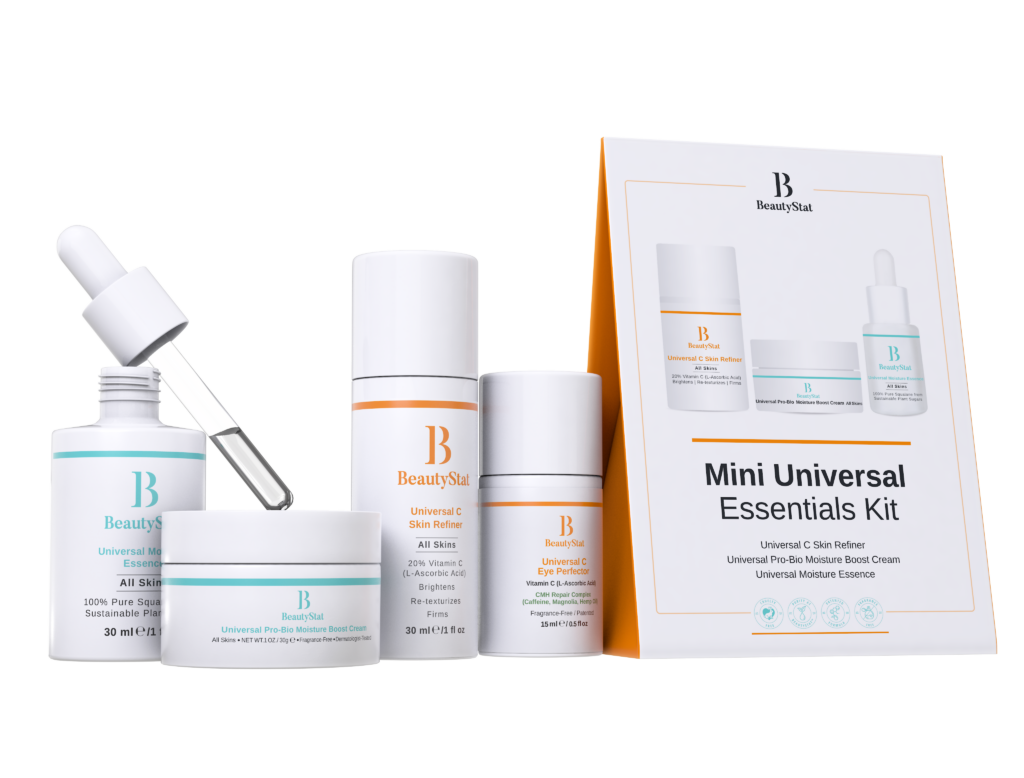 "This new partnership is a winning combination given our shared commitment to skin care innovation and amplifying underrepresented voices," said Monica Arnaudo, Ulta Beauty's Chief Merchandising Officer. We're excited to collaborate with Ron and team to help foster growth, build even greater brand love, and provide them with greater reach and a platform of limitless possibilities like only Ulta Beauty can."
As consumers are more interested in skin care than ever, BeautyStat's introduction into Ulta is a timely one. "The skin care category is an area our guests continue to be highly engaged in given the increased investment in routines and interest in powerhouse ingredients such as vitamin C," Monica said.
Retailers are also taking a chance on new categories. Take Sephora, who is partnering with direct-to-consumer brand Maude to introduce their new intimate care category. "Sephora will launch our new Intimate Care category on Sephora.com at the start of February with the release of modern sexual wellness brands, Maude and Dame. Sephora's Intimate Care brands will encompass sexual wellness, feminine hygiene, hormonal care and more, and they were selected with inclusivity and accessibility as our top priority," Sephora said in a statement.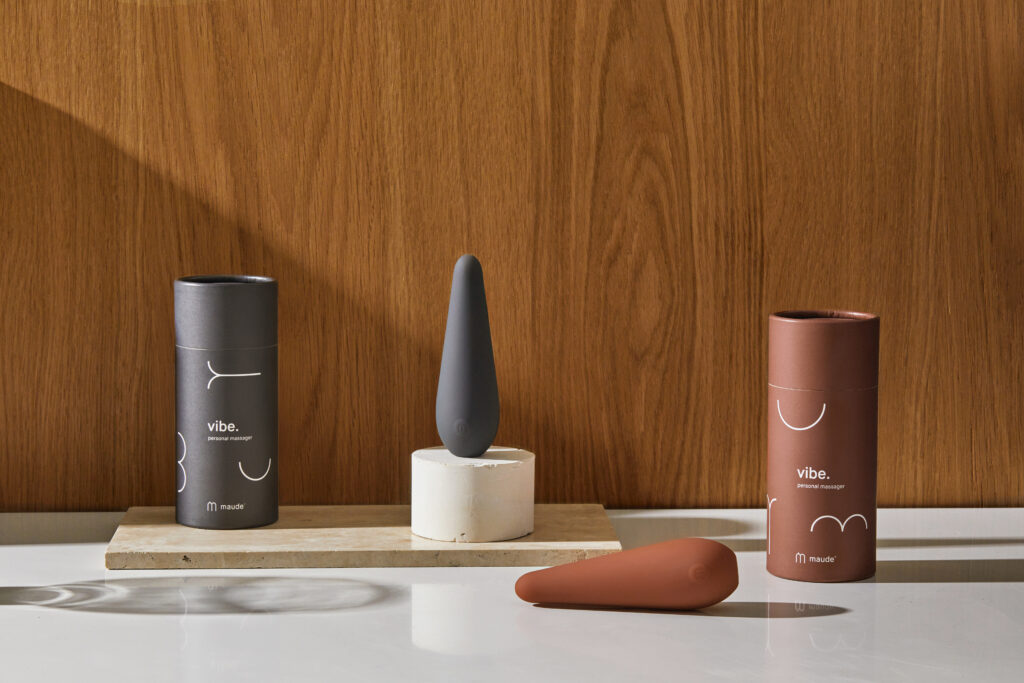 Twenty SKUs across Maude's line—including devices, lubricants, bath, and body—are now available through the Sephora Clean program and live within Bath & Body on their site as well as its own sub-category, illustrating the retailer's efforts to take a holistic and integrated approach to sexual wellness.
Accessibility is a key motivator for brands gaining brick-and-mortar presence with large retailers. Everyday Humans, for example, is launching the first plastic neutral certified SPF brand in Target. "Our in-store Target launch, which comes only 10 months after launching online with Target.com, aligns with our brand mission to enhance accessibility to high-quality and affordable sun care," said Charlotte Chen Pienaar, Founder, Everyday Humans. "Our strategy for retail has always been to win with Target; our mission, price point, and products speak to Target's growing Gen Z and millennial customers. A partnership with Target is a natural fit as they have been pioneers in leading the charge on supporting innovative and minority-owned businesses, as well as dedicated to making sustainable beauty more accessible, aligning with our belief that sunscreen should be for all humans and the foundation of all skincare routines."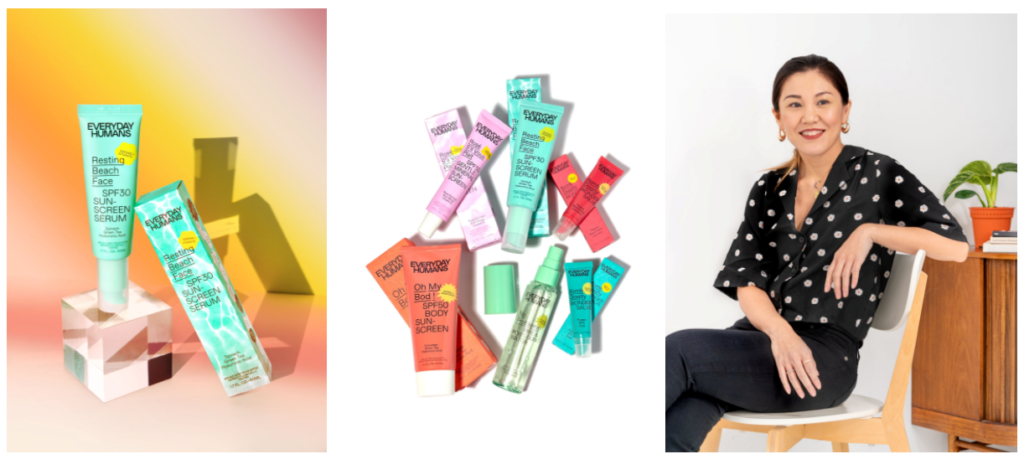 Everyday Humans was part of the Target Takeoff accelerator program in 2019, marking a major turning point for the brand. They'll be in 717 Target stores nationwide with more rolling out later this year, and have already surpassed initial sales goals by 300 percent since its debut. Though Target is their introduction to mass retail in the U.S., in October 2021, Everyday Humans debuted at 10 JCPenney locations as part of their new JCPenney Beauty in-store experience. They also launched in select Sephora APAC stores in October 2020 and are in more than 200 U.S.-based indie retailers.
"Our distribution strategy has always been omnichannel, and we've taken a considered approach in both online and offline," Charlotte added. "Our DTC business is growing, with our digital storefront and availability at Amazon propelled by our efforts in social media marketing, paid ads and community building. We're also thoughtful with our US retail partnerships and will be focused on growing and sustaining our key accounts like Target and Ulta. Entering new retailers will definitely be on the horizon, with a focus on growing our beauty specialty stores and indie brick and mortar accounts, to achieve a diversified portfolio of revenue streams."
When genderless Swiss skincare line Youth Skincare decided to make their U.S.—and global—debut, they chose CVS as their retail partner. "We have very strong core values when it comes to our brand," said Edmond Eisenberg, CEO and Co-founder (along with his father) of Youth Skincare. "When we started discussing the U.S. launch, we understood that CVS customers are very sensitive to quality, to scientific differentiation, to really appreciating amazing products that actually have a point of difference. That's why we believe that CVS, their customers, and Youth Skincare share this common vision, an appreciation toward beauty and design. We're bringing what we believe to be the best of skincare at very affordable prices."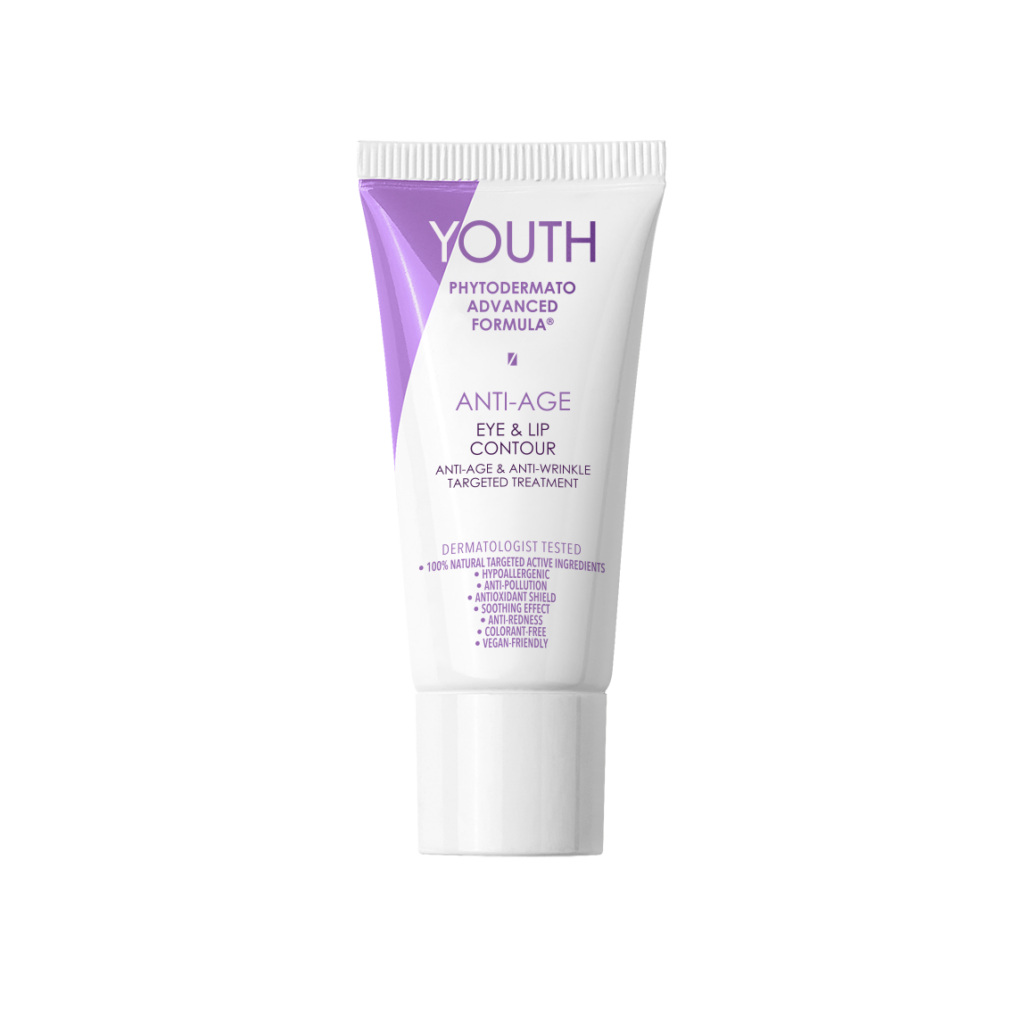 Youth Skincare is divided into three collections: Purity, Hydration, and Anti-Age. One of the reasons Edmond opted for CVS is because the collections will be in different spaces throughout the stores, making it easier for customers to find the product that fits their needs. Edmond said, "For us, at the end of the day, it's about engaging people around the community, and products have a platform to engage people because we are all seeking the same ideal."