What's Driving Growth in Spas?
The spa industry is undergoing sizzling growth. And no wonder: spas are an integral part of the self-care movement as consumers seek solutions for beauty, anti-aging and stress management. The most recent annual study from the International Spa Association (ISPA) shows record-breaking revenue of $16.8 billion with all indicators pointing to even more robust growth in the future (Source: 2017 ISPA U.S. Spa Industry Study).
"Spa visits are at an all-time high; over 184 million visitors walked through the doors and benefited from spa treatments," said Colin McIlheney, Global Research Director for PwC. "The key metrics are all continuing their upward trend, highlighting the importance of the spa industry."
Driving this growth is the demand for minimally-invasive procedures, which is accelerating expansion of the medical spa segment, now $4 billion strong and projected to grow 8 percent annually through 2022, according to the American Med Spa Association (Source: AmSpa 2017 Medical Spa State of the Industry Report). Baby boomers and millennials, who are starting earlier to halt the signs of aging, are the biggest catalysts for growth.
That said, consumers faced with the desire to look and feel better, will be putting stress on their wallets. According to AmSpa, the average amount spent per visit falls between $300 and $500 (AmSpa 2017 Medical Spa State of the Industry Report). And that's expected to climb. "As medical spas and aesthetic practices continue to add new technology and services to provide the best possible results, it will become even more important for their clients to have a way to fit these new options into their budgets," says Alex Thiersch, Founder and Director of AmSpa. He adds, "Clients may be more likely to move forward with prescribed treatments if they know that an easy payment option is available."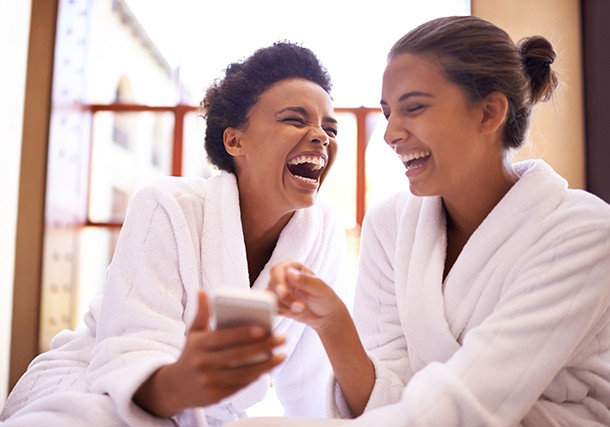 CareCredit Introduces a New Way to Pay for Day and Medical Spa Treatments
Spa providers have a new path to drive growth by providing an additional payment option for consumers. CareCredit, a health, beauty and wellness credit card dedicated to helping people get the care they want and need, is now accepted in the day and medical spa market.CareCredit, with over 30 years in the credit business, has partnered with both the American Med Spa Association and the Spa Industry Association to help spa industry professionals bring the benefits of CareCredit to their locations. By accepting CareCredit, spas and med spas will have access to a network of 10.5 million cardholders. Unlike general purpose credit cards, CareCredit is a payment option dedicated to health, wellness and beauty.
And here's another benefit; cardholders receive promotional financing on transactions totaling $200 or more. With CareCredit, consumers can fit their desired beauty services into their budget with convenient monthly payments.*
"Day and medical spas are an attractive growth segment for CareCredit," says Dave Fasoli, CEO, CareCredit. "CareCredit helps people access the care they want, when they want it, and focus on their overall well-being, while also helping small business owners offer more payment options. CareCredit gives spa owners more peace of mind, and helps them meet their ambition of achieving their business goals."
Allan Share, President of the Spa Industry Association, applauds the move. "The CareCredit offering helps spa guests get the relaxation and wellness services they want, whenever they want, with less worry about cost being a barrier."
Questions & Answers with Amy Bond, VP of Marketing for CareCredit.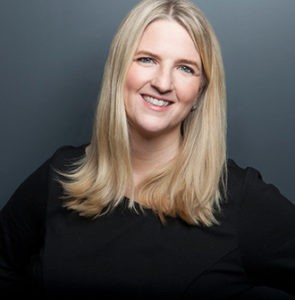 CEW: How do current CareCredit card holders feel about being able to use their CareCredit card in spas?
Amy Bond: In a recent consumer panel survey, we found that 48% of participants said they would be more likely to use their CareCredit card at a day spa if they were able to do so.
While cost of treatments or services may have been a barrier in the past, CareCredit allows cardholders to treat themselves to more of the treatments and services that they have wanted but may have put off due to cost (Source: CareCredit Consumer Panel – Day Spa Research, conducted by Chadwick Martin Bailey on behalf of CareCredit, Q3 2017).*
CEW: What treatments are clients desiring?
A.B.: Top desired treatments include, but are not limited to, facials, massage, microdermabrasion, laser treatments, Botox, hair removal and more (Source: Day Spa and Med Spa, Qualitative Research, conducted by Chadwick Martin Bailey on behalf of CareCredit, Q1 2018).

CEW: So, is there any interest in using this card?
A.B.: Monthly day spa visitors surveyed said they would increase their visits by 60% if they could use their CareCredit card. Close to half of day spa visitors said they are likely to use their CareCredit cards at spas and 42% said they are more likely to increase their spend, treating themselves to additional treatments and services.
For more information on CareCredit contact please contact Amy Bond at [email protected].
*Subject to credit approval. Minimum monthly payments required. See carecredit.com for details.