The Estée Lauder Cos. has promoted two brand leaders, Michelle Freyre and Glenn Evans, effective July 1. Both leaders will continue to report directly to John Demsey, Executive Group President.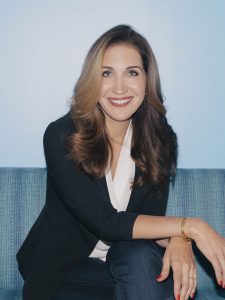 Michelle has been promoted to Global Brand President, Clinique, recognizing her leadership in returning Clinique to global growth. Appointed Senior Vice President/Global General Manager, Clinique in June 2020, Michelle made a significant impact on Clinique's brand positioning, driving double digit growth for hero products, as well as redefining the innovation strategy behind Clinique's hero franchises.  She has also driven Clinique's acceleration in online to be the leading Lauder brand in North America in that channel. Michelle joined Lauder from Johnson & Johnson in 2020, where she served for 20 years in various leadership roles within its Consumer Health Products division, most recently serving as President, U.S. Beauty.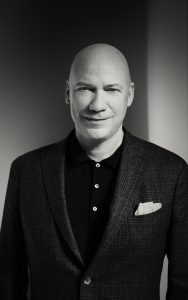 Glenn Evans has been promoted to Global Brand President, Smashbox and GLAMGLOW. Since being named Senior Vice President and General Manager, Smashbox, in 2019, Glenn has led the brand's repositioning strategy to drive appeal with both new and loyal consumers while staying true to the brand's core studio heritage. Under his leadership, the brand reinforced its number one ranking in U.S. prestige Face Primers, achieved top rankings in prestige Face Primers in key global markets, and attracted new consumers with the success of Smashbox Halo All-in-One Tinted Moisturizer. Before his role at Smashbox, Glenn was Senior Vice President, Leading Beauty Forward, where he led the successful global implementation of Leading Beauty Forward and OneSource, which have helped to fuel the company's multiple engines of growth strategy. Prior to that role, Glenn was SVP, Global Supply Chain, during which time he established and led the Global Supply Chain Center of Excellence for six years, and played a leadership role in integrating and enhancing best-in-class capabilities across the organization.  Since 2018, Glenn has served as an Executive Sponsor of wELCome, ELC's Employee Resource Group for LGBTQ+ employees.
"Michelle and Glenn are both incredibly dynamic leaders who have beautifully steered their respective brands through the challenges of the past year," said John Demsey. "I am particularly proud of how effectively they have balanced the needs of the business while being truly thoughtful and empathetic leaders to their brand teams. Their promotions are both very well-deserved."