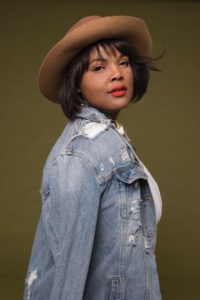 Six years ago, Beatrice Feliu-Espada was frustrated with the choices for solving a pesky bacterial vaginosis infection. She dreamt one night she was discussing her issue with her ancestors who provided a list of ingredients for a remedy. "I literally woke up and wrote them down," said Beatrice.
That vision turned into a business Beatrice named The Honey Pot that has expanded from a plant-based feminine wash brand to a fully developed clean feminine hygiene company spanning more than 30 items, including washes, lubricants, menstrual products, refreshing sprays and mommy-to-be products. The latest product is a Soothing Body Balm featuring full-spectrum hemp oil.
Beatrice invested about $700,000 amassed from friends and family to launch The Honey Pot. After testing with friends and selling on her website, her natural solutions netted the attention of Whole Foods (where Beatrice once worked as a buyer and merchandiser). More recently she's expanded into 6,000 doors including Target, Walmart, Walgreens, Wegmans, Urban Outfitters, Meijer and CVS, among others.
Beyond the appeal of the "better for you formulas," retailers like that the products are made "By People with Vaginas, For People With Vaginas," said Beatrice. Her retail experience helped her navigate the challenges of launching a brand. "I knew the space and that's helped me hire the right people and helped us scale the way that we are." Beatrice has her sights set on being a $1 billion brand within five years with more than 20,000 doors in her portfolio. She also hopes to become profitable this year—a major feat for an upstart.
Despite its notable growth, Beatrice said the company's small size allows her to be nimble, to test and tweak products and make quick decisions that some of her behemoth competitors can't. The Honey Pot also has a big cheerleader on its side: Richelieu Dennis, who hand-picked Beatrice's company as one of the benefactors of his Unilever-supported New Voices Fund. The Honey Pot joins a growing number of feminine brands rewriting the rules of the category such as Lola, Sustain Natural, Fur, Cora, The Perfect V and Love Wellness. Barriers are being broken down in the feminine hygiene and sexual wellness category—a fact Beatrice believes will fuel growth and expand her audience. Her brand appeals especially to Millennials and black and Hispanic consumers who over index (they buy 200% more products, says Beatrice) in the feminine hygiene category. But Beatrice says greater media exposure and more products on retailers' shelves have enlightened women who now know "vagina from their vulva." Moves to self-care and natural products is also boosting interest in The Honey Pot which is now showing up in SPINS top 10 feminine care products ratings.
Being an indie brand, Beatrice can't invest mega millions matching her huge CPG competitors. Instead, she relies on word of mouth and her packaging to standout on shelves. She also has a robust pipeline of launches including expansion into items for menopausal women and greater use of CBD. "There is a lot of innovation in this brain," she laughed.
The rash of acquisitions in the space isn't lost on Beatrice. "We'll definitely sell this company someday, but we what to get what it is worth. We have to prove our valuation." But first, she wants to give customers what they deserve. "I want to put products out there of what women really want—what is missing—and versions that are better for you, clean, effective and safe."