With summer in full swing, sunscreen is the ultimate beauty must-have for skin care and health, and consumers have plenty of options to choose from including a variety of formulas and delivery systems.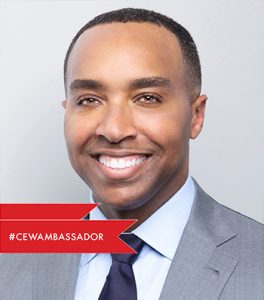 "Skin care products and sunscreens continue to innovate and grow," said Corey L. Hartman, MD, FAAD, a Board Certified Dermatologist at Skin Wellness Dermatology. "I've seen the most excitement in new spray sunscreen solutions that form a mist and are best use to refresh and reapply sunscreen throughout the day over makeup. Also, sunscreen sticks continue to offer a travel-friendly, efficient way to apply on-the-go without involving the fingers at all."
The biggest challenge in the category remains formulations that offer protection without the tell-tale sign of visible residue. Research from consumer data analysis firm, Spate, shows a 609.7 percent growth in consumer searches for formulas that don't leave a white cast.
"Every company promises the same things (invisible finish, lightweight, broad spectrum protection that's safe all around), but we know from a simple test swipe or Google search that those claims aren't always true," said Dr. Hartman. "The last trend that the industry continues to improve on is tinted sunscreens that truly serve all skin types in a flattering manner. The coolest part is the way that the new products start out white when expressed from the package but then blend to the skin tone of the person applying it."

Similar to other categories, there remains a demand for products that are free from perceived harmful ingredients. The NPD Group said that the number of sun protection brands focusing on clean ingredients have doubled in size since 2018.
"Everyone is looking for different attributes in a sunscreen, but essentially the same thing, a product that works well for their skin-type, skin concerns and values. With so many questions about the impact of sunscreen on the environment, the reef and our overall health, it is not as simple as it used to be to find the perfect product," said Dr. Hartman.
Another major challenge facing consumers is the misinformation available social media, where many turn to for reviews, education and advice.
"There is information about mineral vs chemical, organic vs inorganic, tinted vs untinted on all of the socials, but the information is inconsistent and confusing because there is no real way to vet the authority of the person making the claims on media such as TikTok," said Dr. Hartman. "It doesn't help that influencers have vastly larger followings, and therefore larger reach and impact, than the average board certified dermatologist."
As a CEW Beauty Creators Ambassador, Dr. Hartman will participate in CEW's July 13 Beauty Creators Finalists Reveal, where for the first time an entire (virtual) event will be dedicated to sharing this year's Finalists. Join the beauty industry next month to hear Dr. Hartman speak on panel of experts discussing skin care trends, and to learn the Finalists in the sun care category, and 28 other categories, by clicking here.