Beauty and wellness e-retailer, Thirteen Lune, has announced Gwyneth Paltrow's Goop as its first ally brand, a term the company is using to group brands that are making an ongoing, concerted effort both internally and externally, to be inclusive in their product assortment, mission and company culture. The company has allocated 10 percent or less of their site to feature ally brands, who will also be asked to make a commitment to serve as a thought partner, professional resource and voice for the BIPOC brands on the platform.
"I'm a long-standing fan of Goop, having used its beauty brand for years. I've always appreciated that the brand considers all hair types and skin tones in its formulations. Everything I use works beautifully for my melanin-rich skin and textured hair," said Nyakio Grieco, founder of Nyakio Beauty, who co-founded the platform in December 2020 with business partner, Patrick Herning. "They have been a long-time supporter and ally of mine as a beauty founder. For years, Goop has carried Nyakio products, featured us in its holiday guide, hosted me at its summit and on the beauty podcast."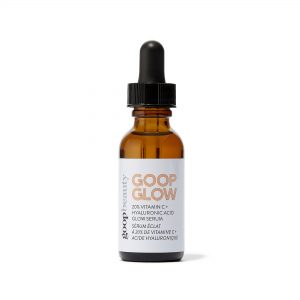 On April 6 eight Goop items became available on ThirteenLune.com, including: Black Pepper + Rose Hip Energy Body Oil; Microderm Instant Glow Exfoliator; All in One Nourishing Eye Cream; All in One Nourishing Face Cream; 5% Glycolic Acid Overnight Glow Peel, Ginger + Ashwagandha Energy Body Wash; 20% Vitamin C + Hyaluronic Acid Glow Serum and Himalayan Salt Scrub Shampoo.
"Goop aligns with our mission of creating a platform to give BIPOC founders a voice while celebrating the beauty of inclusion. It's not flat e-commerce; it encompasses thoughtful conversation and exploration with founders, experts and our audience," said Nyakio. "There's synergy in being immersive and in sharing the passions of our audience while offering a curated assortment that's unique and dynamic. There's no 'one size fits all' in beauty but facilitating conversation and community are key to true allyship and change."
In January, Thirteen Lune announced a friends and family raise of $1 million. Investors included Sean Combs, Gwyneth Paltrow, Gregg Renfrew, Naomi Watts, Ambassador Nicole Avant, Tracey Cunningham and Patrick Finnegan. The e-commerce site, which currently sells more than 25 brands, is estimated to generate between $1 million and 5 million in sales.