Proving that beauty supplements are finally have their moment, supplements leader Nature's Bounty has launched seven premium beauty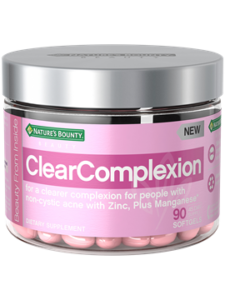 supplements created to address specific beauty problems, to be sold at Ulta Beauty, Target and Amazon.
Ranging from getting a good night's rest to healthy gums and teeth, to supporting a clear, glowing complexion, each beauty gel can easily be added to any wellness routine. Each sells for $19.99. The new supplements range includes:
ClearComplexion – Uses zinc to address non-cystic acne, while manganese contains antioxidants.
EvenBeauty – A powerful combination of vitamin A retinyl palmitate and Lutemax 2020 (derived from marigolds) looks to maintain smooth, even-toned skin.
 GlowOn – Ceramosides, an extract from wheat seed, works to brighten and illuminate a dull complexion, while resveratrol helps fight damaging free radicals.
GoodnightLovely – This beauty gel contains melatonin to help sleep, as well as hyaluronic acid to refresh and revitalize complexions.
 HappySmile –  CoQ-10 and vitamin B12 aims to promote oral health from the inside out, while vitamin D supports healthy teeth and gums.
 MoistureTreat – Formulated with hyaluronic acid and vitamin E, this beauty gel is ideal for those who suffer from occasional dry skin.
 SkinElasticity – Vitamin A and proprietary ingredient FloraGLO, a lutein formula that serves as the skin's nourishing defense to help promote elasticity, support healthy aging and skin elasticity.