To showcase its key grooming, personal care and beauty initiatives, Unilever created an immersive two-day event at the trendy Williamsburg Hotel in North Brooklyn. Highlights of the event included a women's leadership panel, a hands-on self-esteem workshop with teen girls, and a sneak peek at what's readying for mass market shelves. Here, a summary of the key trends for the year.
Sustainability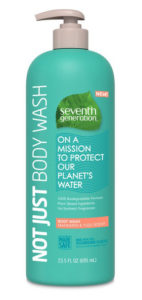 When it comes to purchase behavior, a recent Nielsen survey found that the majority of global consumers said they would change their consumption habits to reduce their impact on the environment. Unilever shared some of their latest innovations that cater to consumer's interest in sustainability, while moving towards the company's 2030 goal of halving its environmental footprint. Seventh Generation debuted its foray into personal care space with a 100 percent biodegradable, water-friendly bath and body line designed to break down in the environment, reduce end-of-life impact and help protect waterways. Dove, Dove Men+Care, and Baby Dove is moving to 100 percent recycled plastic, estimating that Dove's annual use of virgin plastic will be reduced by 20,500 tons globally. And, Love Beauty & Planet is gearing up to roll out concentrated 200-ml shampoo and conditioner sets ($9) in April that use 30 percent less plastic and 50 percent less water compared to its regular sized bottle.
Scalp Care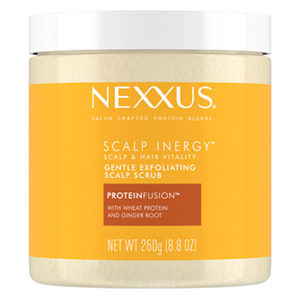 Unilever is predicting scalp care to be a major trend in 2020, citing that "skinification" of hair—the belief in treating scalp like skin—is trending. Its RE-fresh brand is launching four treatments ($8 each) including a scalp scrub, balm, moisturizer and relief spray, inspired by ingredients and fragrances found in nature. Love Beauty & Planet is also getting in on the trend with a shampoo scrub featuring coconut husk and charcoal, and a scalp serum infused with hemp seed oil, $9 each. And, Nexxus is releasing a new line, Scalp Inergy ($15-$18), the brand's first-ever scalp-focused range, featuring new formats for the brand such as an exfoliating scrub, foam shampoo, ultra-light conditioner, and a leave-in scalp treatment.
Natural Deodorants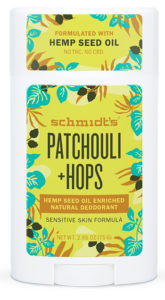 The demand for natural products continues to rise and deodorants are a big part of this. Unilever is responding with new underarm products that emphasize natural ingredients.
Seventh Generation is debuting a plant-based deodorant collection ($5-$7), which is certified Made Safe, meaning everything from ingredients to supply chain have been reviewed by Made Safe scientists to ensure it doesn't harm people or the planet. Schmidt's is tapping into the CBD trend by extending its natural deodorant line with a new collection of hemp seed oil sticks ($8), expected to become available in the fall. The brand also recently released Here + Now, a sensitive skin formula co-created with Justin Bieber, retailing for $8-$11. Suave is breaking into naturals with an aluminum-free deodorant infused with natural extracts, available now at mass retailers for $2. Axe is leaning into a male segment the brand calls "natural trend adopters" with its new Light Scents collection ($4), featuring formulas infused with essential oils and inspired by nature.
Textured Hair Care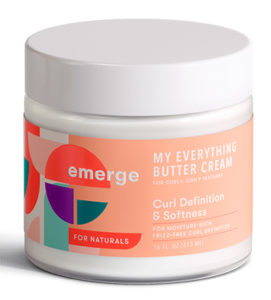 For 2020 Unilever is prioritizing multicultural consumers with offerings that meet their unique hair needs. January saw the launch of Emerge, a brand developed in collaboration with Sundial Brands, which the company acquired in 2017. Designed with Gen Z multicultural women in mind, the six-piece collection is infused with pequi oil and almond milk and features creative names that "speak" to the generation such as "It's Knot Happening Sulfate Free Shampoo" and "Style Goals Gel." Emerge is sold at Target stores nationwide and online at Target.com with products retailing for $7. Also focusing on textured hair is Dove which is releasing a new hair care collection, Amplified Textures, designed to nourish coils, curls and waves. The lineup includes a sulfate free hydrating shampoo, a coconut milk infused conditioner, recovery mask leave-in conditioner and two stylers. All products will retail for $7 and will be exclusively available at Target in February, followed by all food, drug and mass retailers in April. Last year, Suave unveiled a range of products for textured hair, which is now twice the size than originally projected, said Esi Eggleston Bracey, EVP & COO NA Beauty and Personal Care, Unilever. To that end, the brand is expanding its natural hair selection offerings with a refresher spray and anti-breakage mask, $3 each. Finally, The Good Stuff, which debuted last year, will be adding two new products to its lineup, specifically catering to curly hair: Curl Hydration Butter and Curl Definition Jelly ($8 each).