Technology-driven beauty tools have emerged over the past few years as one of the fastest-growing segments in the beauty category.
Interest in at-home self-care during the pandemic further ignited sales of pampering products that helped consumers create a spa at home. The trend continues to gain momentum—even as consumers return to dermatologists and med spas. And retailers are building out sections for tools in-store to capture a share of the booming market.
"With more time at home, people had the opportunity to discover products that could offer the luxuries of a spa, at home, at accessible prices," says Toni Battaglia, Brand and Product Development Director for Vanity Planet.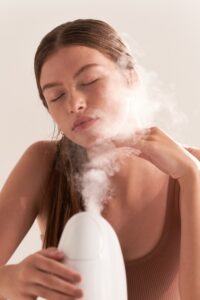 Vanity Planet's Aira facial steamer is credited with being a trailblazer in beauty tech tools. The steamer gained attention from exposure by celebrities such as Kate Hudson and Jessica Alba and helped kick off demand for other beauty tools, as well. The company extended its steamer roster to include Senia, adding the experience of aromatherapy and hot or cold settings.
"The beauty tool category is poised to expand at a compound annual growth rate of 40 percent to almost $18 billion in the U.S.," Toni says.
To keep the momentum building, Vanity Planet has a pipeline of new innovation. The new products harness the power of LED, a technology used to treat skin conditions first launched in dermatologist's offices, but now available for DIY usage. Their latest launches include: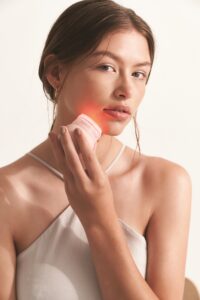 Leda Red and Leda Blue: "Consumers are all about multi-tasking," says Toni. "These brushes are offer two-in-one functions." Users can cleanse their face while also combating acne causing bacteria with Leda Blue or minimizing fine lines and wrinkles while building collagen with Leda Red. "This is the first of its kind face brush to combine LED light with cleansing," she adds. Leda can also be used without the cleansing feature. Both retail for $85.00.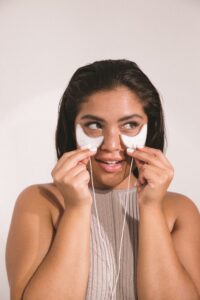 Lua Anti-Aging LED Eye Patches: Another first-to-market innovation is Lua, reusable LED eye patches. The under-eye patches treat fine lines and rejuvenate eyes by increasing collagen and elastin with the revitalizing power of FDA cleared red LED light in just a six-minute treatment. Lua eye patches retail for $95.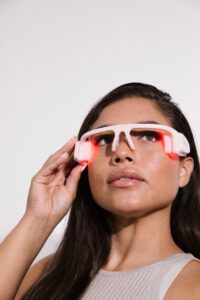 Alya Anti-Aging Red LED Eyeglasses: Revive eyes while treating crow's feet while wearing these glasses which treat fatigue around the eye, reduce signs of aging and help stimulate collagen production to smooth fine lines. The retail for Alya is $95.
All of Vanity Planet's LED products are FDA cleared. That's important, says Toni, to ensure the proper light spectrums and type of medical grade LEDS are used to produce real results rather than just colored lights and generic LEDS.
Vanity Planet also offers a full portfolio of tools from skin spatulas to facial cleansing brushes and skincare fridges to LED travel mirrors.
Although digitally native, Vanity Planet is partnering with physical retailers such as Nordstrom looking to build up wellness and self-care sections. The brand helps fill white space in lineups for accessible, yet luxurious and effective devices for a spa experience at home," Toni says.
To learn more about the opportunity to build beauty tools sales with Vanity Planet contact: Toni Battaglia, [email protected].