Luna Nectar, the Vancouver-based vegan and clean-beauty brand, this week unveiled its new sustainable packaging and revamped formulations, in a bid to further align with its eco-conscious sensibility.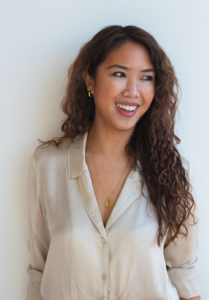 "All our packing materials are now FSC-certified and plastic-neutral," said CEO and founder, Mia Fiona Kut. "Everything is recyclable."
Mia founded Luna Nectar five years ago, launching with the Moon Boost Lash & Brow Enhancing Serum. She had spent 18 months experimenting with non-chemical lash serums after her sister had a reaction to the chemicals present in similar products on the market. She then created the Atmosphere Hair Density & Scalp Serum, before launching eight more products. The brand—still owned and bootstrapped by Mia—is now available at some 200 stockists worldwide, including Whole Foods in Canada. Mia said that 70 percent of the brand's revenue is generated by brick-and-mortar sales.
The impetus for the relaunch, she said, was driven by a focus on sustainability initiatives.
"We saw there was a big shift towards clean beauty, but there was also a lot of greenwashing and not really clear standards or transparency behind products," said Mia. "We wanted to tap more into that."
She also reformulated some of the products by reducing water content and products to use more topical adaptogens and less water.
"We wanted to make that story clear, and the packaging more cohesive and aesthetically more elevated," said Mia, who majored in chemistry and marketing and worked as an actor/director/writer before launching Luna Nectar.
The Atmosphere Hair Density & Scalp Serum has a smaller concentration of water and is now boosted with ingredients such as skullcap, the Chinese herb He Shou Wu, and red clover flower extract.
"The reduction of water makes the active ingredients much more potent," she said.
Mia explained that the lash serum—which contains ingredients such as gotu kola and argan oil—remains a hero product, followed by Atmosphere and then the brand's Nocturne Topical Magnesium Oil, which also contains aloe vera and lavender and is designed to help with stress relief and muscle recovery. Other standout products include Mars Sand, a volumizing dry shampoo in a sandy rose color that disappears into any color hair without any white powdery residue.
"Ingredients such as horsetail improve the health of the hair," she said.
Products in the line range in price from $32 to $75.
"I looked at what was missing in the beauty world and tried to create it for my own routine," she said. "I want to create products that are high quality and simple, without all the fillers, and in beautiful packaging, that will make me feel like I'm ready to take on the day."