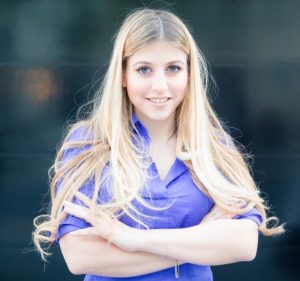 Seven months ago, 29-year-old Shai Eisenman launched her direct-to-consumer teen skin care line, Bubble, with the mission of creating a new standard for products targeting young skin. Backed by venture capitalists including Bullish, Willow Growth Partners and Fab Ventures, the lineup includes an assortment of face care essentials , $13-$19, filled with natural ingredients, enclosed in gender-neutral, playful packaging. The brand had projected to achieve seven figures by the end of this year, but that forecast looks to be exceeded now that Bubble is entering Walmart doors nationwide, beginning today, July 15. The decision to enter brick-and-mortar, explained Shari, was based on one thing: accessibility.
"We know that 82 percent of our consumers prefer to purchase in-store and 71 percent typically pay in cash. Also, asking teens to pay $7.95 for shipping is a barrier," she said. "We were lucky enough to be approached by almost every major retailer, but we decided to partner with Walmart to make sure that consumers are easily able to obtain and experience the products. Almost 90 percent of the U.S. population has access to a Walmart within 30 minutes from their home. We are extremely excited, especially for teens who live in rural areas."
The launch will mark the first time a DTC skin care brand has partnered with Walmart as the retailer seeks to entice a younger demographic. Last month, Walmart debuted an exclusive makeup line with Sharon Chuter, Uoma by Sharon, inspired by Gen Z and the values they look for in brands, including sustainability and thoughtful ingredients. Bubble checks off those boxes as well with a partnership with Teracycle and plant-based formulations.
"We are accelerating the pace with which we bring new and exciting brands that delight our customers. We are especially thrilled to bring Bubble to our Gen Z shoppers," said Musab Balbale, Merchandising VP, Walmart U.S. Beauty. "Our team of Beauty merchants is constantly trendspotting to identify breakthrough brands. We first saw Bubble in a Teen Vogue article ahead of its launch and immediately knew it stood out in the market. We were impressed with the look and feel of the product line and its clean, specially-formulated ingredients. And clearly, beauty fanatics agreed – Bubble has already built a huge fandom and social following. By bringing Bubble to Walmart, we are making it easier for our teen consumers to find skin care specifically designed for them."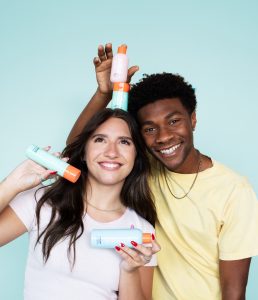 The fandom Musab is referring to includes the brand receiving the ultimate stamp of approval – a glowing review by Gen-Z whisperer, Hyrym Yarbro, as well as a slew of famous ambassadors ranging from teen heartthrobs from Netflix's "Outer Banks" to gymnast Laurie Hernandez. To promote its entry into Walmart, the brand will be tapping its recognizable roster for a major live event which will strategically be held on TikTok, where Gen-Z turns to for skin care advice. Data released this week from Kyra Media's "Gen Z State of Beauty Report" reveled that the demographic is more likely to add a skin care product to their collection based on recommendations seen on TikTok, making it a key platform for the brand.
Outside of skin care, Bubble utilizes its brand awareness and influential supporters to advocate for mental health for young people. One percent of sales are sent to multiple organizations that provide emotional support to teens and young adults and a list of self-care, wellness and emergency resources are available on the brand's site. For the month of July, five percent of sales at Walmart (up to $10k) will be donated to the National Alliance on Mental Health.