The Wella Company has announced it has reached a definitive agreement to acquire Briogeo, one of the fastest-growing hair care brands in the world and one of the largest independent Black-owned brands in the United States.
Briogeo was founded in 2013 by Nancy Twine.
"Acquiring Briogeo marks Wella Company's first portfolio expansion as an independent entity. Briogeo's high-growth, eco-ethical, natural hair care products complement our existing hair portfolio and sustainable offerings and will fuel our growth momentum in the hair category, which is now the fastest growing segment in beauty," said Annie Young-Scrivner, Chief Executive Officer of Wella Company, in a statement.
Wella is a leading professional and retail company comprising hair, nail, and beauty tech selling under the Wella Professionals, O·P·I, ghd, Nioxin, Sebastian Professional, and Clairol brands. In December 2020 Wella became independently owned after affiliates of global investment firm KKR acquired a majority-equity stake in the company.
"I'm proud of the growth our company has achieved so far in just 17 months – and in Briogeo we have found a truly special and complementary partner. Briogeo has been at the forefront of the clean and natural hair revolution since the company started in 2013, and its rise has been nothing short of remarkable. Together we'll extend our sustainable product offerings even more, expand our premium retail footprint and drive both commercial and social impact to new levels," said Annie.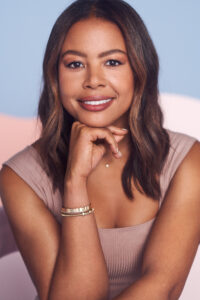 Under the leadership of Founder and Chief Executive Officer, Nancy Twine, Briogeo pioneered clean hair care for every hair type and texture. Nancy has received many awards and honors, including the 2019 Cosmetic Executive Women (CEW) Female Founder Award.
Briogeo brings to Wella a clean and natural brand, as well as one that is rooted in DE&I and Environmental, Social and Governance (ESG). The addition of the Briogeo portfolio looks to complement Wella's ambitions to deliver more diverse products for all hair types, while expanding clean and green products across its portfolio offerings.
Briogeo consists of more than 36 SKU's and is sold at premium doors including Sephora, Ulta Beauty, Nordstrom, and SpaceNK, as well as online at briogeohair.com.  Inspired by a mission to redefine the prestige hair care space with naturally powered yet effective formulas, Nancy incorporated ingredients such as rosehip oil, algae extract, and B-vitamins into formulas when most of the hair care category was focusing on creating styling products.
VMG was brought in as an investor in 2019 helping facilitate the brand's expansion with a team of nearly Nancy 75 employees. Her best-selling item remains The Don't Despair, Repair Deep Conditioning Hair Mask, a five-time Allure Readers' Choice Award winner, which serves as an entry point to the brand. Without the use of silicones, harsh sulfates and other harmful ingredients, the mask has been clinically proven to help strengthen and repair hair.
"The strength of Wella Company's Research & Development, digital marketing and global operations, and their ability to reach 91 million hair and nail professionals and followers they serve and support will take our Briogeo brand to the next level," Nancy said in a statement. "This is a significant strategic partnership for both sides, and one that is compatible in ambition, philosophy and culture. In Wella Company we have a committed partner to help our business and our employees reach the next level of growth.  We're excited to accelerate our expansion and innovation, globally delighting more people in more geographies and through broader delivery channels."
Launched in 2013 by entrepreneur Nancy Twine, Briogeo has become one of the fastest-growing hair care brands in the world and one of the largest, independent Black-owned brands in the US. Briogeo continues to experience momentous year-over-year sales growth with a brand mission to inspire, educate, celebrate diversity, and empower every person's healthy hair journey.