When Bazaarvoice acquired Influenster in 2019 it brought together Influenster's engaged community of more than seven million everyday consumers with Bazaarvoice's industry-leading software and network. With a goldmine of first party data from millions of beauty shoppers, CEW and Bazaarvoice are partnering up to forecast upcoming beauty trends. Stay tuned over the next months to uncover valuable insights and to better understand the psyche of today's beauty consumer.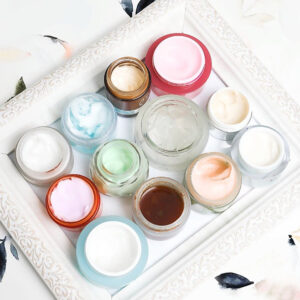 Skin care, especially luxury skin care, has been one of the few bright spots in beauty over the past year.
That became even more evident as consumers opted for less makeup, but increased use of skin care products—fueled by the pandemic. As part of an emphasis on self-care and wellness, skin care moved to the front burner—especially to look refreshed for closeups on Zoom calls.
With this in mind, there is a need to understand what the skin care landscape will look like going forward. How can brands and retailers ensure they are offering what shoppers want in the category? Are consumers willing to spend more for luxury brands? And, how did COVID-19 change shopping habits?
To get a better understanding of today's luxury consumer, Bazaarvoice surveyed over one thousand members within Influenster's community. Known as a product discovery platform with an impressive collection of 45 million-plus product reviews penned by over seven million members, Influenster has unparalleled access to a wealth of first-party data that can help the industry map out a blueprint for future growth.
What Drives Luxury Skin Care Consumers' Decisions?
For this survey, Influenster focused on community members who are willing to spend above $75 on a single makeup or skin care product purchase.
Ingredients are the most crucial factor justifying a higher price point for premium products, according to Influenster's research.
75 percent said they request more information from brands about product ingredients and benefits

Almost 60 percent agree/strongly agree that products from luxury brands have better ingredients and are more effective than drugstore brands.

61 percent of those surveyed stock mostly luxury skin care in their beauty bags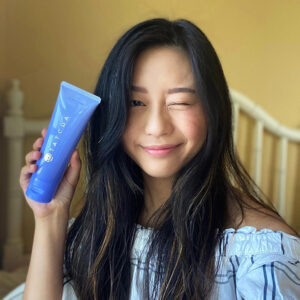 Other factors influencing a higher price point are packaging, getting a high-end experience, name recognition, and the feeling of owning a high-end product. Sustainability, vegan formulas and how a company treats its employees will also help define luxury, according to survey results, in the year to come.
In addition, results suggest that luxury is about more than price. "A luxury experience is just that, an experience, not just a fleeting moment, but just pure unforgettable bliss," said one respondent.
Sephora, Ulta Beauty and a brand's store or website were, in that order, the top places to buy luxury skin care.
Ratings, review sites and Instagram influencers are the go-to sources for recommendations, but don't count out the power of word-of-mouth (even if it's digital). Sixty-eight percent of those queried said they are more likely to buy a luxury item if they see friends using it or posting about it.
Sampling is paramount, with almost 60 percent of those polled indicating they have purchased full-sized items several times after trying sample sizes. Trial also increased their likelihood of upgrading to a more premium price tag. When asked if they would go back to using drugstore products after test driving luxury, only 8 percent said they would, 59 percent said it "depends," but a significant 33 percent vowed to purchase the premium product again.
What product would prompt a higher spend? Two-out-of-three respondents said they would buy a skin treatment, such as a serum, mask, oil, mist or anti-acne product—regardless of price—if it was effective. Just behind skin treatment is anti-aging. It appears people are willing to try new items in skin care—20 percent shop for new skin care items a few times a year—but 54 percent do so monthly, and 22 percent weekly.
The Impact of COVID-19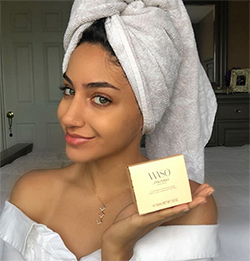 The pandemic had a positive impact on skin care intent-to-purchase. Thirty-seven percent of respondents said that spend on luxury beauty and skin care increased while quarantining.  In general—not just in the luxury sector—27 percent of those surveyed are buying more skin care right now, making it the third-highest prioritized category, only behind groceries and cleaning products.
FROM THE SHOPPER'S MOUTH
The following are some open-end responses from the Influenster Luxury Beauty Survey:
How would you define a 'Luxury' brand or experience?
"A luxury brand experience should be truly unique. I expect something different and special – whether it's a color scheme I've never seen before in a palette or a new and innovative type of product. I also expect the product itself to be very high quality and long-lasting in terms of how well it holds up throughout the day. I also expect quality-made / sturdy components and applicators."

"Gorgeous packaging, exceptional customer service, a fantastic product that cannot be duplicated at a lower cost."
Which of the following factors do you think justifies a higher price point for luxury brands?
"In makeup and skin care products, I can justify paying a higher price if the products are of better quality… nicer colors, texture, finishes, and ingredients than cheaper alternatives do."

"Effectiveness! I hate when brands are considered luxury just because of their name. If I'm going to pay more for a product, I want it to be

better

than other alternatives. It's that simple. Otherwise, I won't buy it again."
After trying out a skin care and/or luxury beauty product (bought yourself or received as a gift), will you go back to using drugstore products again?
"I love a good luxury product, but not all quality comes with a hefty price tag. As with my wardrobe, I mix some high end with some quality low end. I will continue to buy and seek out new options in all price points. I do think it's smart for more luxury brands to offer sample/trial sizes for sale. It's a way to win over women who have a somewhat fluid budget but hesitate to jump into pricey additions to their routine blindly."
*This survey was conducted to gather insights about Influenster's luxury beauty shoppers, i.e. users willing to spend on high-priced skin care and beauty products and understand what makes them do so and how they define luxury. Questions include spend level, product preferences, preferred shopping avenues and brand expectations. Respondents are from all countries, with 90 percent responses from N.A. (Source: Influenster Luxury Beauty Survey Sept 2020, n= W13+ 1,370+, Global)
Contact us to learn how you can activate Influenster's luxury beauty community for your brand
.
Want to see what these partnership opportunities look like first-hand? Claim a complimentary VoxBox here to discover how our sampling programs deliver a branded experience to your target consumer's doorstep.