As a new year is before us, and with unpredictability abound, CEW Beauty News asked leading industry executives to share their 2022 predictions on what is to be expected on several beauty industry topics. Here, the first installment of opinions and forecasts touching on M&A, the future of green chemistry, and clean beauty innovations that will shape the next 12 months featuring insights from True Beauty Ventures' Rich Gersten; Jefferies' Stephanie Wissink; Credo Beauty's Mia Davis; Innersense Organic Beauty's Greg Starkman; NUELE Hair's Dr. Christine Martey-Ochola, and Deanna Utroske.
M&A Forecast
Rich Gersten, Co-Founder and Managing Partner, True Beauty Ventures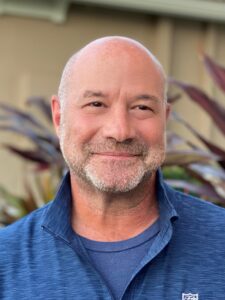 "I'm sure we'll see many more deals throughout 2022. The past year has seen an increase in M&A activity at attractive valuations most recently driven by PE firms, strategic buyer activity, and the emergence of SPACs as buyers for brands. Brands that have grown their customer base through real product efficacy, omni-channel distribution, a focus on building community, and being at the forefront of sustainability have garnered a lot of interest. Strategic buyers, including L'Oréal with Youth to the People, L'Occitane with Sol de Janeiro, and P&G with Ouai are great examples of indie brand acquisition targets fitting these criteria for strategic buyers.
I'm excited to see who will be next, as I have heard of some others currently in market. Recent activity has really centered on skin care and hair care. It will be interesting to see if the makeup category, particularly the clean brands such as Ilia and Kosas which have PE backers and have scaled, will become more active as the makeup market continues to rebound.
As we continue to evolve in this post COVID-19 environment, I think investors will continue to focus on key metrics such as retention and acquisition costs for DTC brands. Brands must work harder to acquire customers in a cost-effective way than ever before thanks to increased competition online. Also, brands must do more than have good product to keep their customers coming back. It will be important to see who can create these strong communities with high loyalty and demand for its products. Tula would be a good example of a brand that appears to have done well here.
There continues to be a large number of brands still owned by PE firms. Given their business model is to sell, I expect we will continue to see a strong pipeline of deals in 2022."
Stephanie Wissink, Managing Director, Jefferies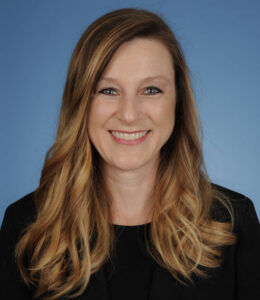 "We're going to see some of the same success elements that we've seen in prior deals, like authentic, origin-rich stories including founders and/or innovative and unique technologies; something that elevates the brand story above a lot of noise in the marketplace. I also think there's this interesting conversation happening around environmental responsibility at one end of the spectrum and greenwashing at the other. The consumer is increasingly calling brands to task. If you look at some of the more recent deals, these are brands that generally take a social stand.
When we work with companies that are considering the prospect of a sale, we encourage management teams and founders to make sure their social stand is known so there's no surprise. We're in a new era of brand stewardship. Consumers increasingly say, the churches are breaking down, school safety is breaking down, the police departments are breaking down, the government and the political structure are breaking down, I can't rely on any of the traditional institutions anymore.
Brands are stepping into an interesting new role in society. What are they doing to take social stands, to educate, to invite, to include? It goes beyond profits. –Stephanie Wissink
Beauty and wellness are further converging. There are two areas that sit in the middle of that Venn diagram that are worth referencing. The first is beauty from within; anything in that sub-class of products that you're intaking or digesting, like supplements for example, that connects to gut health and how that interacts holistically with your skin, hair, and nails.
Second, there's a compelling and growing body of science that connects gut health, skin health and brain health. Your skin is in its best place when your gut is healthy and your brain (i.e. mental health) is balanced. Hormones play into it as well. Menopause is one of those life phases when your skin starts to change. Life-stage change is going to be an important activator going forward.
In the core beauty category, I think we're going to continue to see this wobbling effect in makeup. The industry at large is still unresolved in whether makeup is still down from pre-pandemic because of mask-wearing and work-from-home or is it down because the pre-pandemic levels were too high. It depends on who you listen to. The bullish end says, it's just a matter of time before makeup fully rebounds; the bearish end says, listen that cycle was up too high to start. Skincare still has some momentum; it's slowing but it still has intrigue. Hair and nail are really having a moment, but fragrance has been the surprise of 2021 for everyone. Either it was a major catch-up effect, and it became the default gift-giving category, or it's shifted from a social category to a self-category."
Green Chemistry and Clean Beauty Innovation
Mia Davis, VP of Sustainability & Impact, Credo Beauty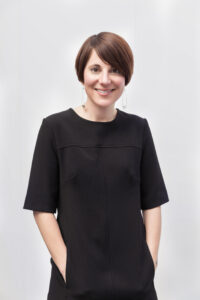 "I love green chemistry. 'Green' here isn't a marketing term, it is a framework that takes into account the toxicity and sustainability of materials and processes. In 2022, I think we will see increasing awareness of the need for green chemistry across sectors—think of PFAS use and contamination in a wide variety of ​industries and in the environment (in drinking water, breastmilk). Instead, we need to create materials that are safer in the first place, ideally designed to be benign, or at least drastically better than toxic, unsustainable chemistries.
I'm excited to see the work of innovators such as the Safer Made portfolio companies.
In particular, P2 and Synergio are two green chemistry companies making skin care, hair care and beauty ingredients that are safer alternatives to silicones, fragrances and preservatives. –Mia Davis
I hope to see P2 and Synergio ingredients adopted by clean beauty formulators and major CPG alike in 2022."
Greg Starkman, CEO & Founder, Innersense Organic Beauty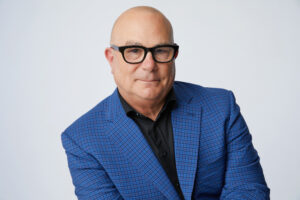 "Green chemistry in 2022 will present new ingredients that will be both sustainable and efficacious, meeting the safety, purity and performance expectations of consumers and professionals alike. Consumers are more informed than ever and raising the bar on what they expect to see from brands in terms safety, transparency, and efficacy.
We expect to see innovation in formulation in the form of new cleaner surfactants and fixatives that will provide optimum performance while ensuring consumer safety. Packaging is a complicated issue. Companies need to take responsibility in our approach to addressing sustainability and reducing overall beauty waste. We expect to see a continued trend of increased demand in post-consumer materials as well as the adoption of refillable solutions."
Dr. Christine Martey-Ochola, Co-Founder & Chemist, NUELE Hair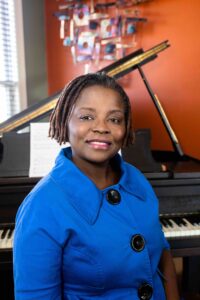 "Green chemistry takes into consideration the ingredients and downstream products that are formed during chemical reactions, all with an effort of reducing environmental toxicity. Going into the New Year, more companies will be even more concerned about toxic byproducts derived from starting materials. There are more packaging materials being made with plant-based materials, and manufacturers will continue to seek innovative ways of using safe and benign ingredients for product development. The use of synthetic ingredients to drive innovation in green chemistry will continue, however, there will be more emphasis placed on environmental sustainability and toxic byproducts in waste management.
In the green chemistry category, we can expect to see new formulations for skin and hair, food products such as plantain and yams (which has been used extensively in Africa for centuries), and packaging that uses plant-based products such as sugarcane, algae, and banana waste in the production of novel plastics. Green chemistry in the beauty industry will encompass the use of safer ingredients and sustainably sourced packaging materials."
Deanna Utroske, Beauty Industry Thought Leader, and former editor of CosmeticsDesign.com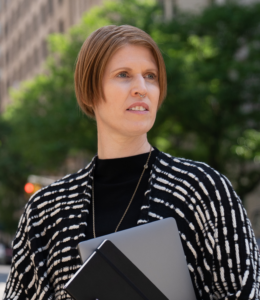 "In 2022, green chemistry will provoke more real innovation in cosmetics and personal care than any other design framework, industry movement, or trends assessment.
Thanks to green chemistry, beauty brands will have access to new ingredients and new ingredient supply chains in the New Year. Upcycled inputs will show up in evermore advanced ingredients like Mibelle Biochemistry's hair active MelanoGray (made from chio mandarin peel paste) and the newly launched line of CitroButter ingredients from P2 Science (made with inputs described as forestry by-products).
The acceleration of biotech capabilities means that in 2022 beauty makers will look to ultramodern ingredient creators for products that do less harm (to people and the planet) in production, use, disposal, and beyond; companies like Arcaea, a venture devoted to using biological technologies to produce non-extractive naturals and to develop truly novel cosmetic, personal care, and fragrance ingredients; and like Amyris, a biodesign company poised to develop beauty ingredients even more efficiently thanks to a recent genome-engineering partnership with Inscripta.
Green chemistry will, in 2022, enable more beauty brands to leverage captured carbon, both in the ingredients used in product formulation as well as in packaging materials. Beauty packaging materials development, in particular, will benefit from advances in green chemistry too.
To help eliminate plastic waste, sensible beauty product packaging suppliers will utilize existing plastic in practical ways, as we see with the recently launched POLLAST!C mailers and poly bags developed by the Better Packaging Co.
While I expect the metal packaging movement to be significant in beauty for years to come, 2022 will bring to market new biomaterial packaging options and new bio-based packaging materials (created from portions of mushrooms, cactus, corn, etc.)."