The $532 billion global beauty industry continues its rapid growth, supported by tremendous levels of innovation, a burgeoning landscape of digital native brands, and many investors putting significant capital and intelligence into assets across all categories and channels. The volume and frequency of M&A activity – and valuations achieved – in the past few years has been unprecedented, and the industry is poised for strong continued growth in 2020.
According to The Sage Group, an independent investment bank that specializes in providing M&A advice to premium branded consumer companies, many factors support this activity. Several of note are the now-standard clean revolution, the impact of rule-breaking Indie brands, and an upsurge of M&A interest in product development and contract manufacturing companies. These trends, to name a few, are expected to remain in force. Below, The Sage Group provides commentary on the trends impacting beauty M&A, and what this means for the future.
BEHIND THE SCENES OF BEAUTY
There is a vast and growing market of product development and contract manufacturing companies that are performing well. "There is no shortage of funds interested in buying a platform contract manufacturing company and pursuing growth through organic initiatives and M&A. This investment strategy offers a risk-adjusted approach to participating in the broader macro performance of the personal care industry," explains Andrew Charbin, Managing Director at The Sage Group.
Funds that are typically brand- and consumer-focused, plus those that hail from the 'industrial widget' world, are competing in pursuit of such assets. A recent example is the sale of Cosmetic Solutions, who The Sage Group advised, in its sale to Lee Equity Partners. Cosmetic Solutions develops and manufactures skincare, haircare, and body care products for hundreds of emerging and established companies.
CLEAN
The concept of 'clean' has become a standard criterion, as consumers prioritize ingredient stories, demand safe products, and value sustainability and transparency at all stages of the product development value chain. "Stemming from the ground-up, consumers will keep brands accountable, encouraging them to continue innovating with the best, most sustainable, cleanest, and most effective ingredients and technologies," says Andrew.
"Of the 200-plus clean personal care brands founded in the U.S. over the past ten years, authenticity and results-driven innovation are two prevailing characteristics of success, and then building on this comes the powerful overlap with broader health, wellness, and experiential beauty," explains Andrew. A focus on "clean" has blurred the boundaries between traditional beauty and the health and wellness movement, which includes fitness, food, and ingestibles. "A few years ago, consumers would never have imagined they would be able to purchase moisturizers and green juices in the same store – this has become the new norm."
HEALTH & WELLNESS
According to the Global Wellness Institute, the world's wellness economy surpassed $4.5 trillion in 2018, representing 5.3% of global economic output. The wellness industry has become an all-encompassing ecosystem – body, mind, and spirit are all connected. In addition to beauty and anti-aging, the wellness industry includes healthy eating, nutrition, and weight loss, traditional and alternative medicine, preventative and personalized medicine, and, the spa economy. New wellness retail concepts continue to pop up in metropolitan cities, ranging from Botox and acupuncture bars to holistic monthly membership services. With this, naturally, will come a broader net of interested investors and strategic buyers.
EMERGING DIGITAL NATIVE INDIE BRANDS
"Once upon a time, headlines in the industry were dominated by conglomerates who had all the capital and resources to dictate trends and terms-of-trade via traditional media. Today, this is much less relevant," says Andrew. An entire generation of digital natives is a force to be reckoned with, and their genuine and grounded message resonates with consumers. These DTC brands are smart, fast, and risk-tolerant, and investors are lining up for them. This heightened interest drives transactional activity and results in shorter investment hold periods. Plus, there is a palpable race-to-the-top among strategic buyers looking to take quality assets off the market before they can grow even further.
Investors are attracted to the high margins generated by DTC brands and the built-in value and seemingly endless reach of global influencers. As marketing on platforms such as Facebook and Instagram become increasingly expensive to scale from a customer acquisition and retention perspective, influencers with 'cult-followings' have become attractive to investors who believe these digital natives can leverage their global audience to profitably scale.

Q&A with Andrew Charbin, Managing Director at The Sage Group LLC
CEW: Tell us more about Sage, its strategy, and your background in the beauty industry.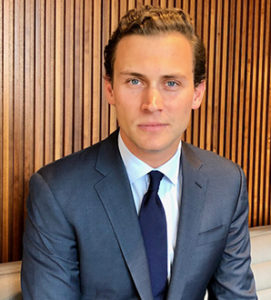 Andrew Charbin: The Sage Group built its business by focusing on founder- and family-owned premium branded consumer companies and has grown its practice to also cover private-equity backed consumer companies. Since inception, Sage has advised on over 100 transactions in the US and internationally – representing billions of dollars in transaction value – and approximately half of our former client base are female-founded companies. Our reputation is our number one asset, and it continues to grow with each successful transaction. When considering whether to take on a client, most important to us is the quality of the business, the growth profile, and the people behind it.
Sage has an expertise in representing brands. We understand how best to position a client's business and how to 'sell the dream' to ensure we maximize value for our clients and help them achieve their strategic and personal objectives. It is a bespoke process, unique to the needs of each individual company. Sage also has extremely strong relationships with all the major strategic buyers and is regularly in touch with key decision-makers.
We bear the burden of the transaction as much as possible so that management can focus on what it does best – running the business. For many founders, the sale of a business – whether it be a minority stake, a majority stake, or 100% – can be a transformational life event. We understand this and are with the client every step of the way.
Prior to Sage, my background includes a combination of consumer investment banking with a focus on beauty, in addition to experience in skincare product development and marketing at L'Oréal. At Sage, it has been rewarding to build on this knowledge base and contribute to the firm's successful expansion in the sector. Meanwhile, Sage has also built a thriving practice advising DTC e-commerce companies across categories including beauty, apparel, footwear, and accessories.
CEW: Who are some of the clients you have worked with in beauty.
A.C.: Sage has advised on many significant transactions in beauty. Select former clients include: ORIBE Hair Care in its sale to KAO, Cosmetic Solutions in its sale to Lee Equity, GLAMGLOW in its sale to Estée Lauder, Jane Iredale in its sale to San Francisco Equity Partners, Vita Liberata in its sale to Crown Laboratories, and BH Cosmetics in its sale to MidOcean Partners, among others. Currently, Sage is advising a half-dozen clients in the beauty space – covering all categories and channels – and every one of these is a female-founded or female-led company.
CEW: Why is sponsoring Female Founders Awards important to Sage?
A.C: Sage's entire client base – former and current – comprises some of the most talented female entrepreneurs of recent times. Whether it be in beauty, fashion, e-commerce, or retail, many of our client companies are female-led, and the common denominator throughout has been a successful repertoire of pioneering creativity and design, disruptive innovation, and thoughtful strategic leadership.
For more information on The Sage Group, contact: [email protected].