From Sephora to Target to Ulta Beauty, here's the latest distribution news for Follain, Alpyn Beauty, COLAB and Seed Beauty's brands.
Follain Skincare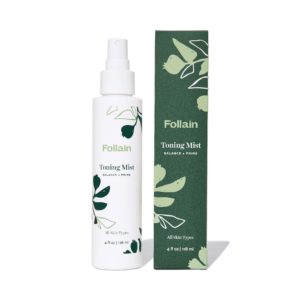 As of March 2, Follain Skincare is launching nationwide into three retailers: Ulta Beauty, Anthropologie and QVC. The clean beauty brand is also introducing four new products. The collection of six skin care essentials, priced from $18 to $36, offers a complete daily skin care regimen, plus treatments that target specific skin concerns. The range includes a Hydrating Cleanser, Toning Mist, Moisturizer, Eye Cream, Dual Detox Mask and Ultra Hydrating Mask.
Follain's full collection will be available in 395 Ulta Beauty stores, 33 Anthropologie stores and six Follain doors across 45 states, as well as on each retailers' respective ecommerce sites. Ulta and Anthrolpologie will stock all six products. Follain's founder, Tara Foley, will appear on QVC this spring, where the Moisturizer and Toning Mist will be offered as a bundle.
"Clean beauty is for everyone and my mission is to share it with as many people as possible," said Tara. "Since more than three quarters of consumers still prefer to shop for beauty in stores, we want to meet our customer where she is shopping, especially in markets where we don't have our own stores." Tara added that having products in 434 stores across 45 states will allow more people to try Follain Skincare firsthand. "I believe that experience will translate into more people falling in love with clean beauty than ever before," said Tara.
Alpyn Beauty Enters Sephora
Alpyn Beauty, the first and only skin care brand to sustainably source "wildcraft" ingredients from the mountains of Jackson Hole, Wyoming, recently joined the clean-beauty lineup at Sephora.com. "As a small brand with only one year in the marketplace, it is a huge honor to be selected as a part of the Sephora clean beauty assortment. We are so proud to see consumers responding to our products and brand story in a way that has caught the attention of an industry leader like Sephora," said founder Kendra Kolb Butler. In addition to Sephora, the brand is also sold at goop, Credo, Bluemercury, Saks Fifth Avenue, Aillea and QVC. "Due to initial success at rollout, Alpyn will more than double its imprint in Bluemercury brick and mortar locations in March 2020," added Kendra.
Alpyn Beauty also announced a new partnership with 1% For The Planet, donating 1% of all brand revenue to the Grand Teton National Park Foundation. "It's truly an eco-opportunity with every purchase. This isn't just a win for our brand, it's a win for our environment," said Kendra. The park is near and dear to the brand — it's close to where the skin care range wildcrafts its ingredients in Jackson Hole. The funds will benefit the park's #WildTreasures initiative, supporting the park's plant and animal life.
COLAB expands to Target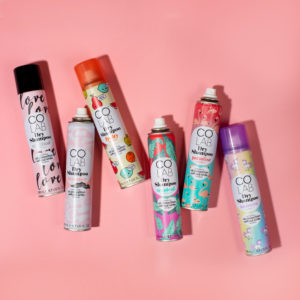 British-based brand, COLAB, is expanding to Target this month. Boasting the most popular dry shampoo from the UK, the brand is already at retailers Walmart and Rite Aid. A bestseller in 38 countries, COLAB's parent company, SLG Brands, has an aggressive strategy to become a bestseller in the U.S., as well. COLAB's dry shampoo is available in six fragrances, is vegan, and is formulated for all hair types.
"COLAB offers a unique proposition within the dry shampoo category with a revolutionary formula that combats the chalky white residue that is left in the hair by many other dry shampoos," said Lucy Beresford, Joint Manager Director, SLG Brands. She added that COLAB's unique proposition will help to accelerate the rapidly growing dry-shampoo market in the U.S. "We have successfully driven incremental growth and attracted new customers to the category, particularly Gen Z consumers who are online researching the best products for them," Lucy said.
Fourth Ray Beauty & Sol Body to Launch at Ulta Beauty
ColourPop's sister brand's Fourth Ray Beauty and SOL Body are launching at Ulta Beauty. The brands are both part of parent company Seed Beauty. Body care brand SOL Body will roll out in 760 doors and skin care range Fourth Ray Beauty in 128 doors at Ulta Beauty stores across the United States. This will be the first time consumers can experience the body and skin care lines in a store setting.
"Our customers are at the heart of everything we do. We're thrilled to deliver on their demand for sister brands Fourth Ray Beauty and SOL Body which are joining ColourPop at Ulta, providing a 360 experience for the online customer shopping in real life," said Seed Beauty Co-founder and President, Laura Nelson. "SOL and Fourth Ray encourage confidence, self-expression and self-care; Ulta's unique retail environment will take that journey even further."