While many retailers are dedicating at least 15 percent of their shelf space to Black-owned beauty brands, that hasn't stopped entrepreneurs from launching their own beauty e-tailing sites to serve the needs of the broader BIPOC community. Aside from Thirteen Lune, which closed a funding round at the end of 2021 and has several high-profile investors, there are a number of new players who are making BIPOC products more accessible. CEW Beauty News rounds up a selection.
AMP Beauty LA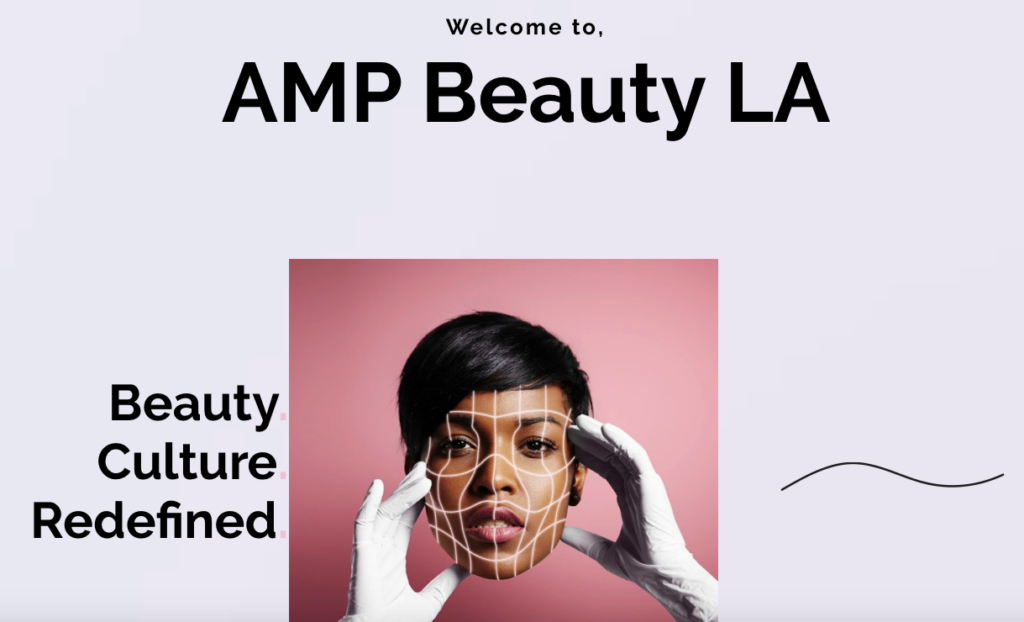 https://ampbeautyla.com
AMP Beauty LA ("Beauty culture redefined") offers more than 50 brands on its platform, including skin, hair, bath and body, personal care, color, men's, and candles. The beauty e-tailer was founded in 2020 by three HBCU (Historically Black Colleges and Universities) alumnae and sorority sisters, with collective experience across editorial, luxury retail, legal and tech, and a desire to redefine beauty culture. Brands include Curls, Karité, Buttah Skin, The Honey Pot and Summa Skin. AMP Beauty LA lives up to its name with a colorful, high-energy look and feel.
BLK + GRN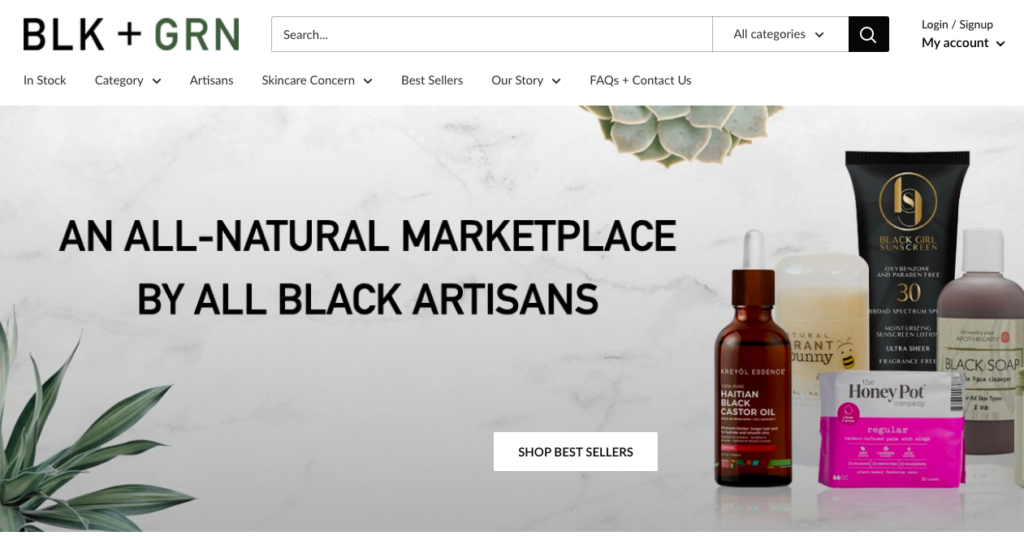 https://blkgrn.com
BLK + GRN is an all-natural marketplace featuring "artisans" selected by Black health experts. The site encourages visitors to "vote with your dollar and cultivate the Black community." All products are plant-based, toxic and cruelty-free, and quality-tested by industry experts including aestheticians, dermatologists and makeup artists. BLK + GRN has its own Toxic Twenty List, which spotlights the most harmful ingredients, which is backed up by leading regulating agencies and the Environmental Working Group. Brands featured on the site include Black Girl Sunscreen, Golde, Melanin Essentials, Natural Mixologist, and Shea Radiance.
Candour Beauty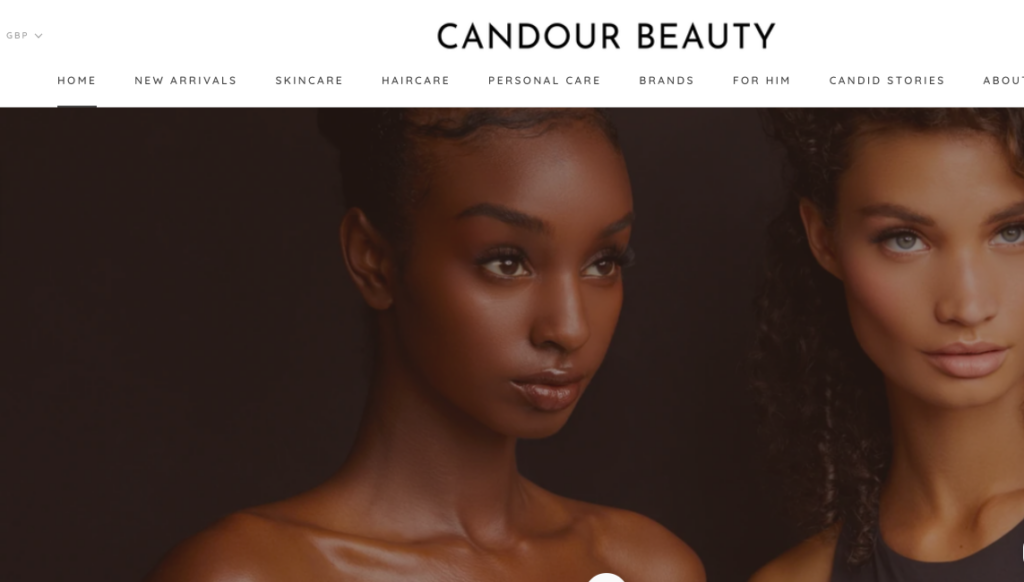 https://candourbeauty.com
With its mantra, "Finally a place that loves you," Candour Beauty promises to welcome women of color of all backgrounds, and specifically those of African and Caribbean heritage. Founded by Jacqueline Kusamotu and Abi Lawrence-Adesida, the e-tailer offers a curated collection of skin care, hair and personal care products from around the world including Ghana, New Zealand, the U.K., France and the U.S. "Our focus is on all things that beautify and make women feel good, both inside and out," states Candour Beauty's site. On each product page, it features Candid Notes, namely a personalized description of a product the e-tailer loves. A key priority for Candour Beauty is to work with brands that are mindful of safe product ingredients, and socially conscious of their impact on the planet.
Sanctuaire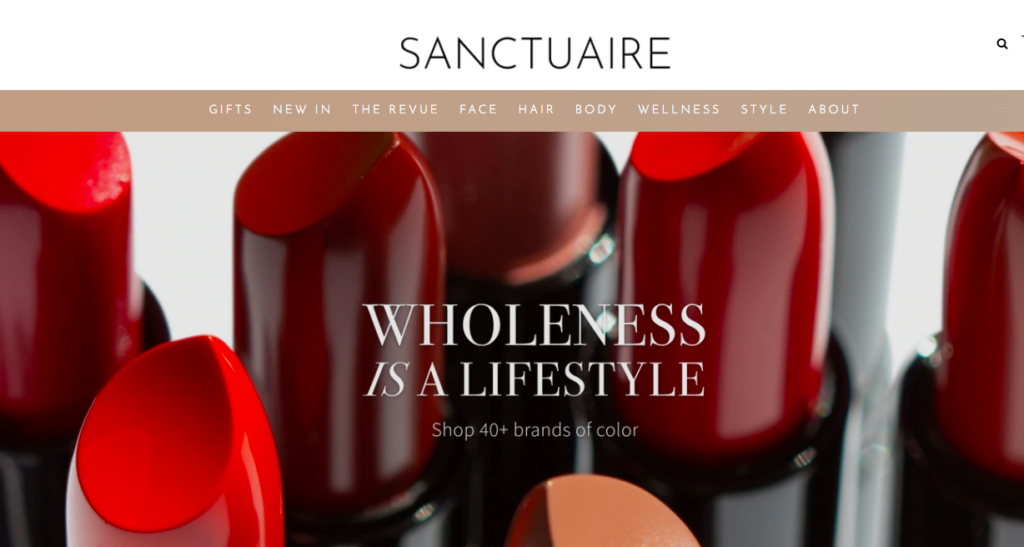 https://sanctuairelife.com
Sanctuaire, which means sanctuary in French, was co-founded by Courtney Arrington-Baldwin to provide "an online destination and lifestyle brand for people of color to promote wholeness, self-care, and style." (The other co-founder is Courtney's husband, Donnell Baldwin). The site features more than 40 brands, including Epara, Movita Organics and Iyoba, with products ranging from beauty and fashion to home and body from BIPOC entrepreneurs. There is also content on self-care, conscious living, movement, and sustainability within BIPOC communities. "We connect entrepreneurs of color to consumers, encouraging legacy-building and recycling wealth within our communities," states Sanctuaire's mission.
A'me-ke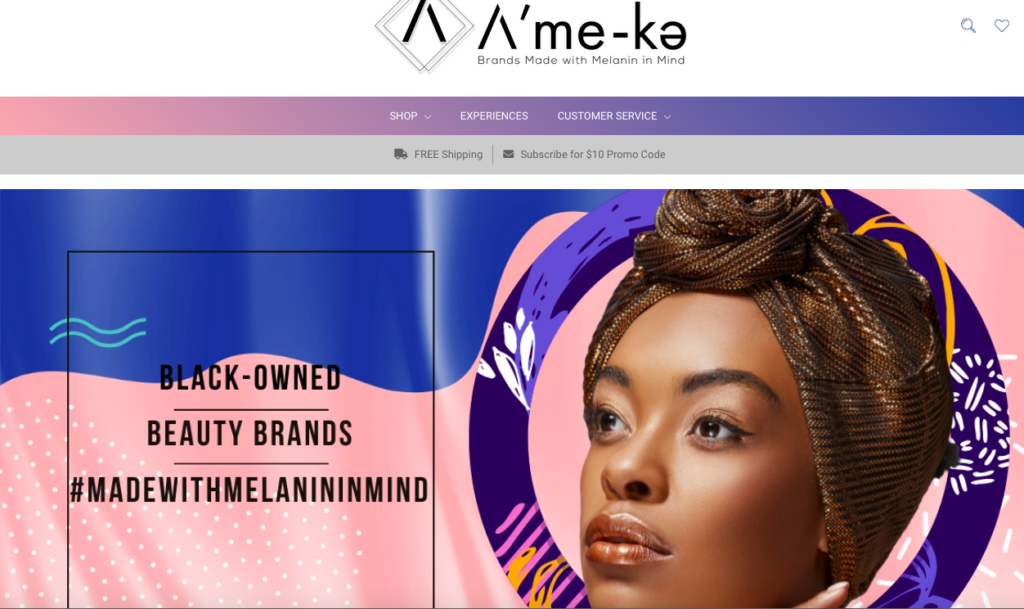 https://ame-ke.com
Every product featured on A'me-ke is "made with melanin in mind." Founded in 2019 by Emeka Anyanwu, A'me-ke is a destination where Black women can feel comfortable shopping for beauty products designed for them. Categories include skin care, hair, bath and body, cosmetics, and male grooming, with brands such as Skin Flo, Natural Girl Wigs and Zandra Beauty.
Beautybeez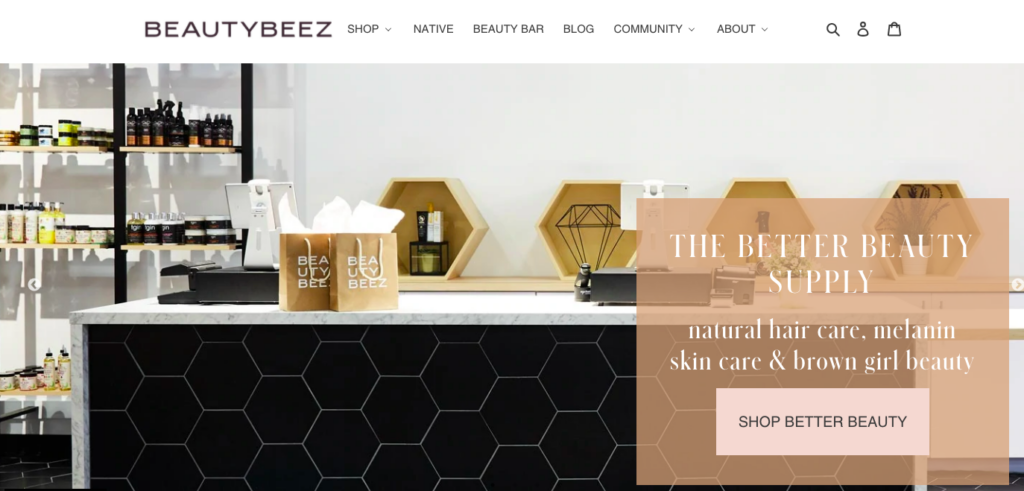 https://beautybeez.com
Brittney Ogike champions inclusivity with the beauty supply e-tailer she founded, Beautybeez, for women of color and providing a one-stop destination for hair, beauty and services. ("We know the difference between kinky, curly and coily, and melanin is celebrated" states the site). Beautybeez's Hive Pro Stylist Directory is a compilation of L.A.'s top stylists specializing in natural hair, silk press, braids and locs.
Compris Beauty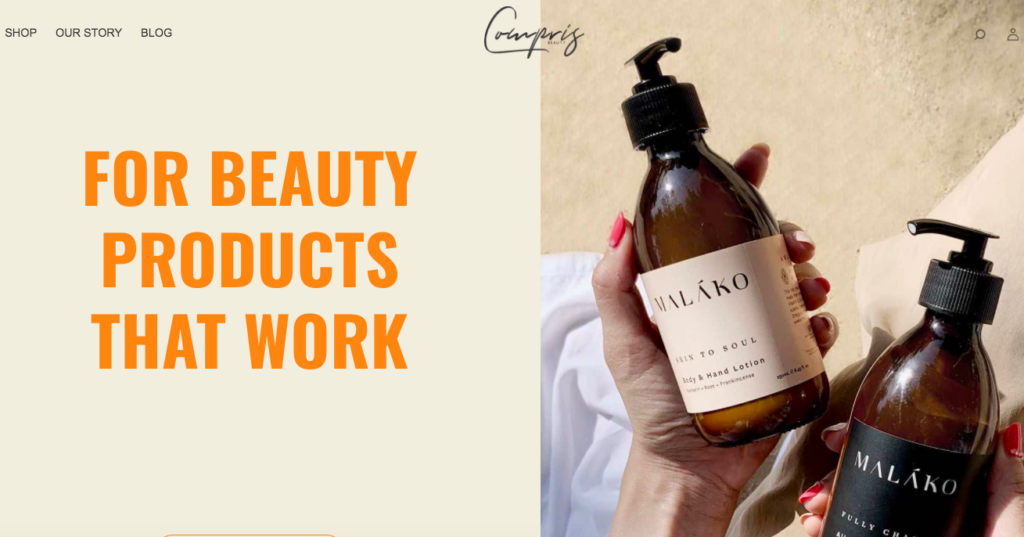 https://www.comprisbeauty.com
Compris Beauty founders Temi Adetutu and Diwura Anifalaje launched their site in 2019 to offer products from heritage beauty and wellness brands that are vegan, sustainable and result focused. A key focus of the e-tailer's mission is to build a community that values these attributes ('compris' means understood in French) and offer products from small indie brands that care for Black skin. Brands include Malako, Arami Essentials, and Eléngé.