Clean & Sustainable Will Forge Beauty's Success
Beauty products positioned as clean and sustainable are now the norm.  Consumers are seeking out products that are not only safe for them, but also safe for the planet.
Research from Mintel reveals that 64% of U.S. beauty consumers would like to see more innovative sustainability ideas from beauty brands. The market insight company says transparent sustainability ranks high among consumers, too.
Sustainable solutions were important even before COVID-19, but the pandemic accelerated consumer demand for better-for-you formulas. Dovetailing with that, is the ongoing evolution of wellness, self-care and a holistic approach to beauty.
Beauty brands and retailers must meet heightened demand to satisfy the needs of a more informed and ecologically-focused shopper.
WWP Beauty: The Source for Everything Beauty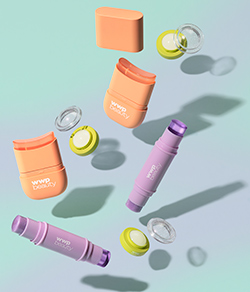 For more than 1,000 brands and retailers—from Estée Lauder to Ulta Beauty—that resource is WWP Beauty.
In tune with the evolving beauty landscape, WWP Beauty now sports a new logo, an upgraded website and redefined messages that encapsulate its new positioning.
"We embarked upon 2021 with a rebrand of WWP Beauty [formerly World Wide Packaging]," says Josh Kirschbaum, Chief Executive Officer of WWP Beauty. The positioning better illustrates WWP Beauty's full-service collaborative role with beauty partners.
"We're proud of our roots," Josh says of the 40-year-old company. "But packaging design and manufacturing is just one of our capabilities. We've expanded so much into full-service formulation, filling, and beauty/ wellness accessories. We are a true, future-focused, innovative beauty company."
The company has wholly-owned manufacturing and production facilities in North America, EMEA and Asia Pacific, servicing hair, fragrance, skin care, color and since COVID-19, PPE.
In 2021, WWP Beauty will open new locations across North America, including a new Design and Innovation Center of Excellence in Los Angeles, CA. These additions reflect WWP Beauty's ability to quickly evolve, innovate, and respond to the beauty industry's quickly changing landscape at a faster pace than ever before.
WWP Beauty has a robust new product pipeline with sustainability at its core. Conscious beauty isn't just a trend at WWP Beauty.  "We're talking about sustainability as an aspect of purpose, but [also] as a mandate for the industry. All of the innovation we are bringing to the market must have a strong sustainable/clean beauty commitment from the beginning—from packaging to formulation or accessories—built into it. We're differentiating ourselves on our commitment to purpose," Josh explains.
New product initiatives include:
Eco-Pac Tubes: A tube range that utilizes a unique eco-design that uses up to 19% less plastic per piece and creates 93% fewer GHG emissions per piece in comparison to a standard tube. For every 1 million ECO-Pac tubes produced, 5 tons of plastic is saved.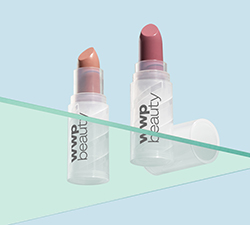 ColorVue Lipsticks: For every one million ColorVue lipsticks produced, 61 tons of CO2e emissions are avoided. This mono-material design uses up to 12% less plastic and reduces GHG emissions by up to 85% per piece.
Glass Skin Care Collection: Subtly frosted glass droppers, bottles and jars are ideal choices for compatibility with any beauty product—even unstable natural skin care formulas. Glass produced from recycled scrap creates 20% less air pollution and 50% less water pollution than glass made from raw materials.
Mono-Material Jars: Easy recyclable jars made from 100% PET (Polyethylene terephthalate)with the option to add PCR (post-consumer resin) content to the cap. A great option for color, skin care and hair care products.
The Modernist Tube: A sleek and sustainable renewable material option for both the tube sleeve and cap with pinpoint accuracy for dispensing a visually appealing custom square cap.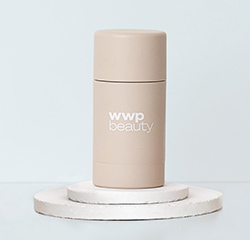 Refillable Sticks: Created to reduce the usage of single-use packaging, simply replace a mono-material cartridge once the product is ready to refill. Perfect for antiperspirants, lotions, perfumes, color cosmetics, sunblock and more.
Es-sence: One of the biggest breakthroughs in fragrance formulation Powered by Scentivent Technologies, Es-sence is a new experience for the senses through color, scent and touch. It is 100% alcohol free and the first solid fragrance on the market to feature skin benefits. "The days of glass bottles sitting on your vanity or only applying fragrance in the morning or night are over," says Josh of the new way to use fragrance. "We are being disruptive and bringing benefits like skin care to fragrance."
Trend Focused Turnkey Collections: In April the company will be launching two new turnkey collections; Bluelight and Twilight. Our Bluelight collection features skincare products that contain bluelight technology which helps protect the skin from the harmful effects that come from HEV lights emitted from technological devices such as TV, smartphones, computer screens and flouorescent lights. The Twilight collection is a collection of products that is focused on the night time beauty ritual with comforting tactile textures formulations, packaging and accessories that help enhance the selfcare experience and bring calm and joy to at-home skin care.
Q&A with Josh Kirschbaum, Chief Executive Officer of WWP Beauty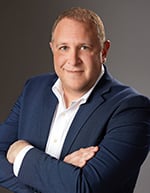 CEW: How did COVID-19 impact the beauty industry and what do you see for the future?
Josh Kirschbaum: We look at COVID not as a creator of new trends, but as an accelerator of those that were already happening, especially around self-care and wellness. You will see an amazing amount of innovation in support of empowerment, self-care and wellness, especially with WWP Beauty's commitment to making sure everything we do has a strong clean and sustainable story.
2020 was a transformative year for WWP Beauty—and for the market. We see momentum in all aspects of our business as consumers return to purchasing in a post-COVID world. We agree with the observation that this is going to be the next roaring 20s—the uncertainty of 2020 is in our rear-view mirror.
CEW: You work with Ulta Beauty and they've really gone beyond clean and sustainable to Conscious Beauty, encompassing inclusivity, diversity, social responsiblity, etc. How does that dovetail with WWP Beauty's mission?
J.K.:  That is precisely how we position WWP Beauty. To be aligned with Ulta Beauty's Conscious Beauty, we have partnered with the Equal Justice Initiative and we are partnering with some amazing Black-owned beauty brands to elevate their voices and make their brands heard.
Our commitment to inclusivity and diversity is equally as important as the beauty products we sell. Many beauty brands don't make their own packaging so they rely on their suppliers to also step up and make the commitments, so the brands and retailers can hold true to theirs. Our beauty brand and retailer partners can feel confident we share their values.
For more information contact us at Carley Propst at [email protected].