Consumers have spoken: They want to find luxury sexual wellness products in the same channels where they purchase their favorite skincare, fragrances, and go-to lipsticks.
Prestige beauty department stores are emerging as the key locations where shoppers expect to find their pleasure products. That's welcome news, because the sexual wellness category is posting much higher growth rates compared to those in cosmetics and skincare.
Sexual wellness is growing at an 8 percent Compounded Annual Growth Rate (CAGR) en route to $45 billion by 2025 in the U.S. alone, according to the Global Sexual Wellness Market Analysis and Forecast. Sexual wellness is also a global phenomenon with the CAGR pegged at 12.4 percent, with global sales expected to top $125 billion in the next three years.
Shoppers are on the prowl for these products, and retailers including Neiman Marcus, Bergdorf Goodman, Nordstrom, Saks Fifth Avenue, Shen Beauty, Cos Bar, Sephora, Lemon Laine, and Bluemercury, are responding by building and expanding sexual wellness departments.
These trailblazers realize the link between wellness and beauty—and that sexual wellness is a subsegment of overall wellness.
"With everything going on in the world, we've seen there is very little we can control," says Bulbul Hooda, who is Chief Marketing Officer at Vella Bioscience, Inc., and a seasoned beauty executive with experience at Shiseido and Unilever. "But the one thing we can do is focus on our holistic health. People are buying less of what they used to, especially GenZ who are not seeking external validation but self-growth. Retailers are understanding that this is a category they cannot ignore."
Driving growth will entail education, but also visibility in stores and online. When sexual products are prominently displayed, according to Nial DeMena, CEO of Vella, shoppers feel engaged and comfortable purchasing from that retailer who has built an important bond with that customer.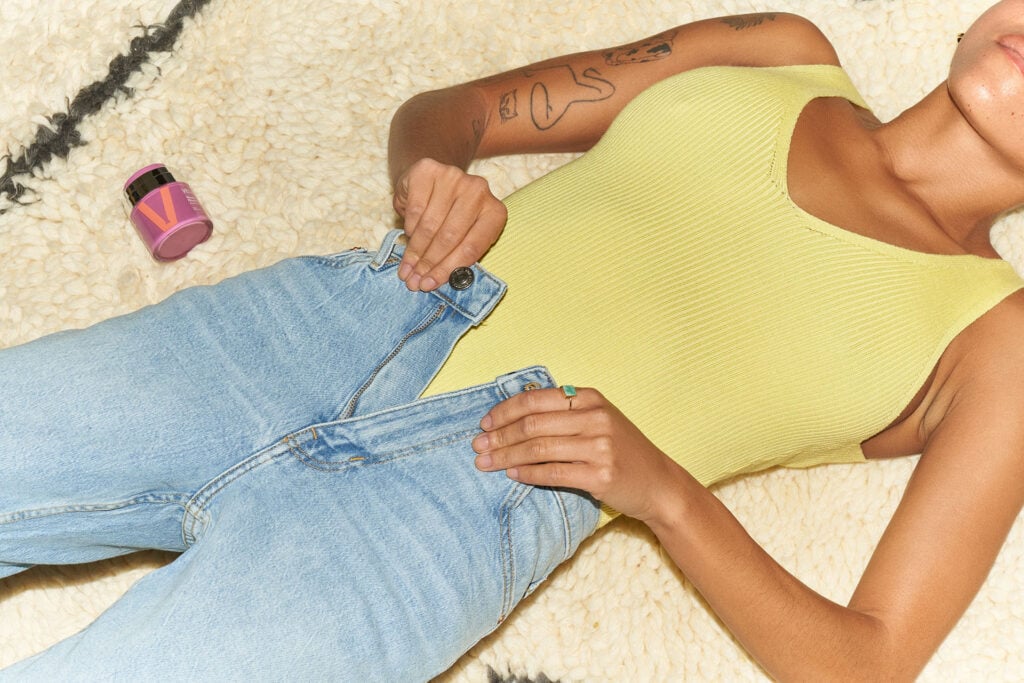 Vella Brings Science, Beauty, and Business Acumen to Sexual Wellness
Celebrating its first anniversary, Vella continues to build upon its mission to sexually empower every woman around the world. "Our vision is to be the global leader in this category," says Bulbul.
The founders consciously decided to pursue the luxury market to help normalize and de-stigmatize the category. A deep dive into consumer listening helped Vella understand that prestige beauty stores are important partners towards removing taboos about purchasing sexual health products, and this continues to prove true with existing and new retailers.
The femtech company's flagship product, Women's Pleasure Serum, is a pre-play topical serum that is a scientific breakthrough, with no comparable product in the market. Crafted by Vella's scientists including Dr. Harin Padma-Nathan, the lead investigator for Viagra and Cialis, the Pleasure Serum works deep beyond the skin to relax and smooth vaginal and clitoral muscle tissue resulting in more frequent, intense and satisfying orgasms for all women–no matter their age or life stage.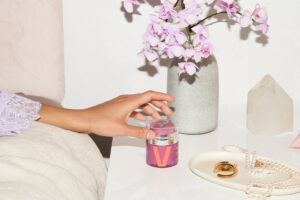 Vella's second-generation products expand into underserved customer groups.
"Our flagship product works for women at every age and life stage and has clinically proven success among women aged 18-75. But given the need for radical personalization, we are now going deeper into underserved customer subsegments," says Bulbul.
New products slated for 2022 include items curated for the key stages of menopause, a demographic Bulbul says has largely been ignored by the beauty industry. "Most products for this market are geared towards anti-aging.  We are speaking to this customer with products tailored to her pleasure for her life stage," she says.
Vella has plans to launch new products every year. "We understand that it will take constant innovation to succeed in this landscape," says Bulbul.
The company also has aggressive plans to build awareness through holidays and tentpole events such as International Women's Month, World Orgasm Day in October as well as Masturbation month in May. "We will drive conversations about masturbation," says Bulbul in an effort to remove the stigma for what she calls an important part of her self-care.
Nial adds that Vella is a technology company rooted in science that will remain on the vanguard of product innovation, "We can offer products that are distinguished from others on retail shelves, and lead to conversation to help remove the taboos associated with sexual health."
3 Things Every Retailer Should Know About Sexual Wellness to Unlock the Category's Full Potential
Social media can be a tool to break barriers and educate consumers about products in the market.
Retailers need to modernize their approach to selling the category. It is a different conversation with its own skillset of selling.
Change the mindset. When properly merchandised, selecting a sexual health product can be as normal as buying moisturizers or facial serums.
"This category can achieve even higher than the 8 percent CAGR," says Nial. "It is the one universal need all humans have, and it is our goal to make sexual health products accessible to all."
To learn more about Vella and how to serve this emerging market visit https://vellabio.com/ or Follow on Instagram @vellabioscience.