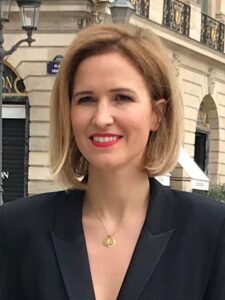 Gen Z is on the receiving end of yet another enviable makeup line, this time by YSL Beauty. The L'Oréal-owned beauty brand launched a five-item collection this month targeting Gen Z, called NU Collection, which was specially created to appeal to a younger generation desiring accessible luxury beauty. Here, CEW Beauty News sat down with Laetitia Raoust, GM for YSL Beauté USA, to learn all about NU Collection, how it will reach Gen Z, and the formation of NU Collective, a diverse roster of talent representing the makeup items and the ideals it was built on.
Beauty News: When did YSL Beauty begin to notice the opportunity to reach Gen Z? When did the shift occur and what do you think drove this shift?
Laetitia Raoust: YSL has always been a brand that challenges itself to be on the pulse of culture, and Mr. Saint Laurent's vision continues as we work to "create daring beauty that dresses the change," a phrase that is historic to the brand.
With brand ambassadors such as Dua Lipa, Zoe Kravitz and Kaia Gerber, we have always created campaigns with the younger generation at the forefront of influence. This time, we aim to raise Gen Z's growing voices even louder by debuting a line that offers them the luxury products they desire in an accessible way.
BN: Did the brand's market research lead to the new line? What Gen Z insights led to the NU Collection?
LR: We know that Gen Z is the most engaged generation both on and off social media. They care for products that have commitment and meaning behind them, and so do we. NU was created with the intention of marrying both Gen Z's principles and our brand ethos, with diversity and inclusion as a pillar of this launch. You will see that represented through the flexible shade range to the multicultural casting of the NU Collective, to a more accessible price point. These products speak our consumers' language and celebrate the values of embracing self-love, self-ownership and additionally, the importance of sustainability. We are also proud to share that NU's packaging was created from recycled materials and each product formula is infused with sustainably sourced ingredients from YSL's female-led Ourika Community Gardens in Morocco's Atlas Mountains.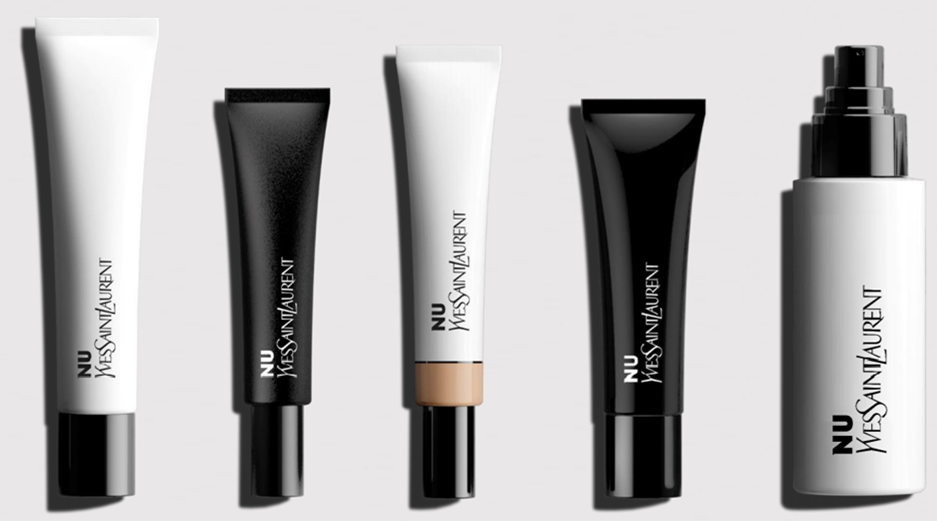 BN: Did the brand use social media to connect with this community? Were influencers involved in tapping into Gen Z wants and needs?
LR: Social is an essential element of this launch, woven in from product nascency. Our past collaborations and talent partnerships through social aided in identifying and defining the insights we used to anchor this product and its campaign messaging in. For NU, it is about more than just a great product – we want to share a powerful and real message with our Gen-Z consumers.
From there, we decided to create the NU Collective, a diverse roster of 40-plus talent that represent the NU Collection and the ideals it was built on. This group of talent will be the face of the collection and will use their social presence to share NU and the messaging behind it; everyone's beauty signature is different and that should be enhanced, rather than hidden. The majority of our media support will also live through social, right where our consumers are, creating a social-first approach for a social-first generation.
BN: Talk about the different products offered in the line. Are they formulated especially for Gen Z? If so, how are they different?
LR: The Bare Look Tint ($38) is a lightweight skin tint that enhances the skin without covering what makes you unique. It is offered in a range of 20 highly flexible shades. Each shade is encapsulated in a new uniform coating that was created based on L'Oréal Research's Color Intelligence Study results, a survey of over 3,000 multicultural consumers and makeup artists, both with and without makeup, from around the world.
The Glow in Balm ($36) is an oil-in-water face balm that enhances the skin for a healthy glow with or without makeup. The formula works to nourish the skin without clopping pores and leaves the skin radiant and soft.
The Blotting Lotion ($34) is a breathable mattifier that controls shine and reduces pores without drying out the skin. As Gen Z continues to embrace their skin, we wanted to develop products that enhance the look of the skin, while also nourishing it for a healthy, long-term experience.
The Tone Corrector ($34) offers a color correction formula in 3 shades that each address different tone discoloration problems that consumers may face. Again, we want to improve the skin, not cover it up, and these tone correctors improve dull skin and correct redness while hydrating the skin for healthy, even skin.
Lastly, the Dewy Mist ($36) is a moisturizing mist infused with nourishing oils and hyaluronic acid to hydrate the skin for an illuminating glow. This can be applied under or over makeup for a beautiful dewy look. In the spirit of the NU Collection, the Dewy Mist hydrates and nourishes so that your skin truly is your signature.
The NU Collection retails through YSLBeautyUS.com as well as Sephora.
BN: Discuss how you are communicating with Gen Z that these items exist and how they have been tailored for them. Are more collections planned for the future? 
LR: We know that Gen Z cares about online presence, but we also know that they care about community. Our presence on social will be hard to miss through our amazing NU collective as well as our owned handles. But special IRL event moments will be just as meaningful, with our first being here in NYC on 9/10. Product sampling and our in-store presence at Sephora is quite key for NU in particular, as we bring this launch fully 360 to intersect with Gen-Z where they already are. Of course, we plan to broaden the collection further – more to come in 2022.