As told to Kavita Daswani
I was a tomboy growing up, started driving by age 13, and was quite the risk-taker. I wanted to be the first female race car driver but needless to say, nobody supported that dream. I also had no interest in beauty; it just wasn't a focus in my family. When my sister wanted to wax her legs, my mom wouldn't let her. Years later, when I moved to New York, I realized I would need to pluck my eyebrows to look more feminine.
I had an interesting, different childhood. My parents had emigrated from Cyprus to Alexandria, Virginia, where I was born. When I was nine months old, my parents moved us back to Cyprus with my sister, who was five. It was a simple life in Limassol, by the water. There was one movie theater. We lived in our swimsuits, walked to the beach, spoke Greek; all us cousins wore each other's clothes.
When I was 11, my dad brought us back to Virginia, and adjusting to life in the US was tough. We lived in the suburbs, went to public school, and spoke with thick accents. We dressed strangely — while everyone was buying clothes at The Gap — my mother bought dress patterns and made our clothes. The focus on what people were wearing was foreign to us. My dad was an entrepreneur, always starting a new business, but there was failure after failure. My mom got a job as an accountant to create some stability. I think that's why I've always sought out a solid job because I saw what it was like not to have a 401K.
I worked hard in school and I was one of those students who couldn't sleep if my homework wasn't done. I went on to Elon University in North Carolina to major in business. My parents couldn't afford to send me there but I got scholarships, grants, and loans. I worked as a Sandwich Artist at Subway so I could eat for free and I worked three jobs to buy a $1,500 junkyard car to get me back and forth. Culturally, kids did not move far away so it was hard for my mother to see me go to university and we sent her to Cyprus while my father moved me to college by himself. But it was the longest drop-off in history!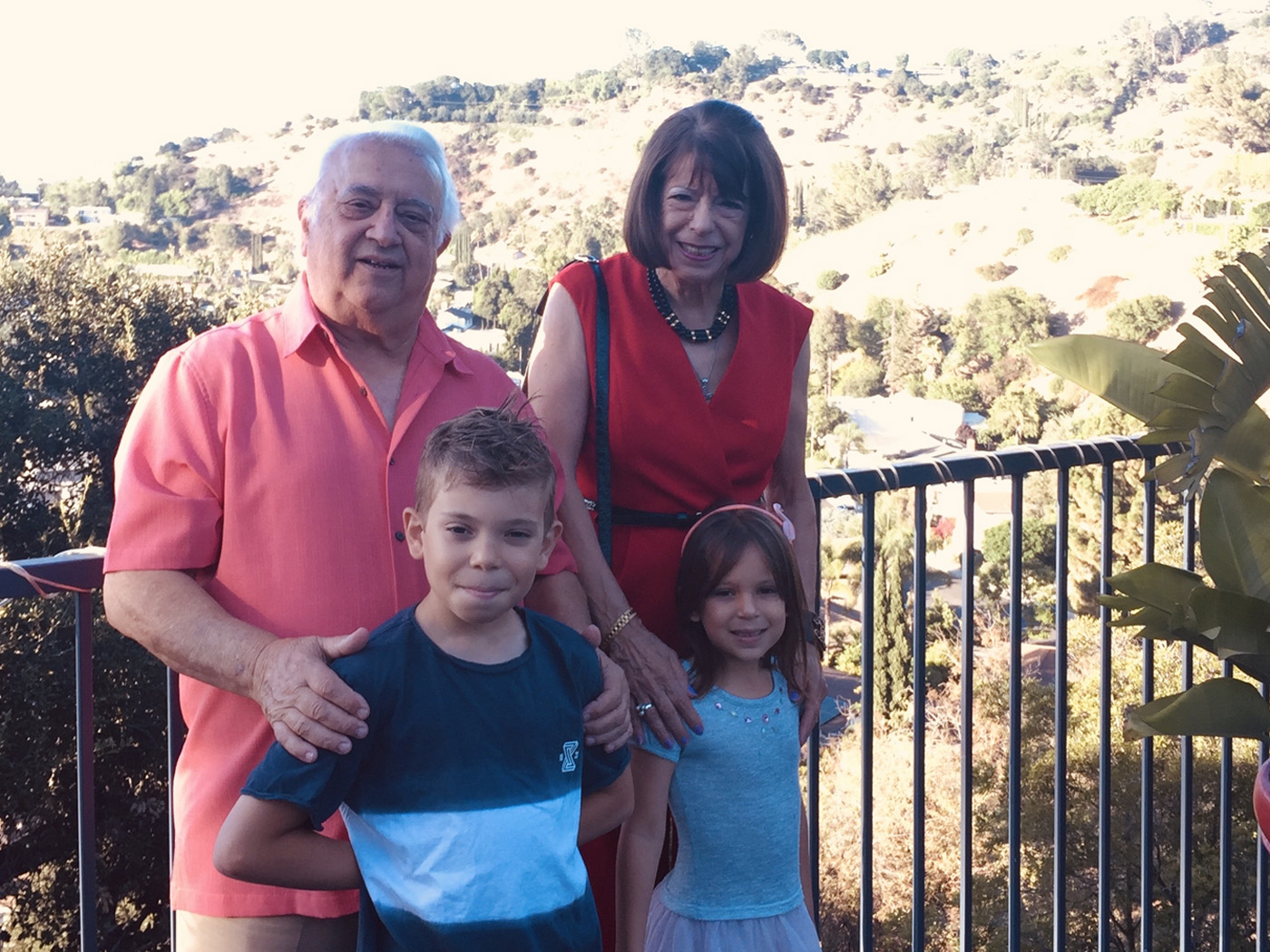 When I graduated, I got a job right away in Washington, D.C. I thought investment banking would be a great way for my education in economics and international business to come to life. The firm I worked for was bizarre and shady and I hated it. I was making $20,000 a year. I was dating my now-husband whom I had met in college. He was living in New York and called me to say his neighbors needed a roommate and he asked if I was interested. I quit my weird job, got a U-Haul with my best friend, and drove to New York. This time my Mom responded to my move by not speaking to me for several months. My father reassured her, 'Let her go; she'll be back.' I never went back.
I needed to find a job in New York fast. In Virginia, I worked in a clothing store called Barami, so I walked into one of their stores in Manhattan and they gave me a job. While there, I researched investment banks and applied everywhere — JP Morgan, Oppenheimer; I got hired at Peter J. Solomon as a junior analyst. After six months of eating canned food and ramen it was good to have a steady job. But it was a tough culture, especially for a woman. It was dominated by male executives. I was working seven days a week and needed permission to have a weekend off and I wasn't happy. Estée Lauder was one floor beneath us. I wasn't interested at all in the beauty business, but I began researching the best companies for women and Estée Lauder, Avon, and L'Oréal kept coming up.
Soon, I got a job in the demand planning department at Avon where I was surrounded by women. I was mesmerized and the culture was awesome. I used to walk over to the marketing department and give them advice and at one point someone there said, 'You're very opinionated, do you want to just come work in marketing?'
I started to have a team and was blown away by how much I loved the beauty industry. I ended up staying there for six years. Then my husband got a job offer in California, so I went with him. I joined Kinerase, the skin care brand; it is no longer around.
We lived in Long Beach for 18 months while we built the Kinerase business in Sephora, Nordstrom, and QVC. Everyone would leave the office at 5 p.m., and I would say, 'Wait, where is everyone going?' Coming from New York, where we worked long hours, I wasn't used it. I loved it and learned a lot, but a new CEO came in and he wanted to sell the brand, so we moved back to New York in 2005. I got an interview with L'Oréal; they had just launched Garnier Skincare in the US. I remember in the interview I told them that I didn't understand the green packaging. I said, 'Why is anti-aging skin care packaged in green?'
I guess they liked my honesty because I got the job as Director on Garnier Skincare in the Consumer Products Division.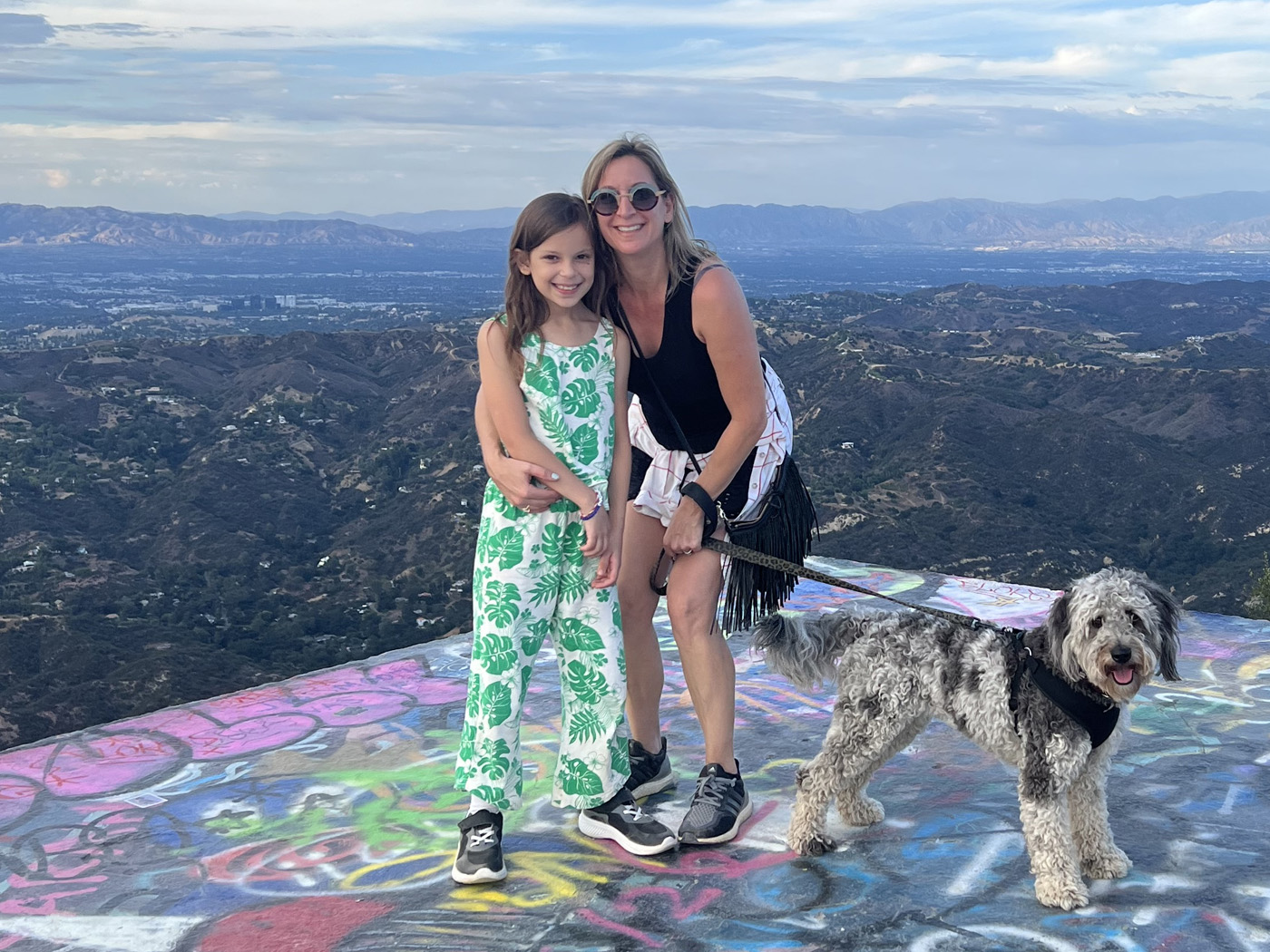 I've been with L'Oréal ever since. I've had a new role almost every three years. It's so stimulating and challenging because you're never doing the same thing. Everything changes and everything has a trajectory. I love the community and the culture and the people here. In November 2020, I became President of the Active Cosmetics Division for North America, covering five brands such as CeraVe and SkinCeuticals. We've grown three times in the last three years, and our 2022 retail sales were $1.6 billion. It's safe to say that my predecessors laid the groundwork in terms of sticking to the mission and purpose of medical advocacy and building medical brands that are in doctors' offices. When COVID happened, all of a sudden health was amplified. Through social media and online channels, our brands and doctors started to come to the forefront. You don't build that overnight.
I'm often asked how to get a foot in the door in the beauty industry. I tell people to do their homework, and that before a job interview go to the store and really study and know the products and the company that makes them. Go the extra mile because there are a thousand other people who want the same job.
I think of my father a lot; he passed away two years ago. He was my number-one fan. He always encouraged me to take risks, to try new things. He believed I could do anything. I still sometimes have those doubts though. Can I make this work? Will this next move ruin my career? Will this product fail miserably? Luckily, my husband was also in the running for my number-one fan and he gets me through these moments. So do my amazing mentors at L'Oréal.
I try as much as possible to have a work-life blend. I live in Brooklyn with my husband, two kids, a cat, and a dog. There is an ebb and flow to this job, and sometimes things come up. I try to be home by 7 p.m. and focus on the kids, but then if I have to get back on, I get back on. Honestly, I'm not very good at chilling, unless I'm at the beach. Then I can sit on a beach chair for hours.