As told to Annie Tomlin
I was born in Tel Aviv. I had the standard family: an older sister, my mum, and my dad. When I was six, my family relocated to a suburb called Ra'anana. My mum got sick and passed away, which was one of the biggest events in my childhood, obviously.
As a child, I was always making sure that the group was where it should be, on time, and organized. Other children naturally followed my lead. At first, that felt like a burden. I thought, 'Why do I always have to do this?' But around 12 or 13, I started thinking about it differently, and I began to enjoy being a leader.
After high school, I had two years of military service, which is compulsory in Israel. I took a course for seven weeks, and I was chosen to become an instructor for the incoming recruits in my unit. So at the age of 18, only three months into my service, I had 40 people reporting to me during the Gulf War. That was when I realized that I love to coach, train, and help people —which is something that I do all the time in my career.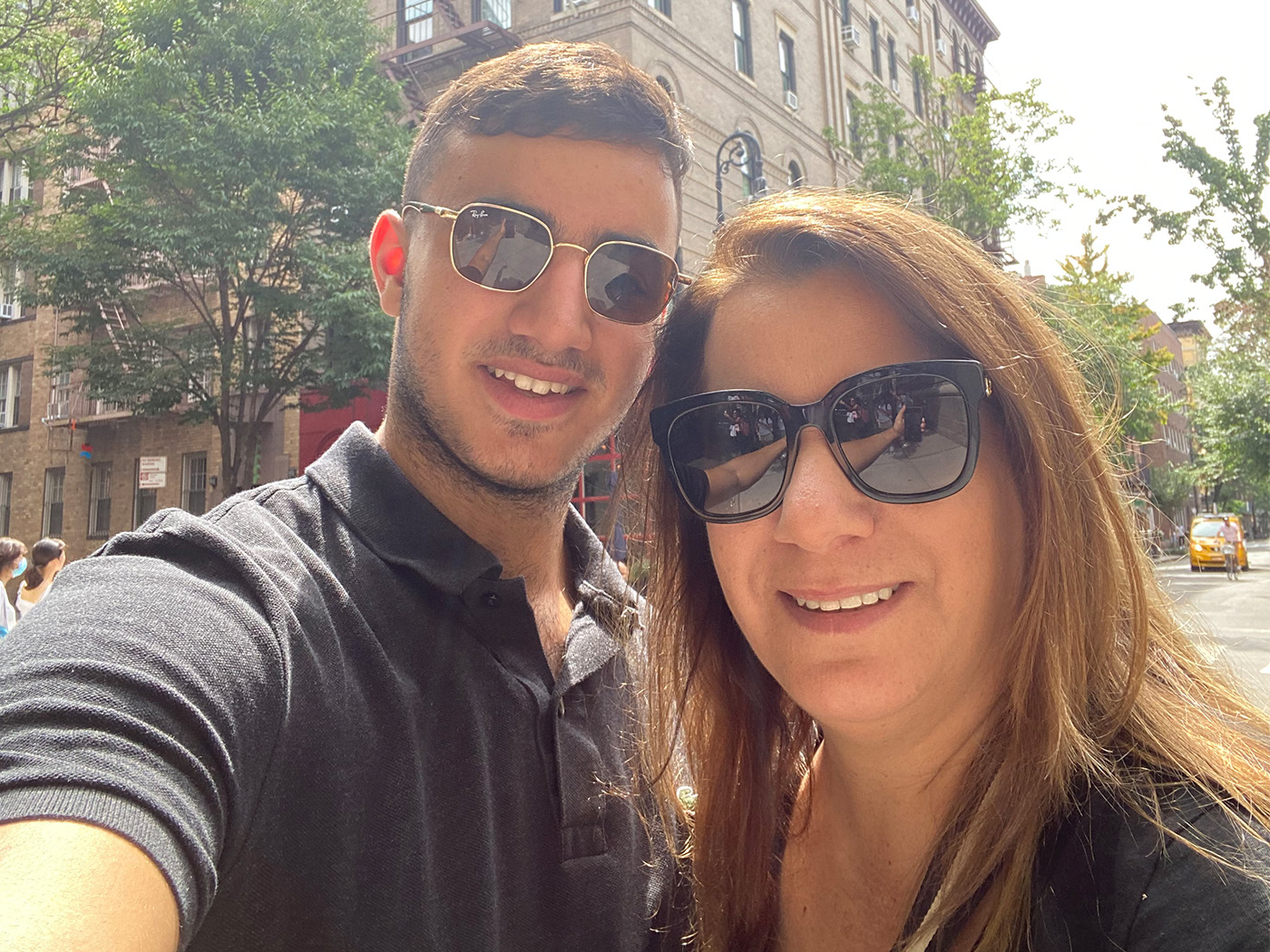 Once my military service ended, I spent the next year working random jobs to save money. My boyfriend at the time and I went to the United States. We bought a used Buick station wagon from a family — I still remember the license plate number! — and spent almost eight months driving across the country. We started in Washington state and saw every state except for Alaska and Hawaii.
That trip was amazing. Not just because of the sightseeing, but because it helped me develop curiosity and the ability to give things a chance. Sometimes we'd drive to a place and think, 'We'll probably stay here just for one day,' based on what we'd read in our travel books. But then we'd meet an amazing community of people and decide to stay for a week. That was the nature of our travels: being open to opportunities and getting out of our comfort zone. It taught me to ask myself, 'What do you see in front of you versus your preconceived opinions?'
When I returned to Israel, I became a student at Tel Aviv University. I majored in film and television. My dad said, 'Your film and television program sounds very interesting, but what are you going to do in life?' So, I added a major in business administration, and what I'm doing today reflects those studies. There's the business side, but also the unbelievably creative side. I have my dad to thank for that.
Around the same time, I started getting interested in beauty. When my mom was still alive, she was the one who'd cut my hair. I had terrible hair for my entire childhood! When I discovered different types of hair care, I realized that my hair could look fairly nice if I could learn how to do it.
During my last year of university, I got married. My husband had a job offer in Virginia, so I followed him there. We were there for only four months before he got transferred to London, so I followed him to England. There, I started working for the Israeli embassy.
One day, I took the Tube to the office, and somebody left their newspaper on the seat next to me. I was leafing through it when I saw an ad from P&G recruiting for consumer and market knowledge. I thought, 'Oh, P&G! I know them from my business studies.' I ripped the ad from the paper and put it in my handbag. What's serendipitous is that usually P&G recruits at universities. That ad was the only time they advertised in the newspaper. And I applied and got an interview.
I think I got the job because I showed curiosity about what the company did. During my business classes, I'd researched Procter & Gamble as part of a case study — that impressed the team. They also liked the fact that I'd moved around and that I'd seen different things — and that I was willing to take a risk. What I hadn't initially known was that the job was based in Belgium, not London. But I saw it as a vital opportunity, so my husband stayed in London while I moved to Belgium for the job.
My start day was January 1, 2000. I remember worrying that because of the Y2K bug, I'd show up at the office and nobody would be able to find my name or employment records. But everything went well, fortunately. I started out in fabric care, which is a big business unit for P&G. I worked on innovation that is now in the market, like Ariel/Tide Pods. What I immediately loved about the work was the human connection. As the analytics and insights person on the team, I'd go into consumers' homes all over the world. It felt like seeing the country from the inside by learning about how people live, how they think, what they do. I still do this work — in fact, I'm about to go to China — it helps me build an understanding of the world and the people around me.
I started moving between business units and into different roles. With each move, I found that I learn so much more by throwing myself into completely new situations. What's funny is that I don't love change, but apparently I manage change pretty well. It gives me a huge amount of satisfaction to challenge myself and ultimately launch products that consumers use. That's unbelievably satisfying.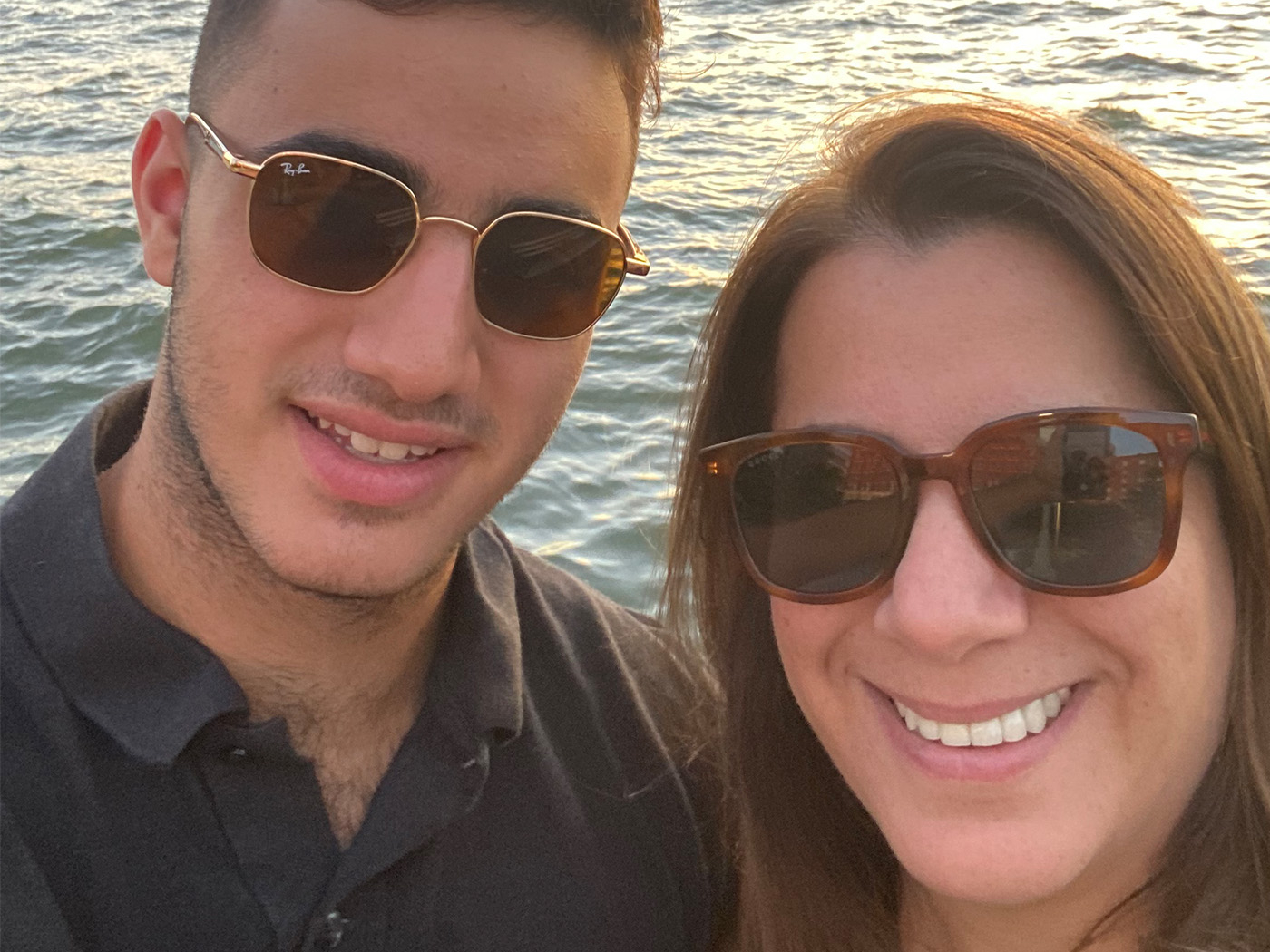 Taking risks has always been part of my career. There are small risks, like saying things in meetings that might not be popular, and then there are big risks. We have a saying at P&G: Don't change country, level, and business at the same time. I've done it more than once! For example, after my son was born, I had the opportunity to move to Switzerland. My husband couldn't work in Switzerland, we had a newborn, child care was a challenge. But I said, 'We're going to do it as a family.' We came here, to Geneva, and had to build everything from scratch. Then I was offered the chance to move to Cincinnati, to corporate, in a central role — and I thought, 'That has nothing to do with what I'm doing now, but let's see.' It turned out to be one of the best assignments of my life. There, I met Alex Keith [CEO of Procter & Gamble's Global Beauty Division]. She interviewed me, and [now] we've been working together for almost the last decade. I could have stayed in the same place and played things safe, but instead I jumped into opportunities.
The biggest challenge of my dual role in Beauty involves thinking about a more sustainable future: This is where the human understanding meets our brands' ambition. It's going to be quite the thing to drive and it's something I'm really excited about. Our research shows that people don't want to take colder or shorter showers. People love their plastic bottles — they're functional, they don't leak, they're doing the job they're meant to do — but we cannot continue this way. So we need to find a way to make the future more sustainable with our brands. And we will.
For someone who wants to work in the Beauty industry, you have to have curiosity about the world around you. It's very easy to fall into siloed thinking and feeling like you're doing the right thing, but you'll find out the hard way that you're not. Walk in with open eyes — and with passion. People who are passionate about beauty tend to do the best. I see some teams, and when they talk, you can see the consumer in front of you. I know that team will take me to the future because they truly believe in what they're doing.
Outside of work, I have a 16-year-old son who's going to college in two years. We love to travel together. We've taken the train to Milan and Paris; we went to New York… showing new places to my son gives me an unbelievable amount of pleasure. I also love to bake, it's therapeutic. My husband just turned 60, and I baked him a banana walnut cake. When I went home for Christmas, I baked my family all the cookies that my mom used to bake — literally jars and jars of them. And they said, 'This is home.' I love that.