JuE Wong, President and CEO of Olaplex, was practically preordained for career success: The name JuE, chosen by JuE's Singaporean parents, roughly translates to one who achieves her heart's desires. "Asian parents can be less touchy feely than most. I don't remember a time when my parents really hugged me or said they loved me. But whenever I think of my given name, I know they cared for me and had big dreams for my future, even when I wasn't sure of myself."
JuE credits that parental support, along with numerous female mentors and role models, for helping her carve out an illustrious career in the beauty industry, where she's earned a reputation for growing and globalizing emerging brands, like Olaplex. JuE believes female leadership, particularly in beauty, is invaluable.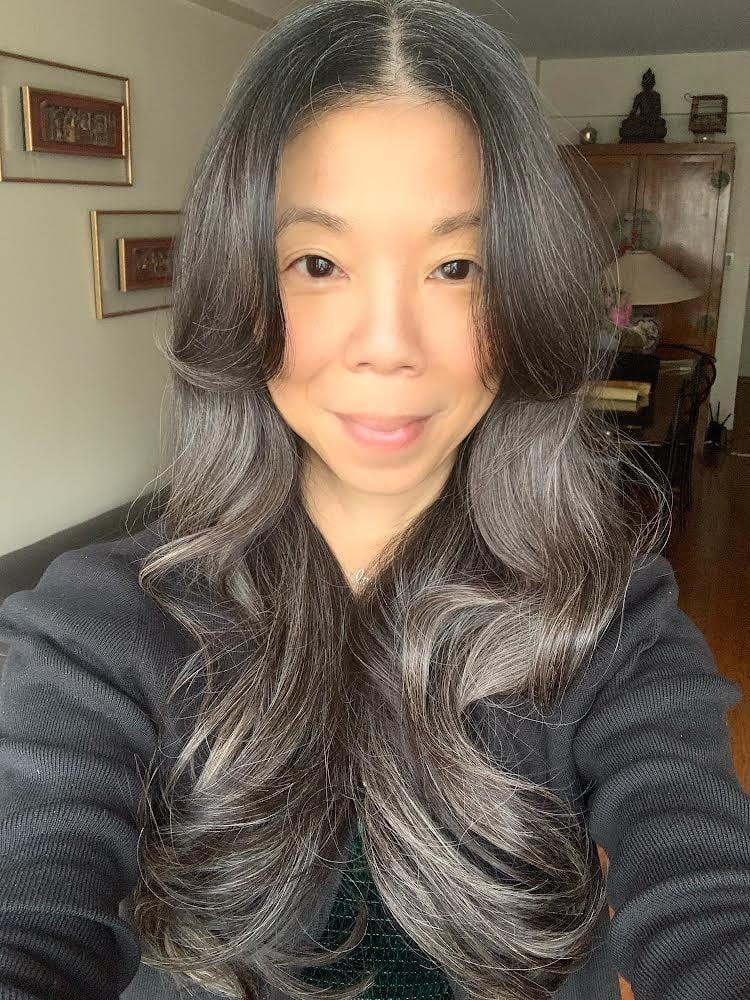 "I spent the first 12 years of my career as a commodities trader in a male-dominated world," says JuE. But once she transitioned to beauty, JuE suddenly saw women in every echelon of the business, including the C-suite. She found her new work environment more supportive and collaborative than it was in trading, largely due to the women in power. "Look at CEW; every female executive belongs to this association," says JuE. "The strength in numbers and willingness to contribute is inspiring. When I transitioned to beauty, it was empowering. I saw women bringing one another along."
JuE felt that support immediately when she landed her first prestige beauty job at Murad Skincare in 2002 under Mary Beth Peterson, an EVP who became a mentor. "At the time, I didn't have any prestige beauty experience. But Mary Beth believed in me. And because she opened a door for me, I was motivated to work hard. I didn't want to disappoint Mary Beth. And I'm eternally grateful to her for that opportunity."
In the years that followed, JuE benefitted from the support of many other female colleagues as she rose through the ranks at Perricone MD, ZO Skin Health, Astral Brands, StriVectin, Elizabeth Arden, and Moroccanoil. JuE is especially grateful to several visionary female executives who were generous with their time and advice, including Rose Marie Bravo, the former CEO of Burberry; Mindy Grossman, former CEO of HSN and WW International; and Alice Chang, CEO and founder of Perfect Corp.
"I learned so much watching Rose Marie's career unfold. Burberry was a stodgy brand when she took over in 1997, and she really turned it around and made it relevant again. When I was president at Arden, I would often ask myself, 'What would Rose Marie Bravo do?'" says JuE.
Mindy, says JuE, taught her the importance of storytelling via HSN's successful launch in 2010 of Mary J Blige's fragrance My Life. Rather than following a traditional in-store, sample-heavy launch, Mindy brought Mary on the live shopping platform to share her personal journey. "They did more than $3 million in sales the first day, without a single scent strip," says JuE.
And Alice taught Wong the value of technology with her early adaptation to AI programming. "I met Alice at an [industry] dinner, and we clicked right away," says JuE. "She was among the first to develop an AI platform that allowed people to virtually apply makeup, hair care, and skin care."
These women (and others) helped inform many of JuE's career moves, ultimately culminating in her current role as Olaplex's CEO. The collaborative and empathetic leadership style they modeled — and that JuE adopted — is slowly becoming the paradigm across all industries. "At the start of the pandemic, women didn't really have to learn or go to executive coaches to ask for help on developing soft skills, like empathy, EQ [emotional intelligence], or the ability to be vulnerable. We already led that way," says JuE. "Early in my career, I was told, do not cry in front of your coworkers because it's a sign of weakness. But today, when my executives come in and are emotional, I tell them not to be embarrassed. Being vulnerable shows strength and courage and that you understand the people you work with and the consumers you serve."
JuE believes that women are invaluable leaders, particularly in beauty, because most of the hair care, skin care and makeup consumers identify as female. "At Olaplex, we don't just hire the smartest people, we hire the people who connect most authentically with the brand because they are consumers themselves," says JuE. "More than 70 percent of Olaplex employees identify as female. And our board is 77 percent female. No one is telling us we have to hire females; we are simply hiring the best people for the jobs."
This strong understanding of the consumer helps Olaplex develop products that resonate and solve problems previously unaddressed in the market. Examples include Olaplex's four best-selling SKUs, No.3 Hair Perfector, No.4 Bond Maintenance Shampoo, No.5 Bond Maintenance Conditioner and No. 7 Bonding Oil, category-disrupting products that introduced the concept of bond-building to the consumer.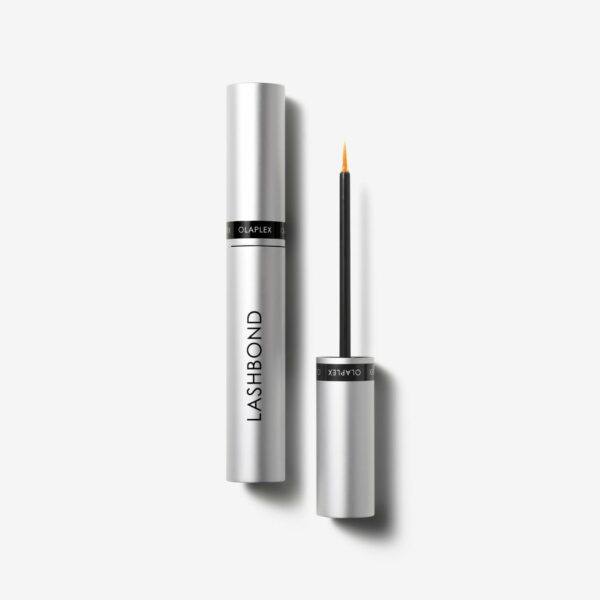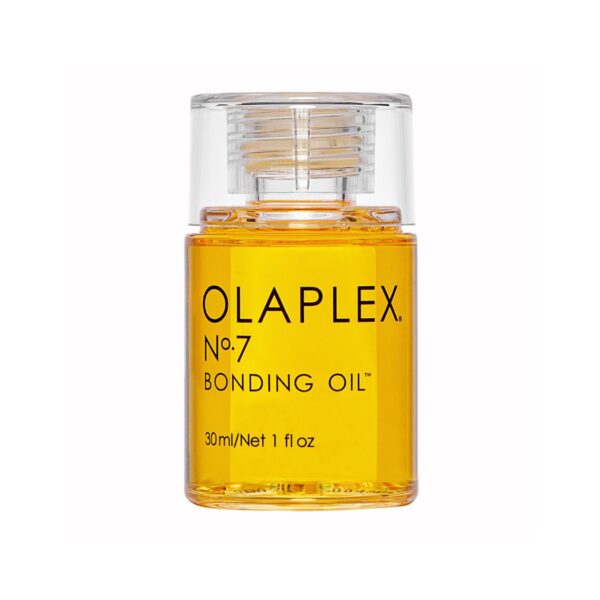 This year, Olaplex helped the hair care market evolve by improving upon two popular concepts. The brand's new No.4 Clean Volume Detox Dry Shampoo revives hair without adding follicle-clogging buildup to the scalp, while their Lashbond Building Serum supports healthier lash growth without risk of irritation. "Innovation is key at Olaplex. It is no accident that the opening sentence in Olaplex's IPO document [Olaplex went public in 2021] identifies the brand as a science-led and technology-driven company," says JuE.
Pioneering retail product formulation is just one of the ways Olaplex stands apart from its competitors. JuE joined Olaplex in January 2020, in part, because she valued connecting with and elevating the voices of the stylists and colorists who use Olaplex's professional products. "I believe you should mirror the consumers you serve," she says, noting that 90% of hair professionals in the U.S. identify as female and nearly 75% of salons are at least partially owned by women. Working with those professionals has been part of Olaplex's mission since the brand was founded in 2014, and JuE intends to continue that tradition.
"Olaplex's foundation is hairstylists," says JuE. "I approach our business by leaning heavily into that. Of all the beauty experts out there, hairstylists are the ones who spend the most time with the client and are most emotionally connected to them." When asked who they trust most when it comes to hair care, more than 60% of consumers say it's their hairstylist, says JuE. "So, if we take care of hairstylists, give them what they need, they will continue to support Olaplex with the client."
JuE puts the same thought and care into nurturing future female leaders on her team. When she meets a new hire, the first thing she tells them is, "I am here to facilitate. You are here for the long haul. Nobody ever starts a job, puts up their hand and says, 'Hey, I want to be mediocre.' On the contrary, everybody has passion and wants to contribute and add value," she says. "But sometimes, along the way, that fire dies when leadership fails them. My job is to come in and re-ignite that pilot light."