As told to Alyssa Hertzig
I grew up in Dallas, Texas, in a home where both of my parents worked. There were five kids, including me. I actually fall right in the middle. To say my childhood was filled with chaotic energy is an understatement. But with all of the chaos also came the foundation of my core being rooted in family and by far the best fundamental teachings that I still refer back to today.
My parents taught me early on that no matter how hectic or stressful schedules can get, you always make time for family. I didn't fully appreciate that lesson until I had kids of my own. When you start running your own kids around you realize the sacrifices and time commitment your parents made for you, like my dad always attending my sporting events. Or my mom being very passionate about family vacations and taking time to recharge. I always remember her saying, "You know, we work hard, so we can play hard, too."
I really wanted to be a teacher when I was younger. I've always been super curious, I ask a ton of questions, and I love learning from people. Little did I know, eventually I would become a teacher of sorts. I just didn't know that it wasn't necessarily going to be in the classroom.
I played a lot of sports and was very much a tomboy back then. But it's funny, because my mom always talks about how I was all about sports during the week, but when the weekend came around, that's when I would pull out the makeup, the hair products — everything would come out. I'm from the South, so you never left the house without lipstick!
That love of beauty really started with my mom. She was very successful in her own career and always had her hair and makeup done, and I would always aspire to be like that. And even though she had a demanding schedule, she always made time for a nighttime skin care ritual. Not only was this our time to chat and catch up on the day, but it's also when I loved watching my mom take time for herself, taking care of herself with all her lotions, potions, creams, and masks. Even to this day, when I do my own nighttime routine, it makes me think of my mom. My mom also really loved Chanel No. 5 and wore Lancôme powder, and those two scents always take me back to that time. Beauty is so nostalgic for me.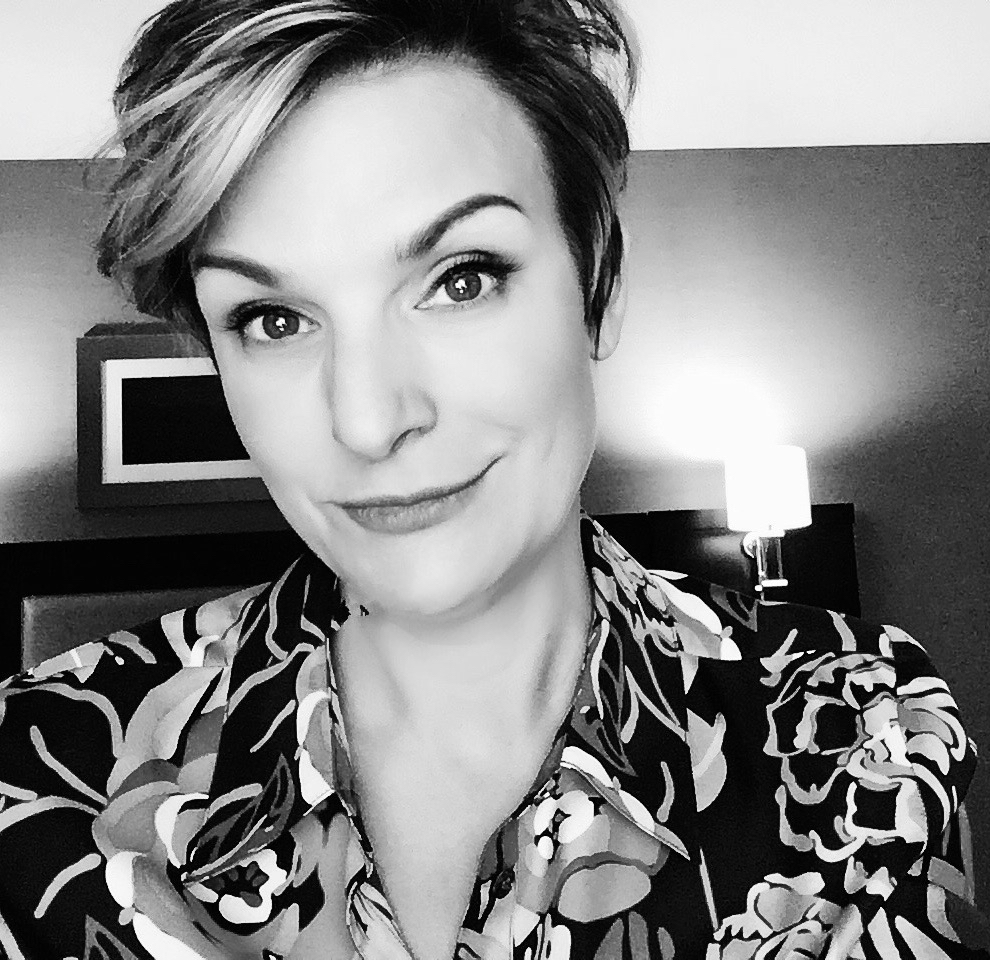 As a teenager, starting when I was about 14, I had my very first job working for a family friend in their bakery. I would wake up at 5 o'clock in the morning and make the donuts! Quite honestly, I don't know if I made more or ate more and to this day donuts are still my guilty pleasure. But even more than making me a donut aficionado, that job was when I first realized that I loved being part of a business, and I loved talking to customers and helping them.
A few years later, I went to Richland College in Dallas to become a speech pathologist. But things quickly took a surprising turn. I actually never ended up finishing school, because during that time, I started working in retail. And immediately, my whole world changed.
At that point, I was working part-time at Neiman Marcus at the Trish McEvoy counter, even though I didn't have an extensive amount of training doing makeup. But, as it turns out, I was really good at it! I really enjoyed selling and talking to customers and became one of their National Makeup Artists. And in retail, when you're really good at those two things, you start to make quite a nice little paycheck. That was 25 years ago and I've never looked back.
A few years later, Nordstrom came to town. It wasn't in the South yet, so no one really knew what it was about. A few of my friends began working there, so I interviewed. In that interview, I remember learning about the company and thinking, "Okay, I'm sold." And that's when my career with Nordstrom started on the beauty floor — 24 years ago.
I have always been a driven individual, and I've got a lot of willpower, so I was always looking one step ahead when it came to what's next in my career journey. I would look at the individuals I worked with and say, "I want to be that person." I remember watching my department manager and thinking, "Well, what do I need to do to become a department manager?" When I became a department manager, it was, "What do I need to do to become a buyer?" It was always about those next steps for me.
After I became a department manager, I became the Fragrance Buyer. Buying was done regionally back then, so I was supporting the South. During that time, Nordstrom was really growing, which also meant a lot of new store openings for me. It was a fantastic opportunity because it exposed me to other areas of our business, communities that we serve and other leaders within our company. I was soon asked to become one of our Nordstrom Rack store managers and I moved into that role, even though at that point in time, I had a one-year-old and was pregnant with twins! With that store manager role, I got to have a very entrepreneurial mindset. At the end of the day, yes, there are certain guidelines and expectations, but I really appreciated how Nordstrom empowered me early on in my career to make decisions and drive volume. It was all about making the customer my top priority and putting them first — and when you do that, a lot of really great things can happen.
I was eventually promoted into a Nordstrom Store Manager role and was then asked to run one of our top flagship stores. After that, I went back to my roots in beauty and became the National Beauty Director, which was my first stint in Seattle. In that role, I supported all things beauty, and worked directly with a lot of beauty editors. We were also launching our online beauty stylist program at the time. I thoroughly enjoyed that role, and because of the success that I experienced with it, I was asked to move to Chicago to become the regional manager for our Rack stores, where I supported the Midwest. It was my first VP role, and it evolved into an SVP role when I became responsible for not only the Midwest, but for the Southwest as well. It got me back out into stores, supporting district managers— who ultimately were the teachers to our store managers, who then were the teachers to our store teams. It really felt like going back to my original ambition of being a teacher.
I next came back to beauty, moving into the Division Merchandise Manager role, where I supported makeup and skin care, and now, in my current role as VP Division Merchandise Manager for beauty, I support the entire beauty business and strategy across Nordstrom and Nordstrom Rack, working closely with a lot of cross-functional teams to ensure we show up in a very relevant and inspirational way for our customers.
Our customers are very savvy and they do a lot of research online before they even walk into our stores. We are always searching for ways to just simply make it easier for them and however they want to shop with us, whether that's online, in stores, curbside pickup, whatever it is — we just want to be there in a way that's meaningful by delivering the best, relevant and effective products that make them feel good and look their best.
One of the things I'm most proud of is our online beauty stylist program, which is something I helped launch. If a customer has a question online, those questions aren't just answered by customer service, but by a trained beauty stylist who is knowledgeable. We were also the very first retailer to create a platform for online booking. Not only did we find a way to do it for our in-store beauty stylists, but customers can take advantage of booking appointments for our events as well.
I'm also really proud of BeautyCycle, which is a program that allows customers to drop off empty beauty containers to be recycled. It's something that I have been super passionate about. Sustainability is really important to us as a company, and it's really important for our customers, and it's been so rewarding to see them responding in such a positive way. We've made a ton of traction with this program since it launched and are excited to continue this momentum toward exceeding our goals.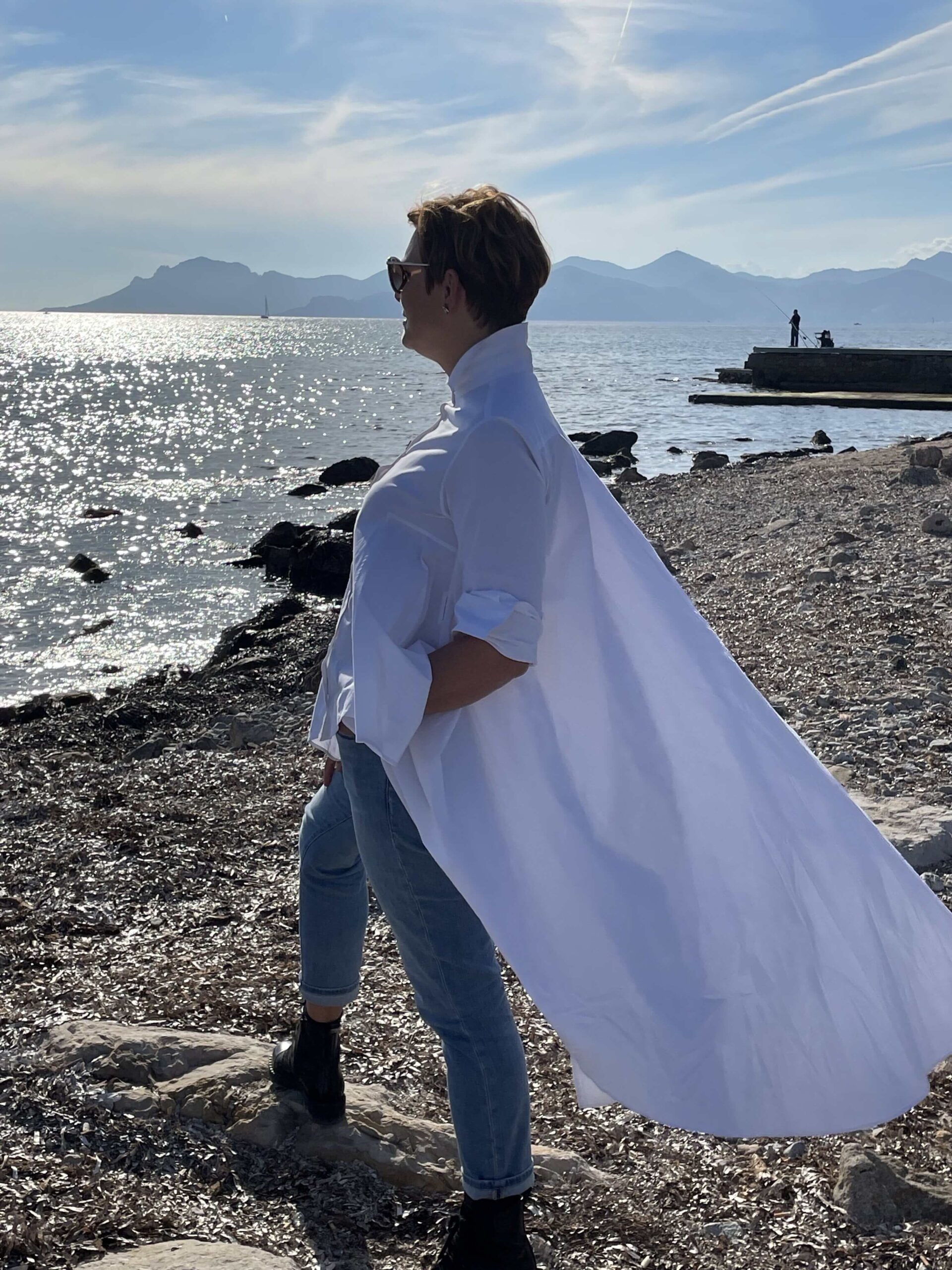 I'm also passionate about going out and finding brands that are more inclusive to meet the needs of our customers, whether that's from a textured hair perspective or discovering and supporting emerging and diverse brands. It's about partnering with our creators and our brands to make sure we have products for all our customers and making sure our team has the right education about all opportunities and needs.
And of course, it's always exciting to see innovation and discover new products! I too have my own personal favorites. I start my day with U Beauty Resurfacing Compound. I am obsessed with this product. For hair, I love Olaplex No. 9 Bond Protector Hair Serum. I've seen a major difference in my hair texture since I started using it. And when it comes to makeup, Nars Light Reflecting Foundation is a must, and I also really love Westman Atelier Squeaky Clean Liquid Lip. Seriously, how much time do we have? I could go on for hours regarding my favorite things.
As much as I love talking about beauty product, my absolute favorite thing about my job is the amazing individuals I get to work with and for each day.
Throughout my career, there were many times where it was about the next step for me. But now, I get excited about seeing my team take that next step. I love when they figure things out, when they go after things that light a spark in their heart, and more specifically when those things become a success story for them. I'm so proud of the leaders they are becoming as they grow and evolve their own teams. Ultimately, they're creating our next leaders, and I'm so inspired by them every single day. The smartest thing that I do is surround myself with people who are much smarter and more creative than myself. The best moments in my career have been when I've hired an individual who then gets promoted. Those moments give me a lot of joy.