It's rare for a skin care line to be as popular with Gen Z as it is with Gen X, but five-year-old Sera Labs has managed to achieve this by placing equal emphasis on pure, plant-based formulas and aging skin concerns, and keeping the prices refreshingly affordable for a celebrity-backed beauty brand. We sat down with founder Nancy Duitch, CEO of Sera Labs' parent company Avenir Wellness Solutions, and a 30-year entrepreneurial leader in health, beauty, and wellness, to find out how she steered the company to success.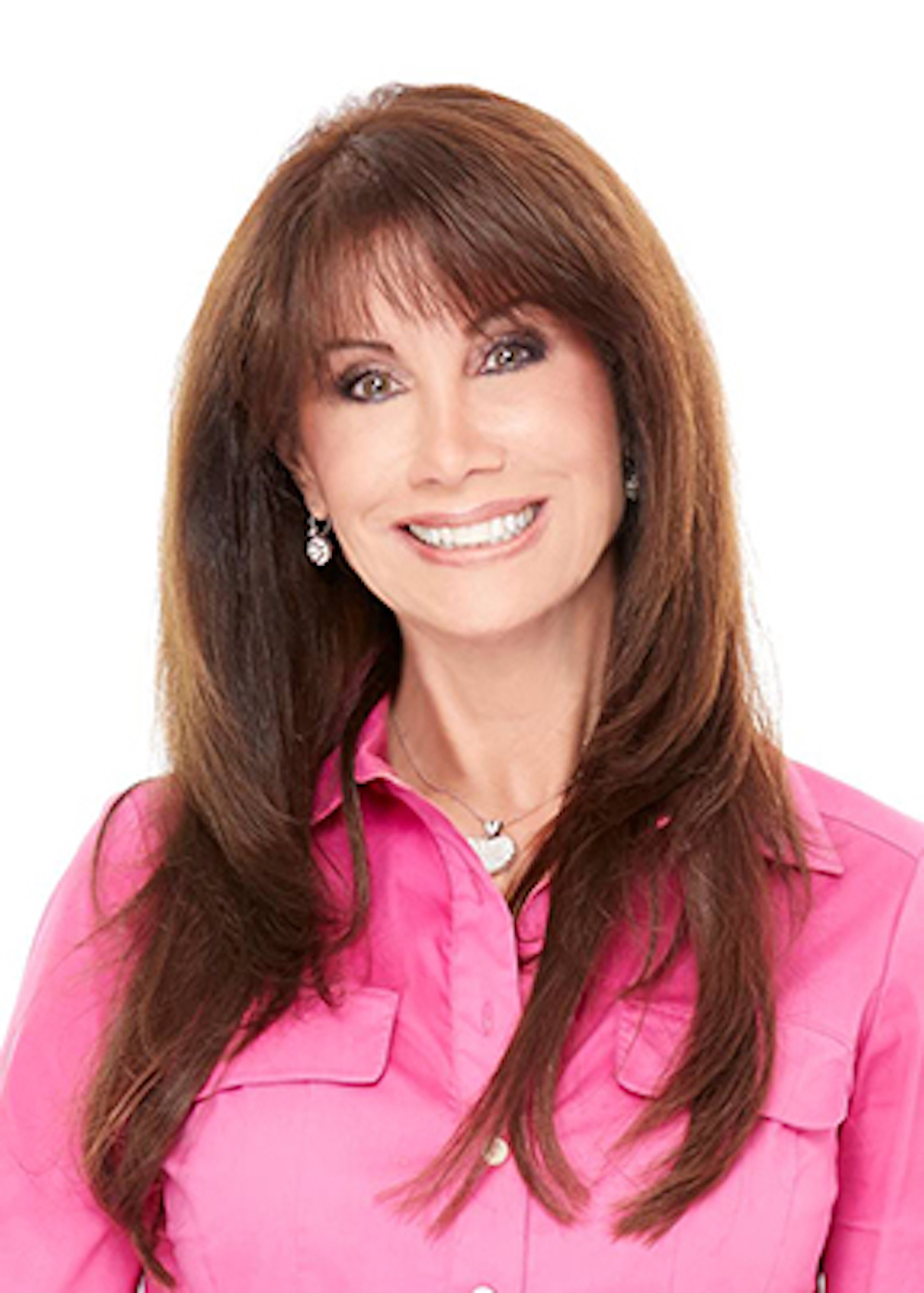 When Nicole Kidman asks to be a part of your skin care brand, you know you're doing something right.
The actress posed that question to Nancy Duitch back in 2020 not long after the two were introduced. Earlier that year, Nicole had used the brand's pain relief cream while healing from a broken ankle and was so amazed by its benefits that she began inquiring about the company. As luck would have it, a member of Nicole's team at Creative Artists Agency (CAA) happened to be a lifelong friend of Nancy's son, so he put the two powerhouse women in touch. The pair struck up an instant friendship and within a few months, Nicole came on board as Brand Ambassador and Strategic Business Partner for Sera Labs skin care, collaborating on marketing and product development and appearing in advertising and social media campaigns. She also owns stock in the company.
For a superstar like Nicole Kidman, once the face of Chanel No. 5 and Neutrogena, partnering with a small, then under-the-radar skin care company may have seemed like a surprising choice. But she liked that Sera Labs was female-founded with exclusive, patented innovations developed by pharmaceutical scientists and a whip-smart leader who's been at the forefront of the consumer products industry for over three decades.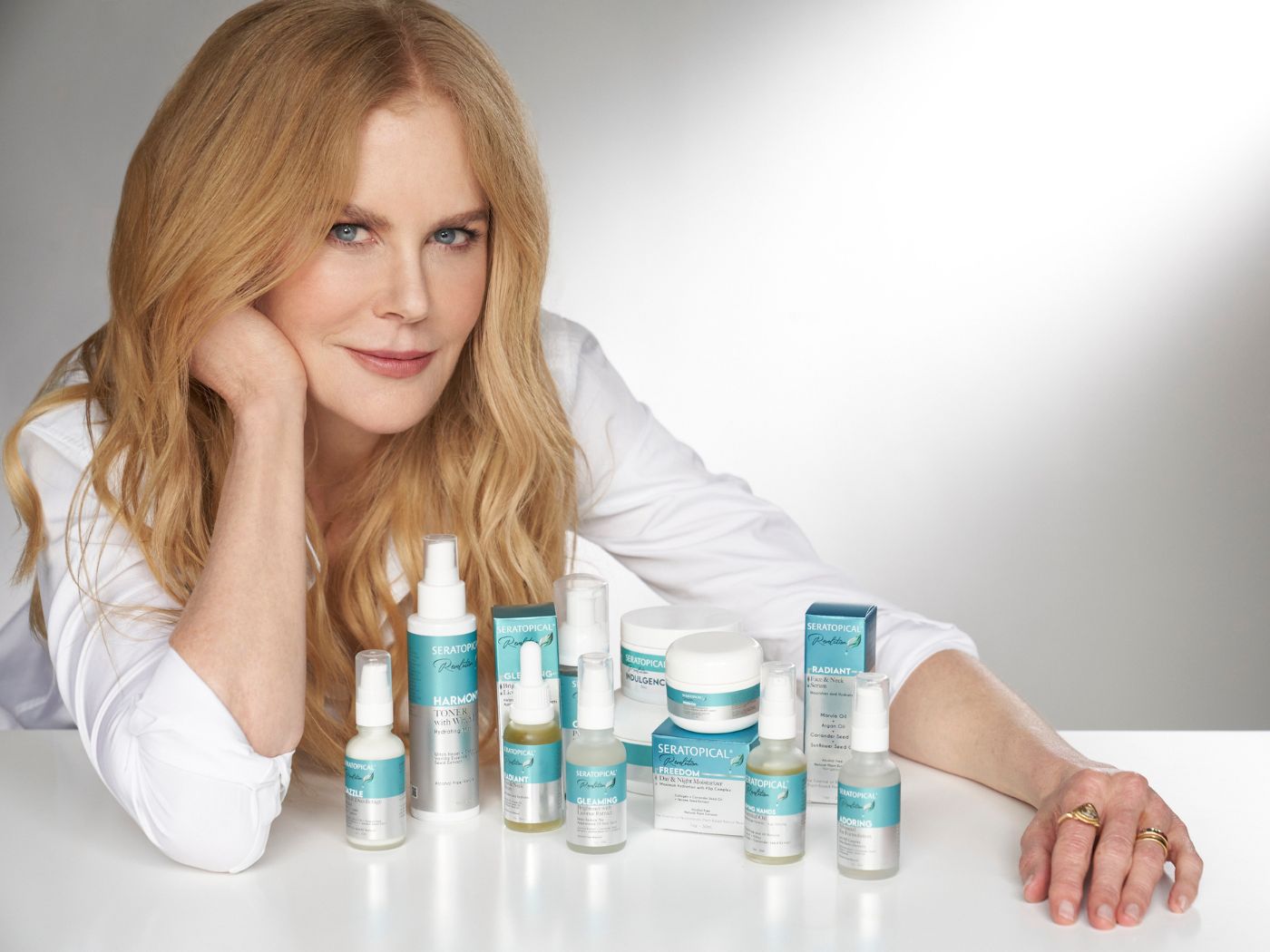 Launched in 2018 originally as a CBD brand and initially self-funded entirely by Nancy, Sera Labs —pronounced like Sarah— is today a beauty and wellness company that develops proprietary skin care and body care formulations under two collections: Seratopical Anti-Aging and Seratopical Revolution, which addresses a variety of skin concerns. With 19 SKUs total, the products combine holistic, plant-based ingredients with clinical-grade, patented technology at very budget-friendly prices: every product, save their newest launch (more on that in a moment), is under $60, and most are under $40. The collections are sold on SeraLabsHealth.com, Amazon, and in 1,800 Walmart stores.
Sera Labs also has a line of oral supplements called Nutri-Strips: dissolvable strips that melt on your tongue to release vitamins, minerals, and nutrients. There are four supplements, each $39.99 per pack, to aid with sleep, energy, immunity, or recovery.
Products that intersect health, wellness, and beauty are Nancy Duitch's specialty. A lifelong entrepreneur who has founded and developed numerous successful businesses in these sectors both at the start-up and public company level, Nancy has executed state-of-the-art campaigns that collectively generated over $3 billion in revenue. She honed her sales and marketing chops in the '90s during a highly successful period working in infomercials, which she credits with teaching her what motivates people to want to buy your brand. "We use the same tactics in digital and social now that we did in TV back in those days," she says. "Direct to consumer has always been about solution-oriented products that make the customer feel and be better."
Originally, Sera Labs was Nancy's foray into CBD products, but when varying regulations from state to state made it challenging to sell CBD products online, she pivoted the company to natural and holistic skin care.
In 2020, as Nicole Kidman was coming on board, Nancy brokered the $20 million sale of Sera Labs to CURE Pharmaceutical, a technology-focused product development company in the pharmaceutical and health and wellness spaces. "I wanted to partner with a science-driven company, and CURE creates first-of-a-kind delivery systems and unique complexes using natural and plant-based ingredients, which is important to me," explains Nancy, who is now CEO of the company and renamed it Avenir Wellness Solutions, the French word for "future." All the formulations are created in-house and owned by the company — nothing is off shelf. Avenir, whose product sales are entirely through Sera Labs, generated $8 million in 2022.
The company's first major innovation for Sera Labs was the patented P3P Complex, a triple peptide featuring an advanced chain of amino acids that encapsulates and carries active ingredients deep beneath the skin. The P3P complex is in all the Seratopical Revolution moisturizers and serums for the face, eyes, neck, and décolleté.
"Sera Labs is the first plant-based, alcohol-free skin care with a patented delivery system that allows ingredients to absorb past the surface of the skin into the deepest part of the upper dermal layers," says Nancy, adding that clinical studies are in the works to support these claims. "A lot of skin care uses alcohol to transport ingredients, but that can be drying to skin, and the non-drying alcohols aren't very good delivery agents. So we created a new, better way for natural ingredients to deliver optimal benefits to the skin."
Seratopical Revolution's newest launch, out this month and available exclusively on the brand's website, takes this delivery system to the next level with exclusive new nano technology that softens the appearance of lines over time while immediately filling in lines and making skin appear tighter. The DNA Complex, which stands for Deep Nano Actives, is $79.99 and took 60 iterations and five years to get right (CURE Pharmaceutical had been working on the formula before acquiring Sera Labs). "We're filing three patents on the Deep Nano Active delivery system which will show that this product goes as deep into the upper dermal layers of the skin as possible without crossing over into a drug," says Nancy.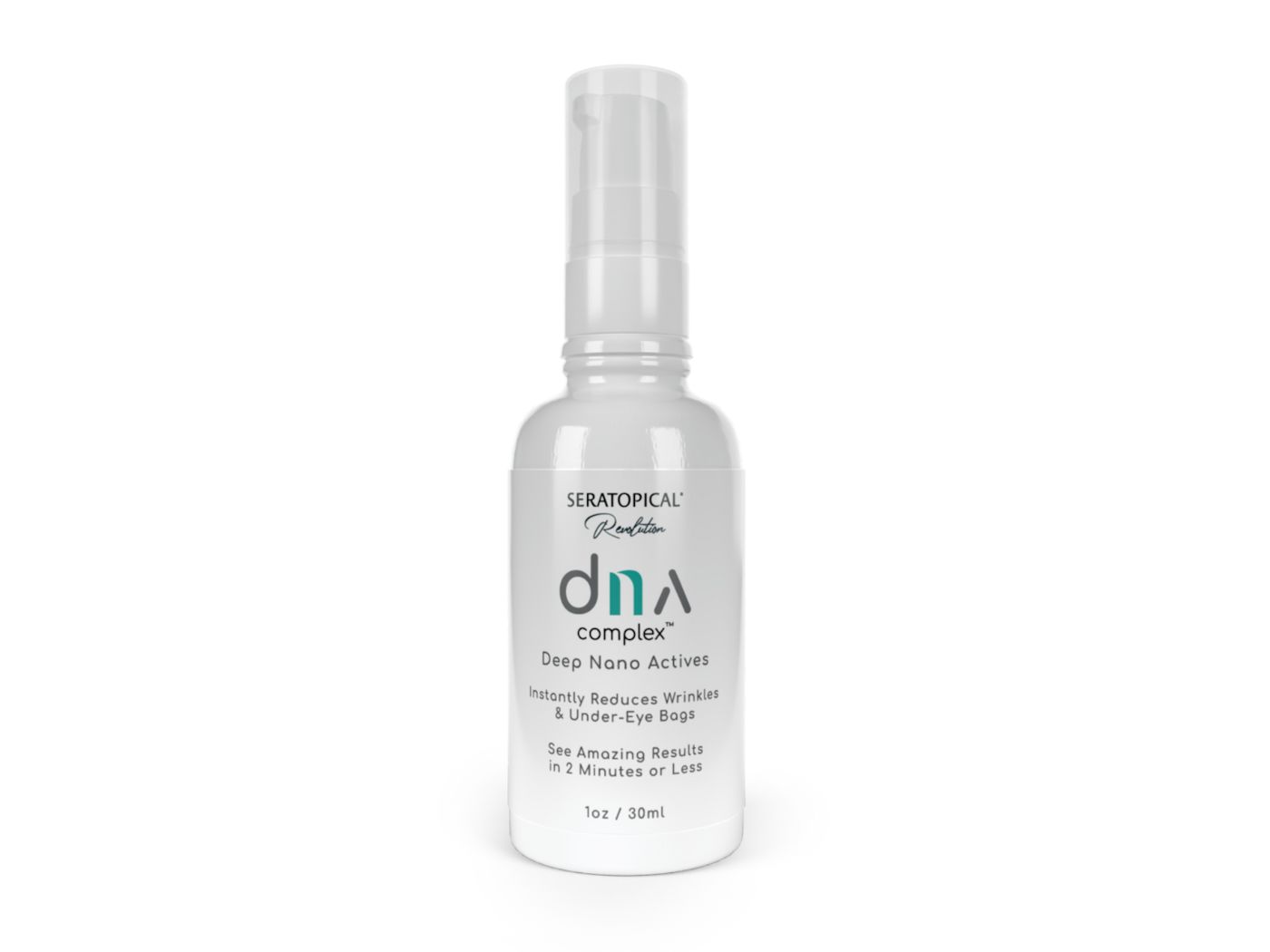 "The formula also doesn't leave any white film on your face the way other instant line fillers and tighteners can," she adds. "Within two minutes of applying the DNA Complex, your skin looks and feels firmer and smoother, and we're conducting a clinical study to show that it reduces the appearance of wrinkles with long-term use."
To drum up excitement for the launch, Sera Labs set up a pre-sale waitlist for the DNA Complex on their site shortly before the Oscars in March. When Nicole Kidman's longtime makeup artist Kelsey Dennihan revealed that she'd used the DNA Complex, Freedom Day & Night Moisturizer, and Adoring Eye Serum (the brand's top-selling product) on the actress for the awards show, Seratopical Revolution did $20,000 in sales in 24 hours—four times their daily average—and by day three post-Oscars, they'd reached $68,000 in sales.
Nicole Kidman isn't the only person whose star power brings awareness to the brand. "Our original target age was 45 and up, but so many young influencers have embraced the products because they're plant-based and because of the price points that now almost half our customers are in their late 20s and early 30s," says Nancy. The company uses a dual advertising strategy of UGC content on social media to attract younger consumers and Nicole Kidman for in-store displays at their 1,800 Walmart locations and on Amazon, as well as for an upcoming TV commercial later this year.
Coming down the pike for Sera Labs are dissolvable treatment strips for the face (Avenir has 15 patents on dissolve strip technology), which the brand hopes to launch next year. Nancy says she'd like to take the brand into a specialty beauty retailer, "as the goal is to build Sera Labs into a $100 million brand," she says. "I want to get to the point where every time we launch a new product, it sells out. And I know how to do that — it's what we consistently did during my infomercial years. With Sera Labs, we're bringing together nature and innovative science at truly affordable prices, and no matter your age, that's exciting to everyone."