By Kate Sullivan
My superpower is my love for my community and my passion for building women. And with everything I've ever worked on, my heart's desire has been to build brands and drive initiatives that would make my mother and grandmother proud. But I don't just want to make them proud — I want to bring things to them that say, 'This is for you.' I want the people I love to be front and center.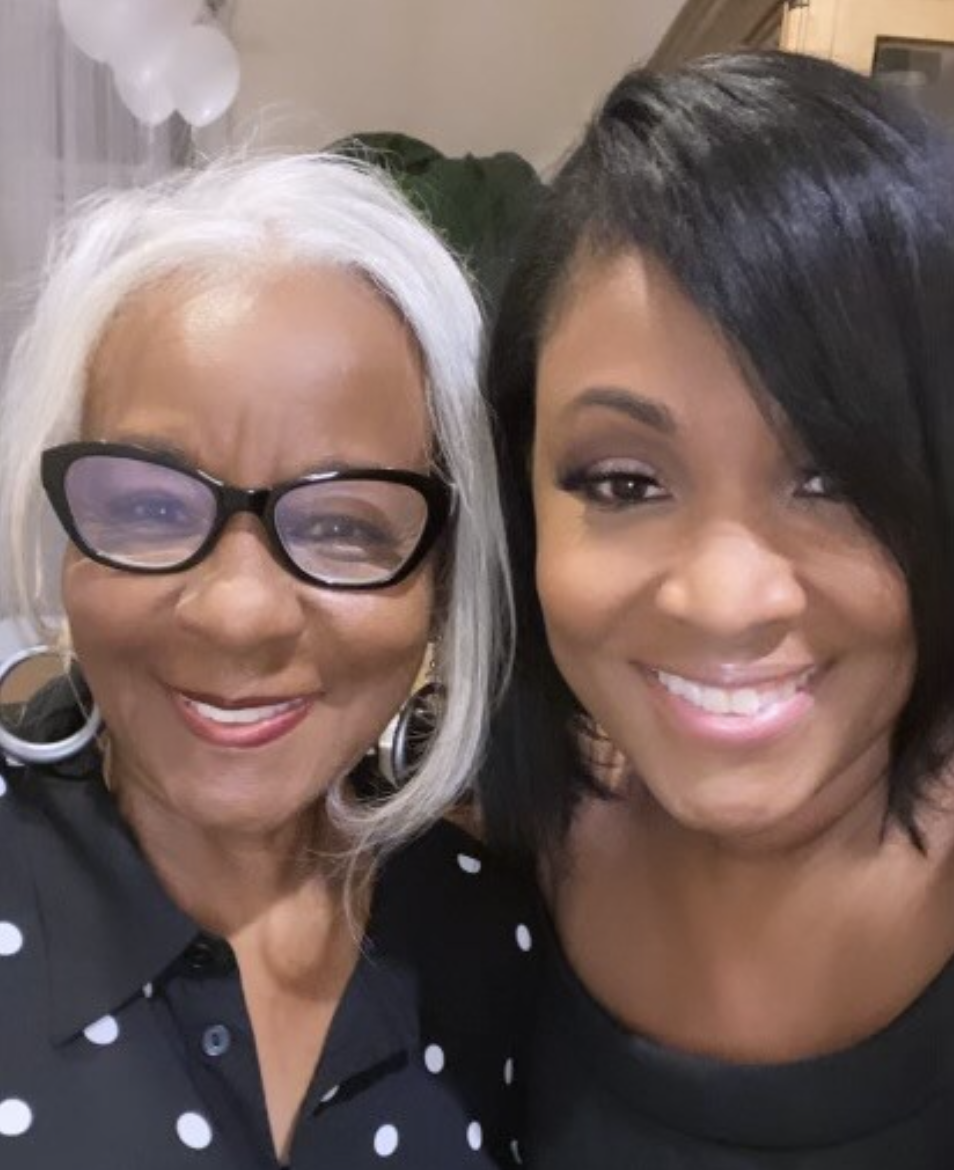 I was born in Los Angeles, raised in Oakland, started off in a two-parent household, and like a lot of folks, ended up being raised by a single mom. After graduating with a master's from Pepperdine, my mom started her career as a speech therapy teacher — but became an executive at Xerox. Like many women, anything that my mom did was my aspiration and inspiration. First, I wanted to be a teacher, then I wanted to be a businesswoman. Watching her climb the corporate ladder to become a Vice President at Xerox, I just knew that I was going to be the CEO of some big company someday. My father also had a big impact on my journey. He decided to open his own financial services business after working for some of the big broker companies. I'm certain my entrepreneurial curiosity was sparked by him.
If you ask my family, I was a bossy kid, always telling everyone what to do. I would say that I was fiercely independent from a young age — but I always had a sense of community. I am "big sister" (my brother Damian is five years younger than me) and a second-generation college graduate. Both my parents' circles of support structures came primarily from the relationships they built at college. These were people trying to make their way and do better and set something up for the next generation. I was surrounded by Black excellence through couples and families like Bernard and Shirley Kinsey who were professional, loving, supportive, and focused on building a better life. A lot of the folks I was raised by were 'the first to'. They balanced this willingness to go and figure it out with making sure that everyone they brought along felt like they were contributing.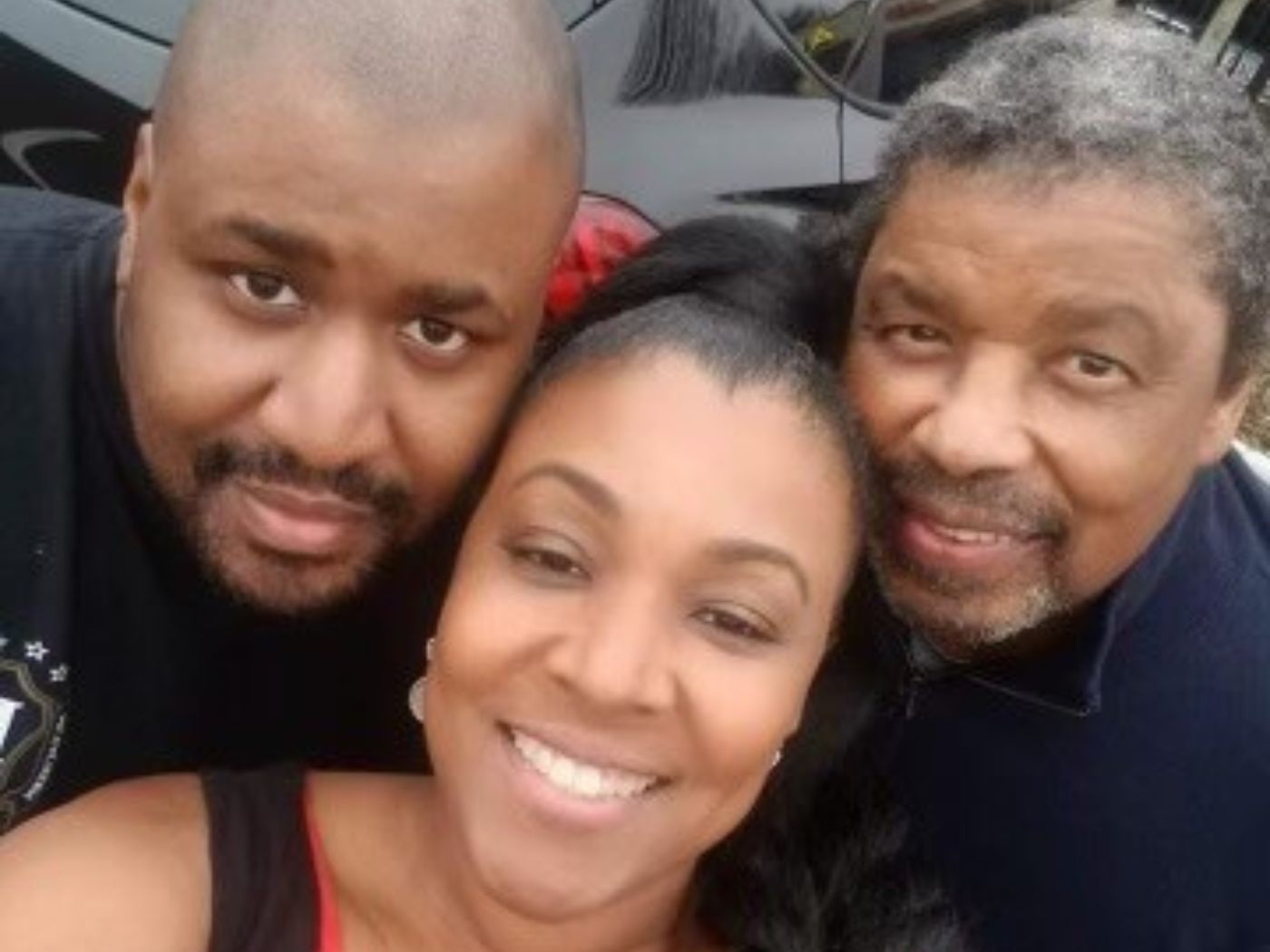 I started college at Florida A&M wanting to be a psychologist — and my courses were interesting. But on campus, I saw the stature and confidence of the business students, and they were reminiscent of my mother. Florida A&M is well-known for African American business graduates, and there was so much professional development happening outside of the classroom. The school allowed me to switch my scholarship from the psychology department to the business school. And my psychology interest helped me understand more about consumer behavior and the foundation of marketing.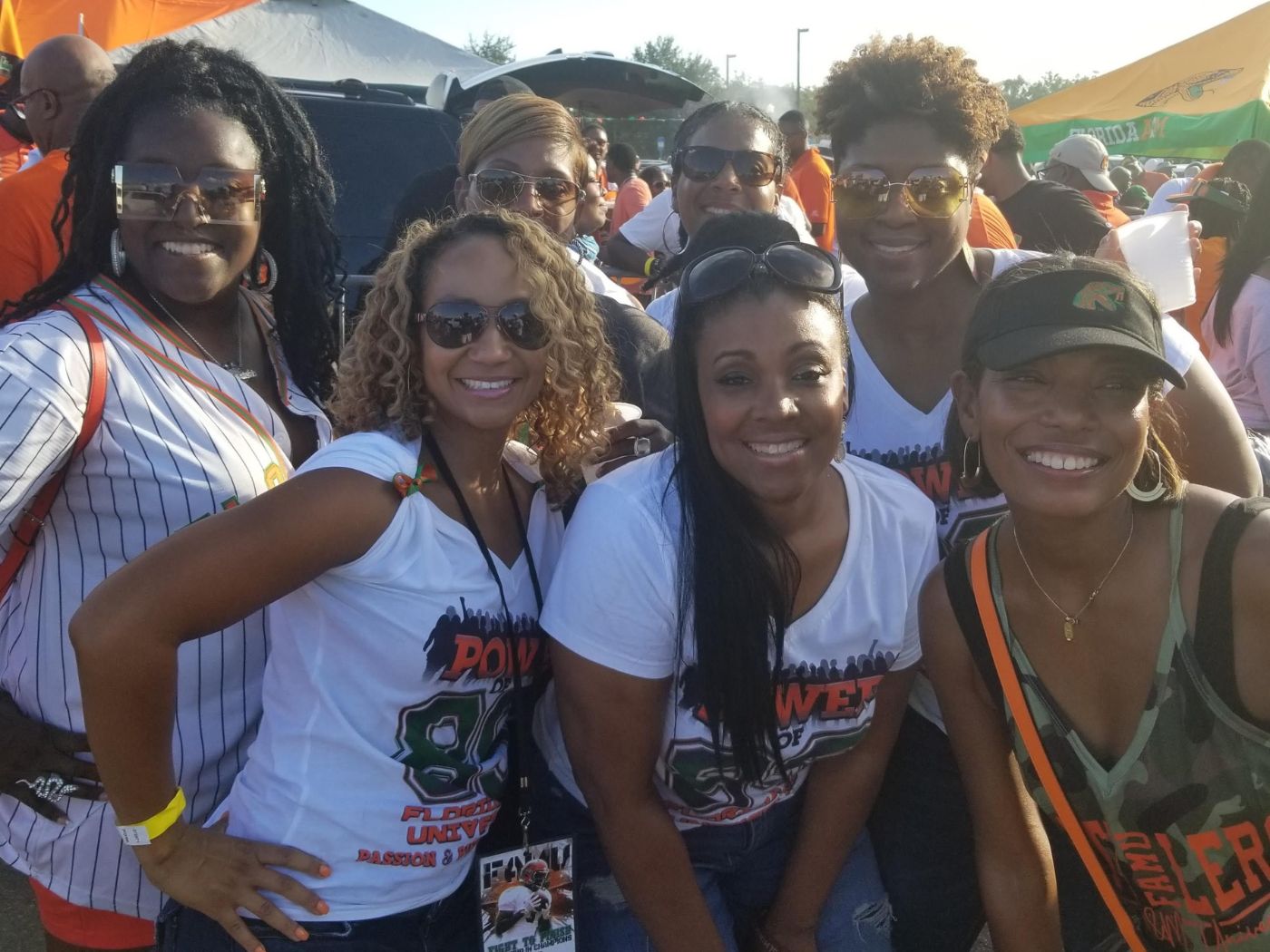 I stumbled into marketing because I ended up getting two job offers from P&G — it was a sign that this was where I was supposed to be. I took a job in brand management, knowing that P&G was known for world class marketing, but not fully knowing what it meant at that time.
I didn't expect to work in beauty. I was always very into my hair — all the styles, all the cuts — probably like every girl in America, definitely like every Black girl in America. But I didn't get into makeup until several years into my career. I had a female mentor at the time who pulled me aside and said, 'You need to put on some makeup. I'm going to take you to the M·A·C counter.' I was living in Cincinnati and had no access to beauty products for my skin tone. We had to drive to Indianapolis to go to the M·A·C counter. And that was my real introduction to beauty.
P&G was my first job out of college, and I was there for nine years. I started on Head & Shoulders, what was called the personal care category — it wasn't beauty at the time. At P&G, I helped the company think about how to win holistically with the multicultural audience and by launching the first iteration of Pantene for women of color, Pantene Relaxed & Natural. I met my husband Tony and my bonus daughter Gabby while living in Cincinnati, got married, and had my twin daughters Hallel and Hannah.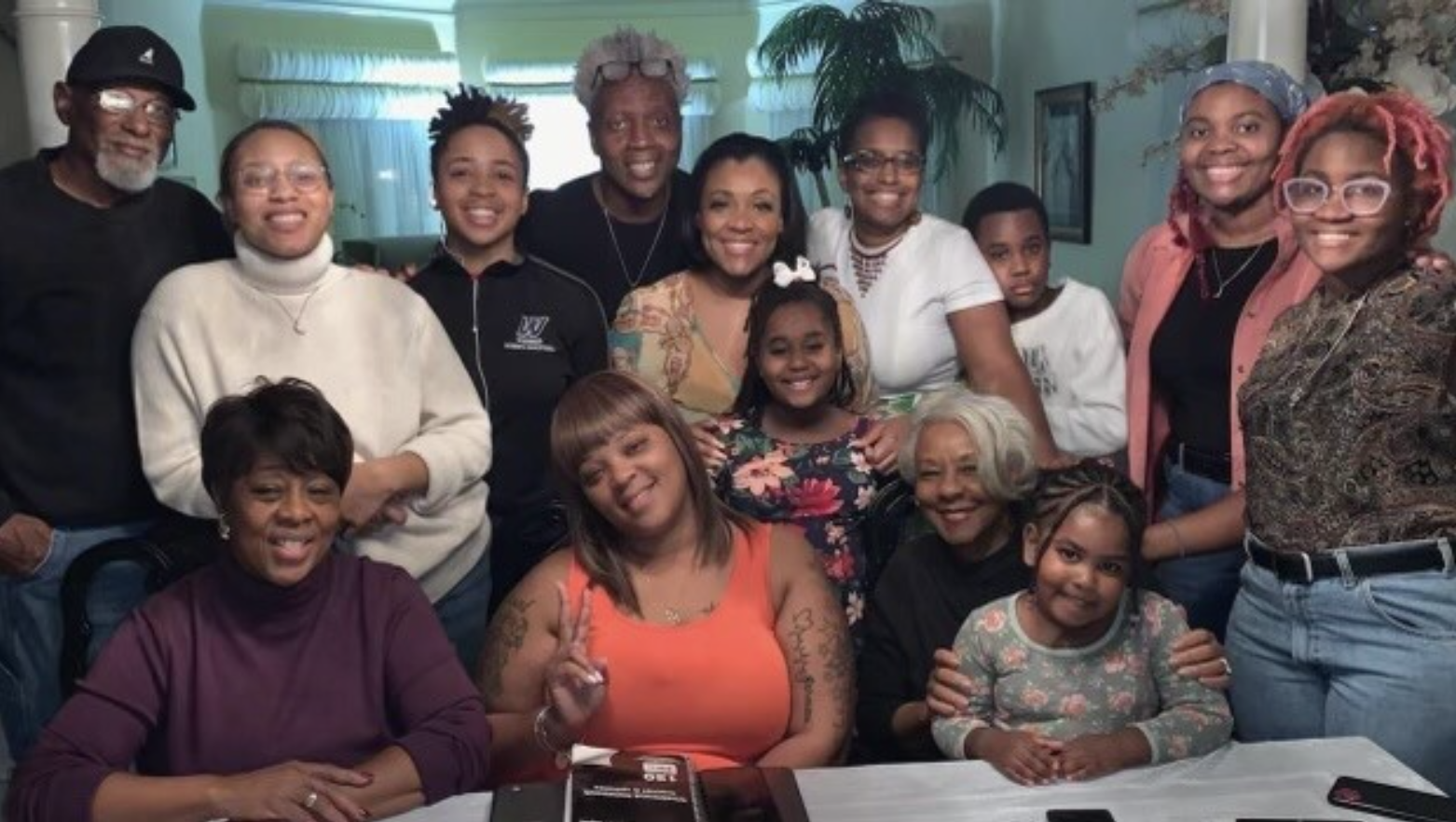 At the time, it wasn't a traditional kind of brand trajectory. Veering away from the traditional path to go work on 'upstream' projects in unknown territories, I can remember people telling me, 'You're taking a risk.' And I said, 'Well, it's a risk that I need to take because it's what's important to me.'
When I left P&G in 2004, I went to L'Oréal to run a newly acquired business, Mizani. It was a hair care brand for stylists who were marketing to folks with textured hair. Mizani gave me not just the ability to have a conversation with this consumer but to learn how to serve my community from a global perspective. Working on Mizani, I began to understand what was important to people outside the U.S. I saw our commonalities and better understood market dynamics and how you build a global brand.
While at L'Oréal, I went to their executive management training at INSEAD, which is right outside of Paris. I was a working mom; my twins were toddlers at the time. There were maybe 35 managers selected for the program, and I was the only African American and the only woman and often times the only mother of young children. Sometimes when you're in those rooms and you're 'the only one,' it can be intimidating, but you have to be intentional. I'm very cognizant of how meaningful it is to be the only one. There's an opportunity to be a door opener. And next time, there will be three or four people [like me] in the room.
After Mizani, I had a chance to do a short stint at Revlon, followed by an opportunity to work on a private equity startup funded by the Simon family (the family who owns most of the malls in the country). It was the first prestige brand targeted to women of color launching in Sephora. I had the privilege to help Dr. Susan Taylor, a Harvard-trained, African American dermatologist, build her skin care business at Sephora and beyond. But I think the business was a bit ahead of its time, and the market was insane in 2008 and 2009. And so I transitioned from that job to launch my own consulting business, and to continue helping build women-owned businesses and businesses focused on multicultural beauty.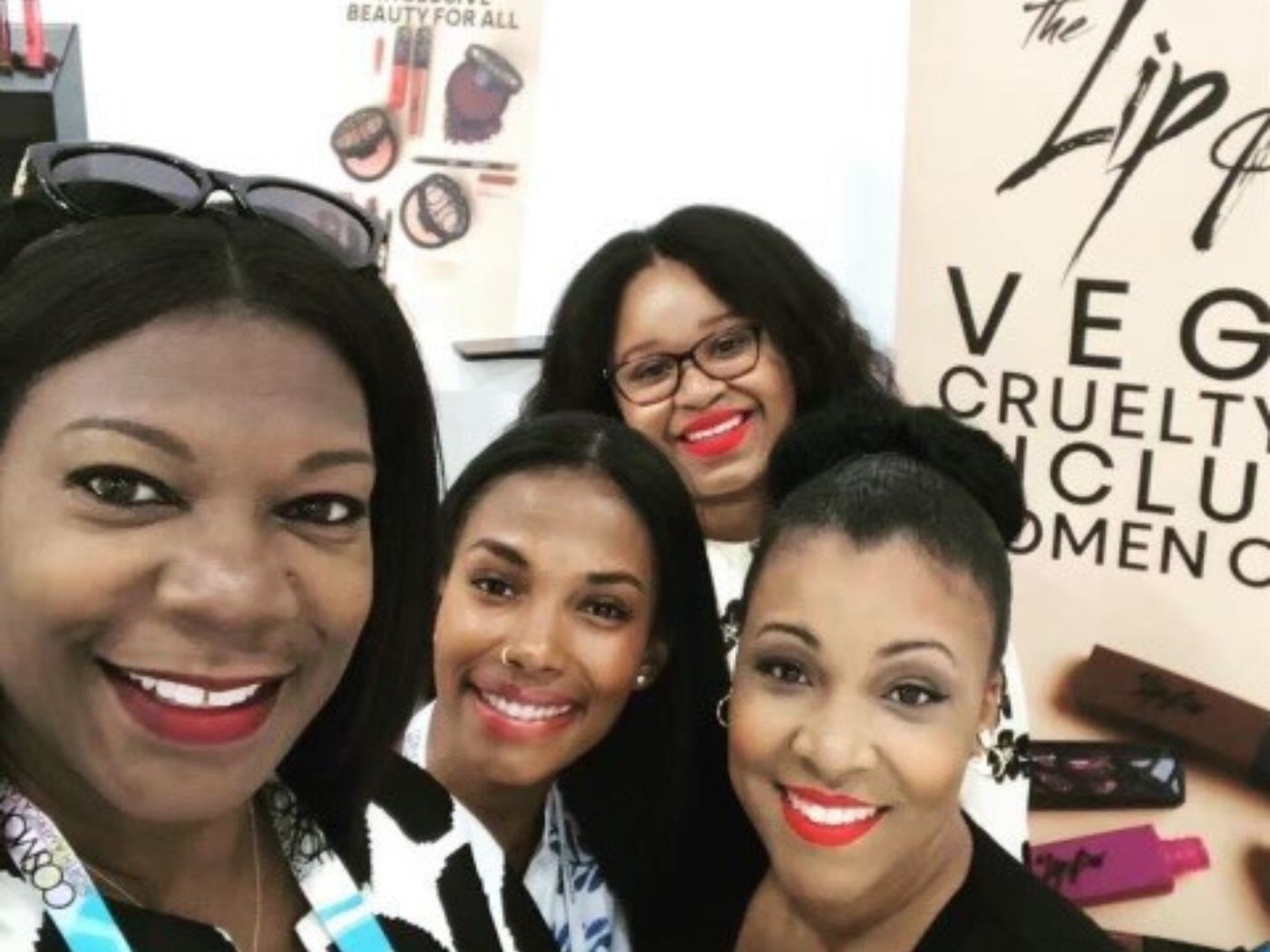 Launching my own consulting business was done a little by choice and a little by force. I was raising twin daughters, Hallel and Hannah, plus my bonus daughter Gabrielle. I'd been so full-in on business and I wanted to be a little bit fuller-in on being a mommy. Consulting gave me a chance to be there for my family and afforded me the ability to continue to work in the space I loved, with the type of businesses that I loved. I had really gotten this startup, entrepreneurial bug. (If I'm being honest, even though my dad wasn't in my everyday life, he had transitioned from working at big finance houses to becoming an entrepreneur in the financial space, and he was my first view that the founder life was possible). Even at P&G and L'Oréal, the businesses I was most interested in had much more of an intrapreneurial nature, and somehow, I really enjoyed the nimbleness and minimal bureaucracy. I felt at home.
What I loved about working with entrepreneurs is that there is very little fear and very few boundaries. Working in a big corporation, there's lots of risk mitigation, lots of processes, and lots of structure. I'm not saying that there aren't questions you should answer, but sometimes we can become a hostage to the fear of risk. There is such freedom that entrepreneurs have that I think we could all learn a lot from: 'Let's figure it out. If it works, it works. If it doesn't, we'll do something else.' There's a vision, a willingness to bet on that vision, and an ability to make everyone they meet a believer. Melissa Butler at The Lip Bar helped teach me this.
While consulting, I tackled what it means to build businesses and brands, and I built a different skill set for the digital age. I also built my confidence, which I think was really important. When my twins graduated from high school, I thought, 'I love being able to work with founders, to mentor women as they're building their businesses. I love being able to work in the space of multicultural beauty. But I want to have more impact.' To have that impact, I needed to be in a role that gave me broader access to the beauty world. And so that's what brought me to Sundial and SheaMoisture.
I've been in the business now for about 30 years, and I've had a chance to work on all kinds of hair care, skin care, and cosmetics brands. And there's a lot that you can offer customers in terms of products: What's going to give you the best conditioning? What's the best for your skin type? But Sundial's first and most important mission is that when we make a dollar, we invest a portion of that dollar into someone that's coming behind us or help prop up someone that's standing beside us. That's unique. It's honorable. It gives purpose to the work I've done for so many years.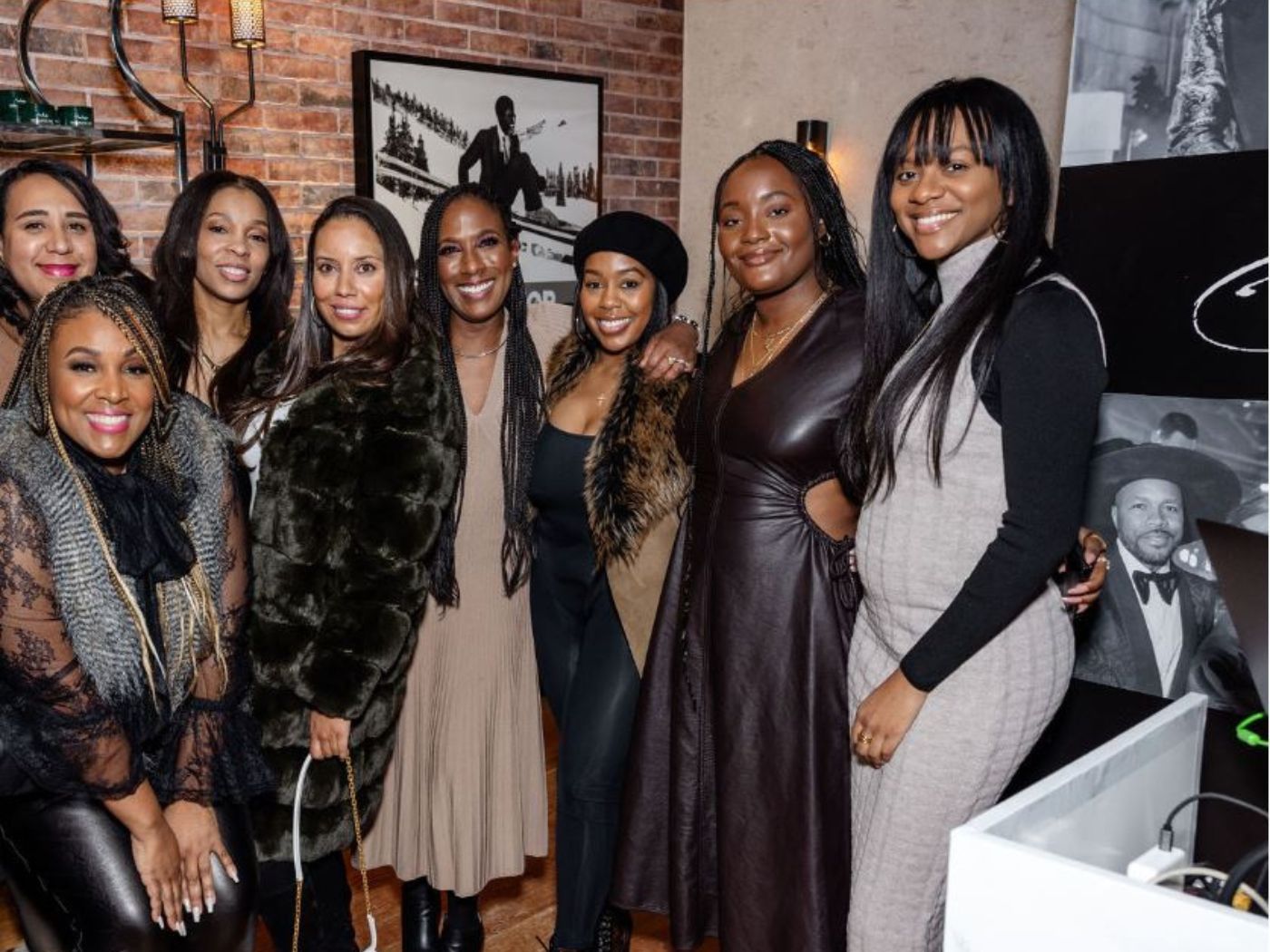 As CMO, I have a chance to build a brand, build women, build my team, and build a community. It's incredible that I get paid to support Black female entrepreneurs who are such an underserved, overlooked community, and to elevate every member of our community every day.
Through Sundial's grant programs and partnerships, the company has invested $10 million back into the community, including hundreds of small Black-owned businesses so far. And I love that number: millions. But I love another number more: 53,000. SheaMoisture's commitment to sustainability and ethical sourcing means that 53,000 women have been impacted through the shea-farming cooperatives in Ghana. These women send their children to school, they purchase insurance for themselves; they've raised their standard of living. This is community-building.
Community is incredibly important to me — in every facet of my life. My impact is quiet but consistent. Church and my faith are my anchors. My husband Tony and I have been married for almost 20 years, and together with my family, we are dedicated to serving the homeless. In Atlanta where we've lived for the last eight years, we've adopted a camp where we deliver food and supplies on a consistent basis. I'm also committed to supporting single mothers throughout the year through gifts and grants, and I serve on the board of Healing of the Hearts Ministries which ministers to men, women, and children who have been victims of sexual abuse. At work, I'm a heart leader. I want people to know that they're not just valued as employees, but as people.
I love the fact that I walked my own path. That I didn't follow the rules but figured out a life and a career path that worked for me, while serving a community I love. How I was raised gave me an amazing framework for doing the hard work and bringing someone along. And I'm just getting started.