Ali Kole, GM Premium Beauty at Amazon, is always on the lookout for what's next. Her diverse resume includes roles at Kendo, Sephora, Microsoft, Bain & Company, and McKinsey, and gives her a unique vantage to help Amazon stay one step ahead of the industry.
"It's so easy to talk about what's happening, but what's really interesting is what's coming. What do we see today that is helping reveal the future? One of the biggest trends that jump out at me is wellness and how the space has converged with beauty," Ali says. "We have seen the customer focusing on making themselves healthier and that includes skin care, makeup, and their personal care routines."
Over the past three years, consumers shifted from using heavy makeup to adopting more natural looks — and a belief that beauty starts from the inside out. "We want Amazon to be the destination where people can be their most beautiful and confident selves," she adds. That dovetails with another trend Ali spotlights — inclusivity. She's inspired by the proliferation of new brands designed to serve personalized needs such as textured hair or a wide range of skin tones.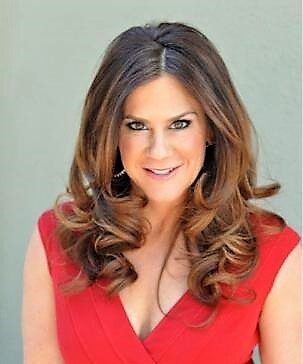 "Beauty comes in every shape, size, and color," Ali says, adding that Amazon has broadened its selection to meet consumers' needs. In 2018, Amazon launched an Indie Beauty shop so consumers could organically discover emerging brands, including choices for customers seeking vegan and clean brands, as well as products formulated for mature skin and natural hair.
"I've been in beauty a long time and it is incredibly encouraging to see how beauty marketing and brand development is more diverse and inclusive. Brands recognize that people want to see themselves. We see a wider range of imagery, different ethnicities, genders, and body sizes. I think we could see a lot more, specifically regarding age. There is still a lot of room for improvement. But compared to where we were a decade ago, tremendous progress has been made."
Ali also says there is no stopping the skinification of all beauty categories. "I expect to see an increase in brands using active ingredients and advanced benefits that draw from the skin care world," she explains, pinpointing skin care-inspired ingredients, bond builders, and sun protection formulas. She squashed any fear that the move to hybrid products could reduce the number of items people buy. "The growth of premium beauty and beauty, in general, supports it being an additive sale. The good news about our industry is that the customer seems to add rather than substitute."
Sunday Riley and Laneige (especially the Laneige Lip Sleeping Mask), are brands Ali singles out as fitting with Amazon's overarching trends. "Sunday Riley has been hitting on all cylinders. It has great ingredients, efficacy, and good reviews. While Laneige is not new, the Lip Sleeping Mask is a product I personally love — I never go to sleep without it."
When curating product selection, Amazon sets out to delight customers. "Our desire is to be the most trusted beauty destination and to inspire customers through unique shopping experiences across a wide selection of premium and everyday products. The breadth of selection is very important in how we choose brands. We do have a lot of well-known and beloved brands as well as emerging, smaller independent brands. It is about balance." Naturally, social media is a beacon since many consumers start their journey by seeing an item on Instagram or TikTok and then searching in Amazon's online store. Amazon "That's a great way to keep our finger on the pulse."
Apparently, Amazon is in tune with their customer. According to Statista, more than 70% of consumers call Amazon their "go-to source" for buying beauty. The ease of shopping and value during deal events helped earn that following.
Amazon has a robust toolkit to simplify the shopping experience. Shoppers can find products in several ways: by product name; by skin care concern (such as dehydration); by price, or by customer rating. They can also start directly at the Premium Beauty Store to experience a curated selection of fragrances, skin care, makeup, hair care, nail products, tools, and accessories. "We want to offer an abundance of ways for customers to choose how they want to shop," she adds.
Amazon has an arsenal of tools to build brand exposure. With Amazon Live, a collection of shoppable videos, customers can follow their favorite creator and then get notified when that creator goes live. From the homepage, customers can browse upcoming streams to find out what's coming up. Fashion and beauty livestreams also have dedicated feeds that are featured in relevant places throughout the store, where customers have the opportunity to discover and engage with content. Amazon Live events not only provide an interactive, immersive connection to brands but also give viewers access to exclusive promo codes and discounts from top brands, including CoverGirl, Neutrogena, and OPI.
Video experiences are part of Amazon's quest to elevate the online shopping experience. "A physical shelf has a fixed space. We offer a breadth of selection that is not possible in a store," Ali explains.
Amazon's deal events are legendary — encompassing Prime Day, last year's Prime Early Access Sale, and seasonal themes to name a few.
Amazon also offers advertising opportunities, and of course the convenience of fast, free shipping with Prime that shoppers appreciate. Brands can leverage Amazon's online technology and audience to connect with new and existing customers to build their businesses. "We want to be the trusted place where people can get what they want, quickly and efficiently," says Ali.