Arbonne, the skin care and supplements direct-selling powerhouse, landed on three far-ranging sustainability initiatives for the year, decided to take them all on, and then hit their goals ahead of expectations. These included significantly reducing water consumption in manufacturing, decreasing greenhouse gas emissions, and helping young people feel better about themselves.
"We like that we have broad, sweeping initiatives," says Jorden Bell, Chief Marketing Officer of Arbonne, which is headquartered in Irvine, California. "We are first and foremost a purpose-driven brand, and we want to center our initiatives around sustainability, transparency, and empowerment."
Chief among Arbonne's goals for 2023 is to continue to work towards using less water; last year, the brand saved more than three million gallons of water by reducing water usage at its Chatsworth, California manufacturing facility by 72%, exceeding the brand's original goal by 20% by 2025. And, as a Certified B Corporation, Arbonne also decreased greenhouse gas emissions by 55% at the end of last year — something they didn't expect to achieve until 2025.
Jorden said that the company's initiatives are mapped out in three-, five-, and 10-year stages and all are designed, she says, "to bring sustainable healthy living to life through people, product and the planet."
Arbonne was founded 43 years ago in Orem, Utah, by Petter Morck, who died in 2008; in 2018 the company was acquired by Groupe Rocher. Clean ingredients have been at the heart of the product line since the brand's inception, decades before clean beauty became the force it is today.
So has its direct selling model.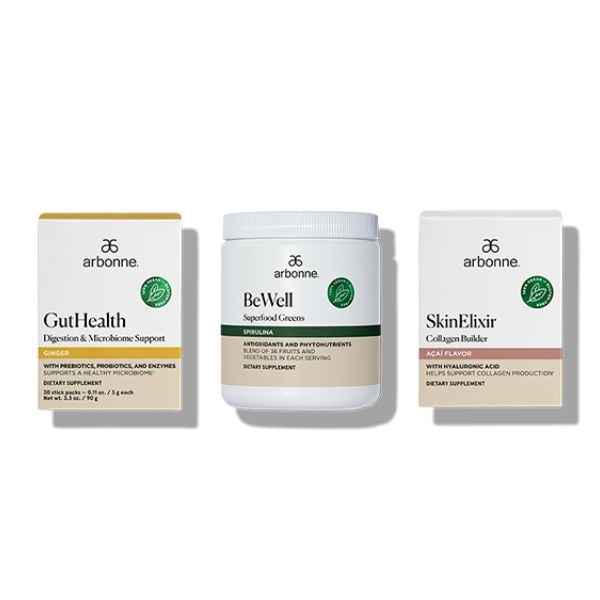 While other brands are exploring multi-channel selling opportunities, Arbonne remains entirely a direct marketing company, relying on its reps to get products into the hands of consumers. The company had sales in the range of $400 million to $500 million for 2022; Jorden says that despite the omnichannel trend, Arbonne remains committed to its model of exclusively selling via reps, a field that she said can continue to evolve.
"We are excited about the macro trends that are in our favor," says Jorden, "including the gig economy – more part-time sharers and sellers – and recommendation engines that make more direct selling more relevant than ever."
If anything, says Jorden, Arbonne's reliance on its direct selling model is "actually a point of difference for us. We think the consumer is more likely to buy a product from someone who has personally recommended it, who has used it, and knows about it. We've seen over the past 15 years that even when a consumer has access to anything online at any time, when it comes to a healthy-living product it helps to have an authentic recommendation from someone. It amplifies the consumer experience."
To that end, Arbonne recently announced a couple of key hires, one specifically to oversee direct sellers. Michele Lopes, Arbonne's new Senior Director of Global Training and Communications, will be responsible for implementing product education along with sales training resources. Michele was in a similar role with Arbonne for seven years.
Simultaneously, Arbonne announced the appointment of Jen Orlando as Chief Growth & Innovation Officer. Jen was previously the brand's Chief Sales Officer from 2019 to 2021. Arbonne CEO Tyler Whitehead said Jen's return to the company ties in with its market expansion objectives.
Key to appealing to new markets is product innovation. On April 1, the brand launched its new mineral-based sunscreen, Arbonne DermResults Soft Focus Veil SPF 30, adding to its 300-SKU portfolio. Arbonne prices range around $47 for makeup primers, foundations, and the new sunscreen, though its DermResults 3-Step Regimen sells for $250.
"One of our key priorities is to deliver products that strive to go beyond clean, yet are backed with science and clinical research," says Jorden. "This is a SKU that delivers sun protection, which is the basic foundation of skin health. This is a product that can be used across many skin tones and is lightweight and easy to use."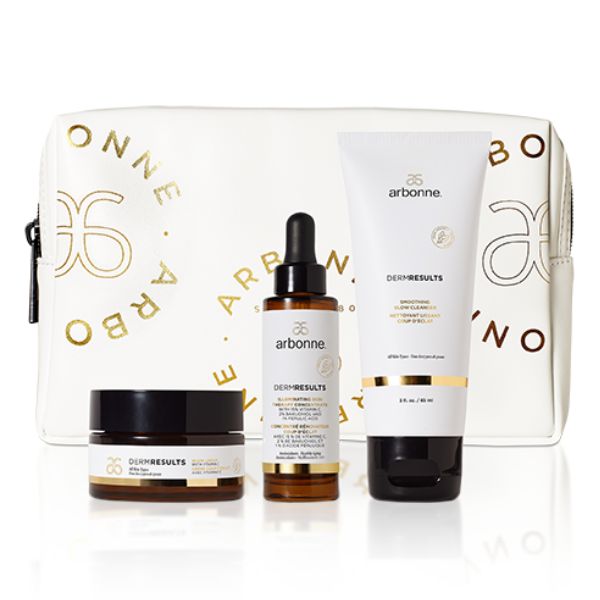 The brand is also gearing up for its annual Arbonne Empower Live, a large-scale gathering of representatives, which will take place in Las Vegas in June. Nine new Arbonne products will be unveiled during the three-day event.
"We've been leading the clean movement for a very long time, and it's been the legacy and DNA of the brand from the beginning," says Jorden. "Caring about the ingredients in our products is what we do at Arbonne. It's not something new for us."
This month the company is embarking on its Mental Health Awareness campaign, partnering with Washington, D.C. non-profit organization Active Minds, which focuses on action and student advocacy in mental health. The campaign is designed to uplift young adults and help change how mental health is viewed. Jorden says that the initiative links in with Arbonne's Flourish Foundation, which was created in 2012 to promote self-esteem and confidence in teenagers.
"We are committed to building resilience in the minds of our future generation," says Jorden. "Focusing on mental health in youth is a main targeted goal. It all ladders back to our mission of sustainable and healthy living and showing that holistic wellness has a purpose — and that purpose includes mental health."
The company's sustainability programs are highlighted in a series of video news segments called Arbonne Live, which are made available to the hundreds of thousands of consultants that represent and sell Arbonne across six world markets, which include the US, Canada, New Zealand, Australia, the United Kingdom, and Poland. The videos are shared with consultants' clients and teams, in addition to being on social channels. The new campaigns, combined with its ongoing commitment to supporting direct selling, are all part of what Jorden describes as "delivering positive change within the health and wellness industry.
"We have invested heavily in the past four years to leverage new technologies to adapt to the changing marketplace and enhance our customer experience and consultant opportunities," she says.