About 93 percent of beauty consumers expect to increase or maintain their spending over the next year. That's just one of the findings from the annual Harris Williams health and beauty survey. The global investment bank specializing in M&A advisory services surveyed approximately 1,000 beauty enthusiasts to dig into their spending habits, what they prioritize, and how they discover and shop for beauty.
Here, CEW gets deep into the insights with beauty industry veteran Kelly McPhilliamy, a Managing Director in the Harris Williams Consumer Group who leads the firm's efforts in health and beauty. Kelly explains what the findings mean for brands, retailers, and M&A in 2023.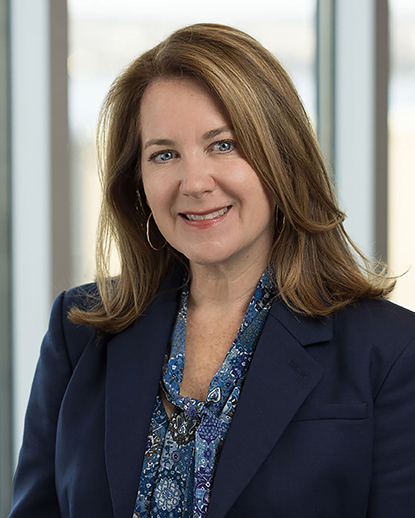 CEW: What would you like our readers to know about Harris Williams?
KM: Harris Williams is a global investment bank that specializes in M&A advisory services. We work with many of our clients over and over again, because they value the way we help them unlock value and growth in their businesses.
CEW: Why did Harris Williams conduct this survey? How will you use the findings?
Kelly McPhilliamy: We do this research to better understand which brands will be winners in the market and where opportunities are for investors and buyers. Our interest is in identifying sustainable trends that will drive future M&A activity and investment opportunities for venture capital, private equity, and strategic buyers. But we think this research is valuable for everyone in the beauty ecosystem.
CEW: 2022 was the second time the firm conducted the survey. What has changed year over year?
KM: We are encouraged that spending is expected to be sustained at the same level despite some of the macroeconomic headlines. Beauty consumers are still highly engaged. And what was notable is that most consumers said they would not cut back their spending if there was an economic downturn. That's good news for brands but also for M&A investors in the health and beauty space.
CEW: So, no change in spending. How about where they're putting their dollars?
KM: What jumped out was the shift in priorities. In the previous study, no surprise, survey respondents were focused on wellness and self-care. In the most recent survey, skin health was number one, followed by wellness and self-care and hair health rounding out the top three. When we asked consumers what was driving interest, the survey noted products with proven health and wellness benefits like SPF and beauty and wellness supplements. It all comes back to that intersection of health and beauty.
On the services side, eyelash styling, hair treatments, and hair extensions topped the list of services. Some of these have low but growing penetration in the U.S., including professionally installed hair extensions. We know that subsector well from representing Bellami on its sale to Beauty Industry Group.
The survey also revealed the continued importance of clean, ethical, and transparent beauty that works. More than ever, beauty consumers want brands they can feel good about buying: effective, ethical, science backed, good for their bodies and the environment. There are many opportunities for private equity, venture capital, and strategic buyers to continue to participate in the growth and demand in these areas.
CEW: On that note, does the research suggest we will continue to see M&A activity in 2023?
KM: The research does suggest that, particularly for strategic buyers who are looking to fill white space that the independent brands have been so strong at identifying and seizing. We think there will continue to be investment in the area from venture capital and private equity. While there is a degree of economic uncertainty in the market right now, we expect M&A activity to continue into 2023.
There are so many avenues for brands to find funding today. There are more venture capital investors backing early-stage companies in health and beauty. Strategics and some retailers have increasingly developed venture capital arms and then as companies grow, there are private equity firms addressing companies at all different stages.
CEW: What did you find about the impact TikTok and other social media outlets have on the discovery process?
KM: TikTok has an outsized role in discovery with the 18-to-24-year-old age group. It is growing in influence, particularly for younger consumers, but it is actually ranked lower in terms of our total survey respondents. The way they discover products are through personal research, browsing and recommendations from a trusted source like family, a friend, or a professional. Brands need to be flexible, have strategies to target different consumer groups, and be nimble as things evolve.
CEW: Did your survey reveal anything about Amazon and beauty?
KM: That was another highlight—Amazon has really expanded its health and beauty offerings and that has enabled it to gain a lot of ground. It has designed marketplaces for professional beauty and for luxury beauty, and it has a very strong ecosystem. Amazon was number two in terms of most popular channel for respondents.
Number one was mass retailers in-store or online, and number three was specialty retailers in-store. We did look on a gender basis, and men had a stronger preference for Amazon than women: about 20 percent higher. Recently, Amazon formed a relationship with Dr. Barbara Sturm, which is a very premium skin care brand. More brands are likely to go to Amazon over time. In some ways, Amazon's journey is similar to what we saw with Ulta Beauty 15 years ago.
For more information: Harris Williams Annual Health & Beauty Survey